Small to Mid-Sized
How National Audio Co. Cornered the Cassette Market
Known for spoken word and blank cassettes, National Audio Co. was perfectly positioned to capitalize on the nostalgic cassette tape revival.
By Max Havey
Mar 2018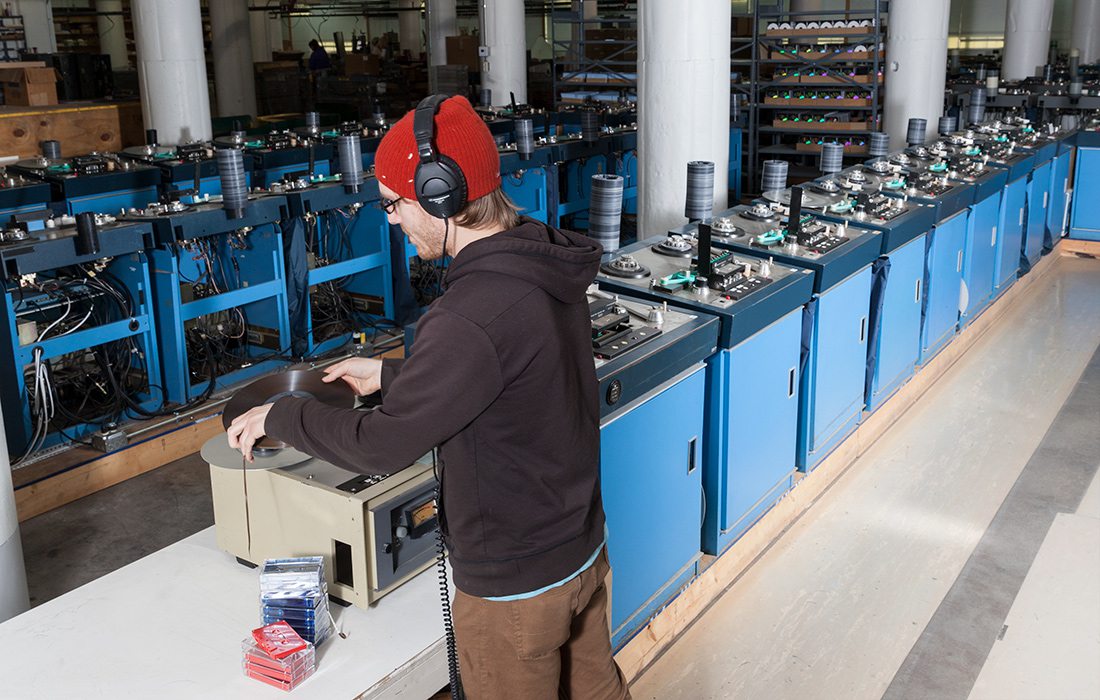 In a world dominated by streaming sites and compressed audio, National Audio Co. co-owner and President Steve Stepp has never seen a better time to be making audiocassette tapes. National Audio opened in Springfield in 1969 and started producing audiocassettes in 1980. Although many record labels migrated away from the audiocassette in favor of the CD in the mid-'90s and early 2000s, Stepp's National Audio had carved out a lucrative niche in the market. National Audio was primarily producing blank tapes as well as cassettes for the spoken word, educational and books-on-tape market. As his competition shifted to manufacturing CDs, Stepp bought the equipment and machinery they were liquidating, hedging his bets on the notion that the audiocassette wasn't quite dead yet.
As trends tend to come back into style, the nostalgic wave of tactile, analog media began sweeping over millennials who only knew MP3s and CDs of the mid-2000s. National Audio was there to answer the call. For Stepp, this trend became apparent when major labels approached his company to make special edition cassettes for release by Pearl Jam and The Smashing Pumpkins. Stepp says these were intended to be relatively small batches, around 15,000 tapes, meant to sample the market. Much to his surprise, they sold out before they even left National Audio's warehouse. "That woke up many major labels as to what was going on," Stepp says.
Since then, National Audio has been working with more than 3,400 record labels from majors to indies all around the world to produce cassettes. "We always knew that if we were going to have a problem living through this lean time, it would be a lack of supplies and raw materials, not lack of demand," Stepp says. To keep up with this demand, National Audio acquired the necessary equipment to manufacture their own audio-grade tape after the last company producing it went out of business in 2015. Now Stepp has the means to mass-produce raw materials, both for National Audio and its competitors. He also has the necessary machinery to produce and package a release—and a trained staff to produce it—in 30 days or fewer. National Audio became a one-stop shop for cassettes of all kinds with a worldwide reach.
And although vinyl records have also made a comeback in recent years, National Audio isn't looking to expand in that market now. With a lack of efficient, cost effective and updated vinyl presses, Stepp says it's not in the cards. Instead, the company is focused on producing new, dynamic-range super ferric tapes; restoring a coating machine; and creating an open-reel duplication line for high-end reel-to-reel systems. With all that on the horizon, National Audio shows no signs of slowing down.