Strategy
From Corporate Employee to Contractor
Getting fired isn't in anyone's career plan, but it might be the perfect chance to start contracting. One local software developer shares his tips.
By Adrienne Donica
Mar 2017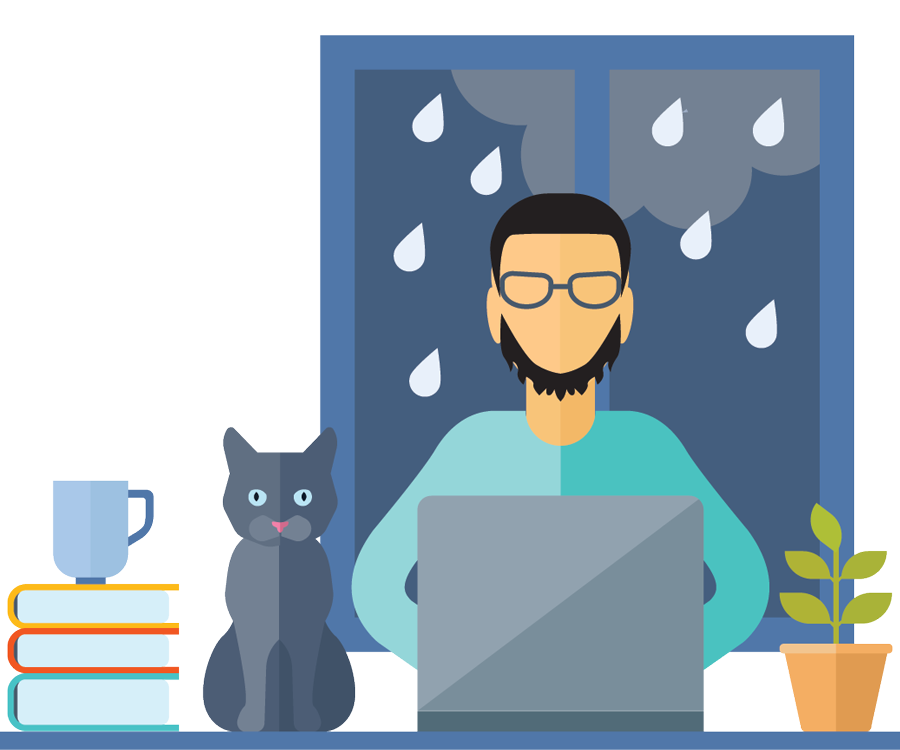 When Clyde Howell started working at a big software consulting firm in central Arkansas, he thought he had it made. Howell received a $20,000 raise, became the lead developer on a new software application and was promised a $75,000 bonus. He poached some of the best talent from the few other companies in town, and the team got to work developing prototypes, much to management's delight. 
On Thanksgiving Day, he went to pick up his bonus, but instead of leaving with a check, Howell was let go. "Here I was at the holidays; I had a family to feed," he says. "I was on the black list from any of the companies that would hire me. Plus I didn't have even a computer degree, so a lot of places wouldn't hire me because I wasn't qualified, even though I had more experience than most of their folks." 
Howell's first inclination was to move so he could find another job. He put his resume together and posted it to an online job site. Immediately dozens of companies contacted him with offers for consulting work. "I kept thinking, 'I need a job,'" Howell says. "So I resisted all these consulting gigs and kept looking for a job as an employee because that's how I was trained to think." 
Finally, Howell decided to accept an offer from a manufacturer in Tennessee who had reached out to him. At $40 an hour, the job was well worth it. His next gig was $45 an hour. "It's funny; I kept getting treated better as a consultant than I was as an employee," Howell says. "I would never have had these experiences if I'd kept my previous mindset, but I had no choice. And so even against my will, I became a consultant."
Accepting that fact cleared the way for Howell to be a successful consultant. "I worked for all these great companies and got to see so many facets of business," he says. "That's what was really increasing my value because I knew more about different kinds of business solutions." Additionally, Howell would spend lunch hours studying the latest technologies. He emphasizes the need for consultants to continually learn no matter how they choose to sharpen their skills.
Howell frequently found new consulting jobs thanks to word of mouth, so if you're breaking out on your own, don't overlook networking events or other opportunities to make connections with people you trust. In that vein, Howell also says consultants need to learn to serve the business. "That's what carries you to the next job," he says. "We're all connected somehow, so always do a good job." 
Howell now works as a full-time employee for DairiConcepts in Springfield. He used his experience as a consultant for the food manufacturer as an extended job interview. "After 20 years of consulting, I got to pick the company I'm going to retire with," he says. "There were no surprises when I went to work for these people."
If you find yourself in Howell's position, just remember all's not lost. "I could not recommend highly enough to people when they get fired to step back and take a breath and look into the options," Howell says. You never know what you might find.