Culture
Branding a Culture of Philanthropy
KPM learned how to brand its philanthropic efforts, and it's paying off. KPM CARES has been used as a recruiting tool and recently won an international award.
By Juliana Goodwin | Photos Courtesy KPM
Mar 2017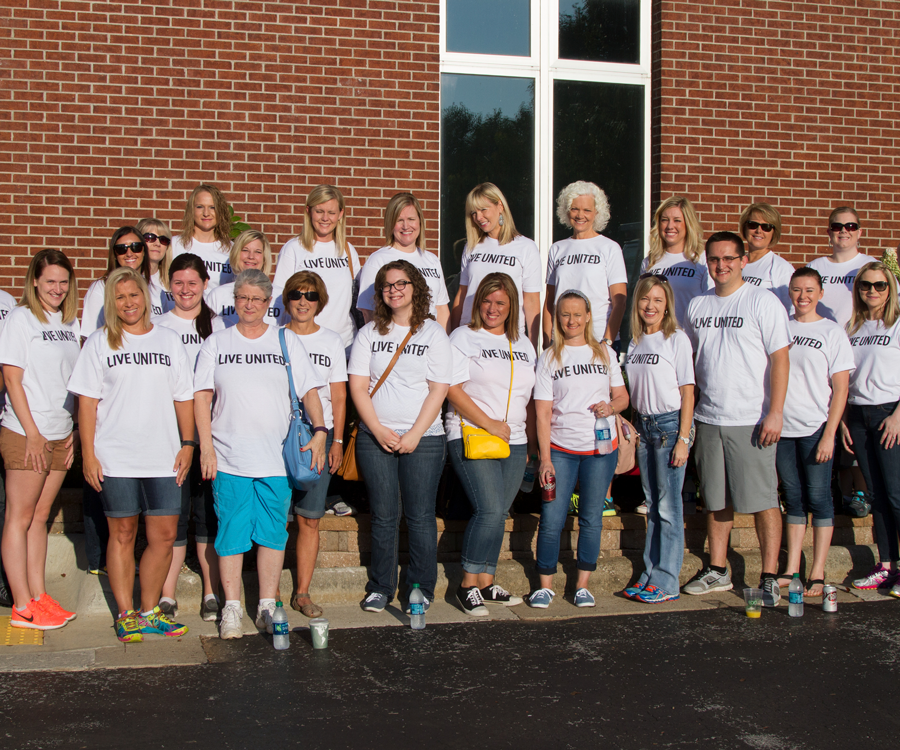 When KPM Marketing Director Crystal Mapp joined the firm, she found a culture of philanthropy, but efforts were scattered, duplicated and not promoted.
So Mapp developed a solution in August 2015: KPM CARES (Community Action Requires Engaged Societies), which serves as an umbrella organizational component for the company's multiple philanthropy efforts, including three in-house and two independent programs. Casual for a Cause allows employees to promote nonprofit clients' events and causes as well as raise money for clients through "denim days." Another program, called Community Cash, gives each employee a monetary allotment they can donate to a cause of their choice. Meanwhile, Membership Matters encourages employees to serve on nonprofit boards and pursue professional development.
Employees are also engaged in outside programs through the United Way of the Ozarks and Cents of Pride. United Way's Day of Caring is KPM's largest one-day volunteer event. Cents of Pride is a program dedicated to helping students through a system that rewards positive behavior.
In 2016, KPM CARES won the Edge Award for Outstanding Community Service from Leading Edge Alliance, an international association of accounting and consulting firms. The program is now bolstering the firm's recruitment efforts. "One of the biggest things to [millennials] is volunteerism, outreach," Mapp says. "A lot of our recruits are coming out of college, and they want to be part of the solution." The Community Cash program appeals to them, but Mapp says that effort was the most challenging to implement because it required shareholder approval of about $50,000 to be used in the program. KPM employees are also allowed to volunteer while on the clock. The company has a specific code on timecards for these hours. There was no cap on volunteer hours, but that is something they might put in place in the future.
Mapp points to three things when it comes to creating successful philanthropy efforts. First, everyone must be on board. This should start at the top then trickle down the management chain to employees. Second, leadership should provide multiple options for engagement. "I think the variety of programs available makes it easier for someone to find a good fit for them," Mapp says. And finally, if you're going to do it, market it. Mapp developed an entire marketing plan, complete with a logo, T-shirts, press releases, blog posts and reminders in monthly meetings and noting it on company calendars. Now, KPM CARES is something everyone takes pride in.
*Editor's note: The number of employees, volunteer hours, money contributed and organizations reached have been updated to the final 2016 figures. We regret the errors.