Startups
The Art of Dynamic DNA
Dynamic DNA specializes in research, testing and even personalized DNA artwork.
By Ettie Berneking | Photo courtesy Dynamic DNA
Mar 2016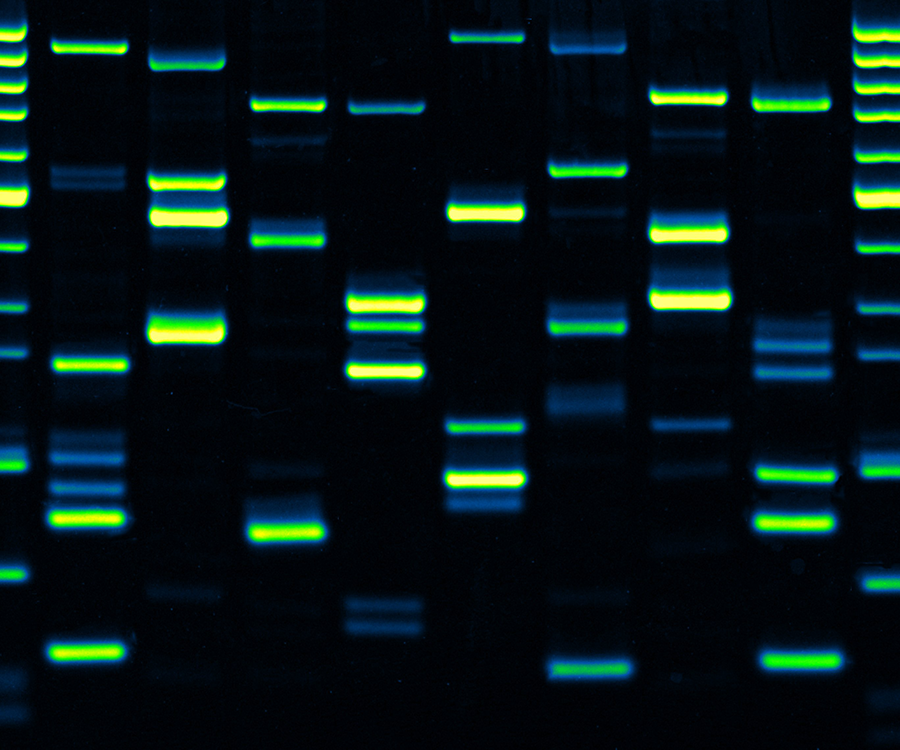 The Problem
With a degree in business and a masters in biology, Austin O'Reilly spent several years working as a DNA analyst at a crime lab in Florida before moving back to Springfield in 2012 and taking a job at Jordan Valley Innovation Center's biomedical research lab. While forensics continued to tug at O'Reilly's heartstrings, the rapidly advancing world of medical research had a stronger grip, and there was an opening in the Midwest market. O'Reilly says, at the time, no private biomedical research lab existed in Missouri, so naturally, he decided to open one. "The caveat to bringing a new market into Springfield is that you are the guinea pig," he says. "Be prepared for the unknown."


The Big Idea
With medical research as the cornerstone of his lab, O'Reilly opened Dynamic DNA at Farmers Park in June 2015. Not even a year later, the lab has reached its capacity when it comes to research and has three big ongoing projects, and it also offers a wide range of DNA and genomic testing including ancestry tests, genetic disposition testing, paternity and relationship testing and even personalized DNA artwork.


The Learning Curve
The lack of a market in Springfield posed a problem: How do you introduce people to a product that's so new? "That's our battle," O'Reilly says. "We have to illustrate what our lab is all about and show people that we do more than make DNA portraits. That's just us using our research tools to have a little bit of fun." 


The Strategy
"The most important thing for me was solidifying important research to start," O'Reilly says. "Be confident that what you're bringing to the table is the best, most innovative approach to your field."