Corporate
McCormick & Company Sees Bright Future at Springfield Plant
The country's leading mustard and hot sauce brands, French's Mustard and Frank's RedHot Sauce, are both produced in Springfield. In 2017, McCormick & Co. bought the brands and is working to expand the products' global footprint.
By Juliana Goodwin
Jul 2018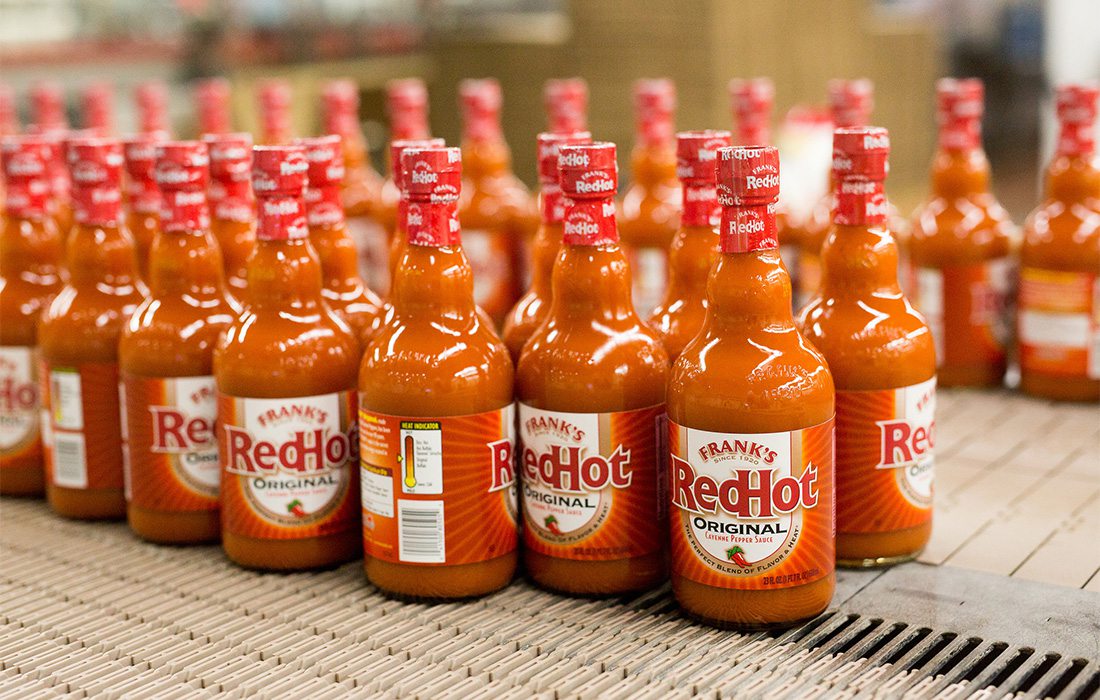 If you find yourself driving on Interstate 44 and get a sudden craving for green bean casserole, you're not alone. Many of us in 417-land have been transported to the Thanksgiving table as we pass the plant where French's Crispy Fried Onions are produced. At certain times, the aroma wafts through the air and briefly permeates our cars.
The factory, located at 4455 E. Mustard Way, has long been a staple in the Springfield landscape. Situated on a 50-acre lot adjacent to the highway, the company has gone through many transformations during its 46 years in Springfield. Most recently, in August 2017, it was acquired by McCormick & Co. Previously it was part of the food division of Reckitt Benckiser, a United Kingdom–based consumer goods business. McCormick paid $4.2 billion for the division, which included the headquarters in New Jersey, and with the procurement, McCormick acquired the nation's No. 1–selling mustard and hot sauce.
The Springfield facility produces French's Mustard; Frank's RedHot Hot Sauce; Cattlemen's BBQ Sauce; fried vegetables, including French's Crispy Fried Onions; and French's Worcestershire Sauce. From this plant, the products are packed into everything from small sachets to 55-gallon drums before being shipped, says plant manager Mark Thomas.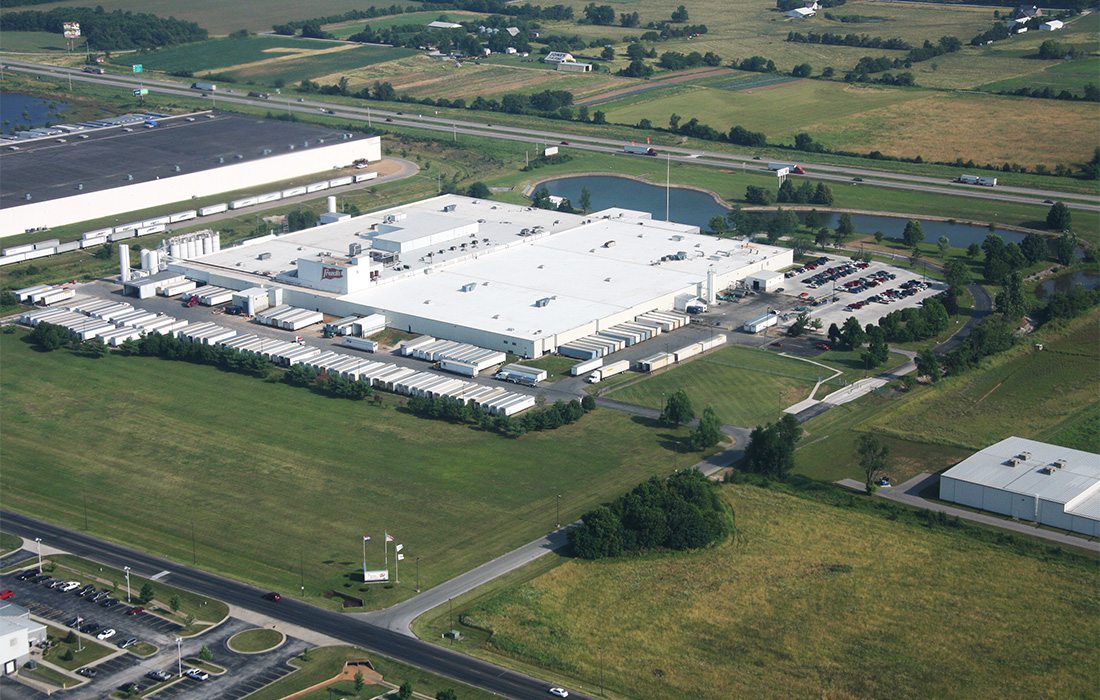 The Queen City was selected as a site in 1971 because of its proximity to the highway and two railroads bringing in raw materials. The plant was in full swing by 1972 and originally produced only dry spices and yellow mustard. Although it still makes mustard, it's been years since dry spices were produced, Thomas says. "The original intent was to have the building also be used to warehouse some finished goods; however, due to growth and consolidations, a new warehouse was built in 1998," he says.
Although 2008 was a tough year in business for many, the French's manufacturing plant caught a big break when "the fried vegetable business came to Springfield from Wolcott, New York, and brought with it 3 million cases of annual volume," Thomas says. "Since then, it has steadily increased." 
With McCormick's recent acquisition, additional growth is expected as the company adds new products and expands its global footprint. Jill Pratt, vice president of marketing at McCormick, says in 2017 Crunchy Toppers in flavors such as red pepper and dill pickle were introduced to the market. The product's goal is "extending usage of crispy veggie toppings outside of the holiday seasons to toppings for burgers, sandwiches, casseroles, salads and more," Pratt says. And already this year, two types of mustard, stone ground Dijon and honey mustard dipping sauce, were added to the product line.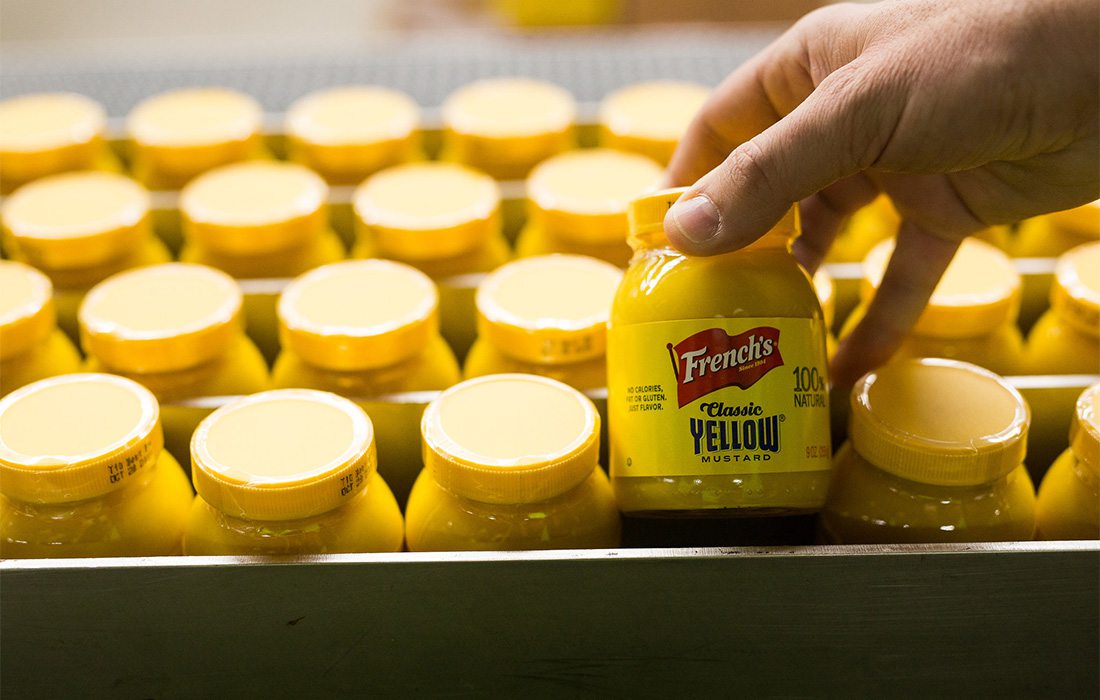 According to a press release when the purchase was announced, McCormick hoped the deal would advance McCormick from No. 10 to a "leadership position" in the U.S. condiments category. Since the acquisition, McCormick has hired additional workers and now has more than 400 employees in Springfield. Thomas says McCormick has increased output of Franks RedHot Sauce, and the parent company has made significant investments in IT with the rollout of Systems, Applications and Products (SAP) in data processing to better manage the business. 
The biggest challenge the company faces at the plant is keeping up with demand in peak seasons. Onions peak at Thanksgiving; hot sauce is football season; and barbecue sauce spikes in the summer, Thomas says. 
Today, the plant's No. 1–selling product by volume is Frank's RedHot sauce, and that continues to grow. The past decade has seen significant growth to the hot sauce industry. French's and Frank's products are sold in the United States and Canada, but you can expect to see the saturation increase. "We see a great growth opportunity for these brands with McCormick's extensive global reach and resources," Pratt says. "McCormick plans to expand this aggressively. Our goal is to make Frank's RedHot the No. 1 hot sauce globally."