Culture
Culture Club: Hogan Land Title
The owners of Hogan Land Title Co. have figured out what it takes to keep employees around for the long haul—a key to success in their specialized industry.
By Savannah Waszczuk | Photo by Brandon Alms
Jul 2017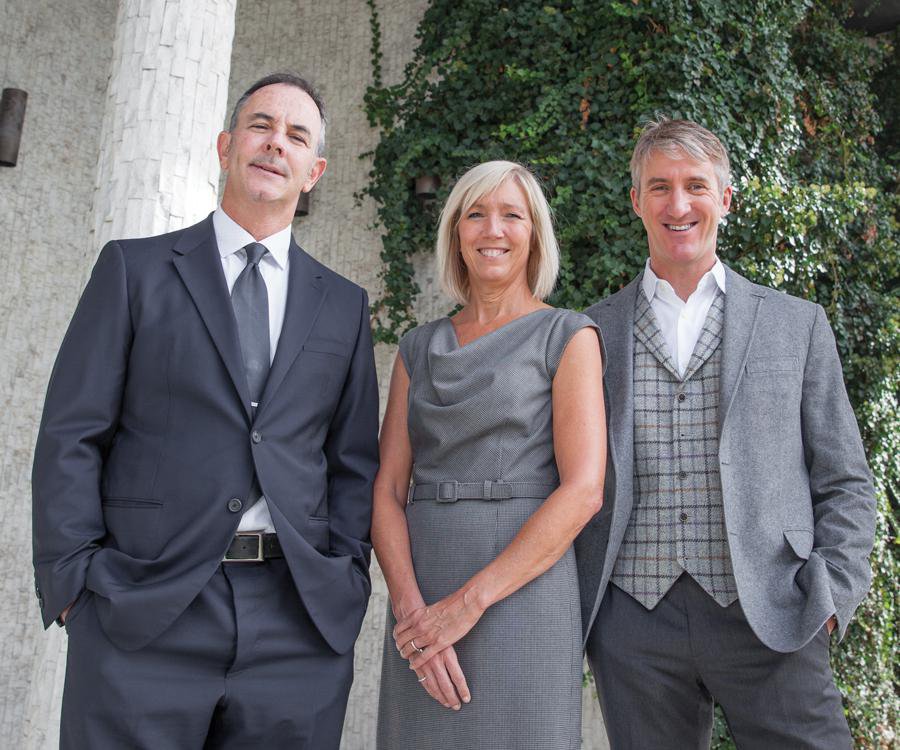 The three co-owners of Hogan Land Title Co. are each quick to credit their success back to their employees. "We believe that the root of our success and growth stems from our employees and the culture we have built since the beginning," says Bud Hogan, who owns the business with his sister, Kim Hogan Chaffin, and her husband, Keith Chaffin. 
Because Hogan Land Title operates in a very specialized industry, the owners focus their energy on developing and maintaining the employees they have. "It could take a year to train someone, so having a stable workforce is critical for us," Kim says. Last year an employee retired in her mid 80s after starting with the company in 1962. "She is a great example of our culture, because she grew with the company," Keith says. "Any time we had an industry change she was great about changing with it." Keith shares more examples of long-time employees who have been with the company for 20 or more years. "We're doing something right, because people don't leave," Bud adds. "When they do, they retire," Keith says. 
Bud, Kim and Keith also have many years of experience behind them—the three took the company over from Bud and Kim's father, Jack, more than three decades ago. Since then they can all say they've learned how to manage employees and keep them around—a task that is made successful with a bit of trust on their end. "The best piece of advice I would tell somebody is to not micromanage," Keith says. "I think that's the key. Get your people trained to know what they're doing and let them do it, and then trust that they're going to do it." This trust also allows the owners to give their employees leniency. "Our kids are all grown now, but through raising families and our values—there were a lot of times we took off for soccer games, practices and school functions—that all goes through to our employees," Bud says. 
When employees are in the office, they are often focused on working, but they also still make sure to take some time for fun, a lot of which is organized by Hogan's marketing director Emily Laurie. "You know we talk about the culture going back in history, but she's changed a lot for our company in the last five years," Keith says of Laurie. "She's elevated things for us." 
Laurie helps communicate the company's culture among all locations—there are five offices and approximately 65 employees—and she also plans a variety of events including luncheons, nutrition classes, nonprofit events and the annual company Christmas party. Regardless of the event they're celebrating, the owners agree that the main goal is keeping their employees happy. "Our employees are skilled, and they're skilled in a very unusual business," Keith says. "If everyone is comfortable here and they're happy here, it's easier for us to all be successful because we're not trying to go out and find that next new person. To us, that's a big deal."