Culture
Winning Workplace Cultures
How Great Companies Ignite Passion In Their People.
By Savannah Waszczuk | Photos by Brandon Alms & Kevin O'Riley
Jul 2016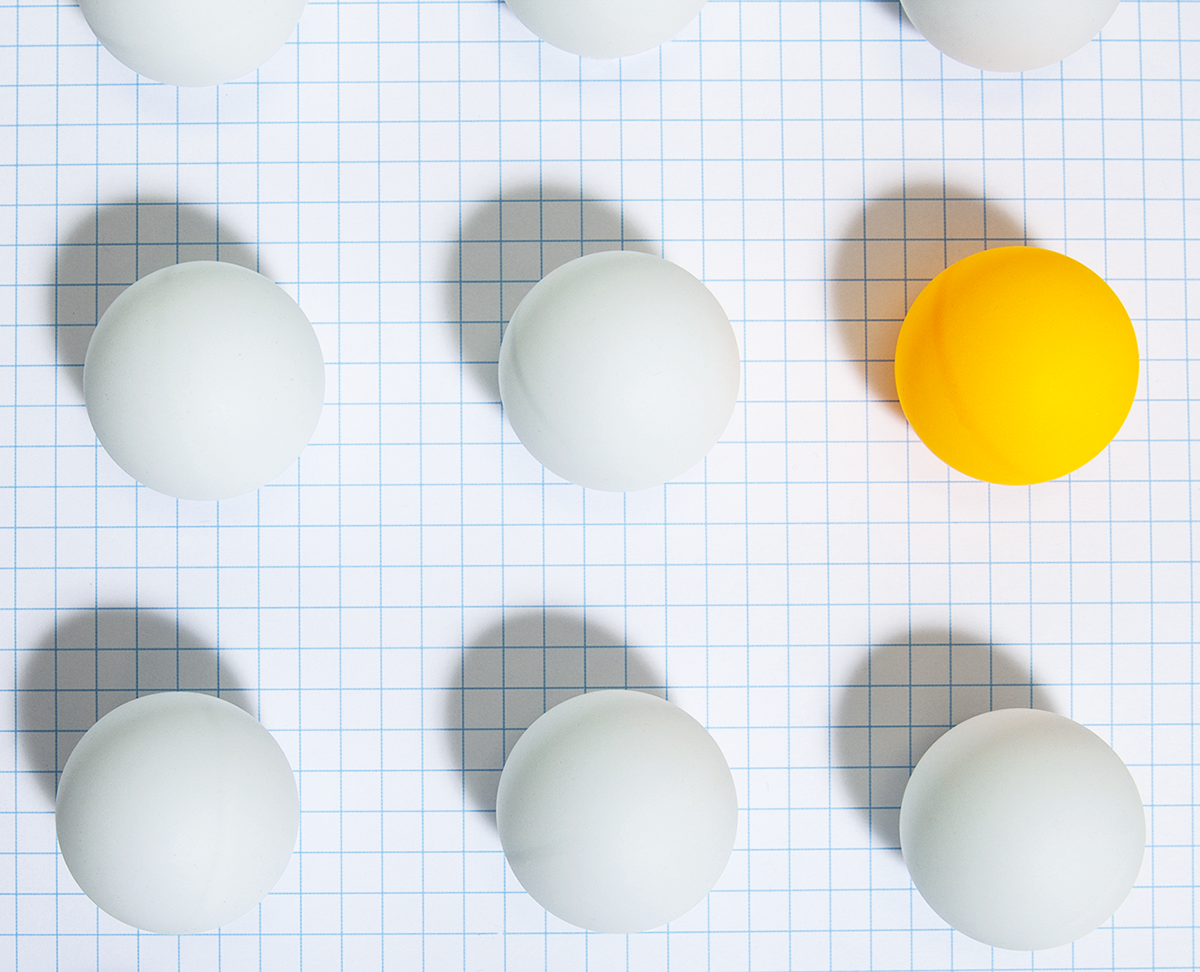 Let's talk about culture in the workplace. It's not a tangible thing or a visible thing—at least not in the most obvious sense of the word. But it is something that exists in every single company. It's made up of the core values, beliefs, behaviors, goals and attitudes that set the groundwork for your team members, and it's what gives your company an identity. It's the feeling you get when you walk into your office, and it's the feeling your customers experience when they interact with your team members. It's even the fun stuff like pingpong and potlucks. At the root of it all, it's the personality and the character of your organization.
"Workplace culture is a paradigm of the way things work inside of a company," says Don Harkey, Chief Innovation Officer of People Centric Consulting Group. "It's how the company acts when management is around or is not around." And in recent years, it's a super-hot topic, with the idea of workplace culture recently climbing its way to the top of the ladder in terms of building successful businesses. "Companies with a high-performance culture have lower turnover and lower absenteeism," Harkey says. "They have higher profit and higher productivity. Just across the board, everything works better when a company has good culture. And it's dramatic. It's not a small thing." 
So, what does a positive work culture look like, and how can you achieve it? We talked to owners and managers at some of Springfield's thriving and recognizable businesses to find out.
By carefully selecting their team members and inviting them all to take risks in their work, Tim Bade and Sheri Austin of The Alchemedia Project have supported a culture of employees who have brought several first-to-market services to their client sector.


Tim Bade (top left) and Sheri Austin (third from top left), co-founders of The Alchemedia Project (TAP), are continually developing their company's culture. In the office, they encourage the team to take risks in their work, and they also allow plenty of time for team-building activities. A favorite? An annual TAP Camp day when the team heads outside for relaxation and fun.



When an entry-level art director first interviews for a position at The Alchemedia Project (TAP), they probably won't be meeting with Tim Bade, the company's co-founder and chief creative officer. They likely won't be meeting with Sheri Austin, TAP's co-founder and managing director, either. Instead they might sit down with a copy writer and an account executive that they'll be working with on a daily basis. "This helps us with our cultural continuity," Bade says. "That person may go through six or eight or even 10 interviews in a day, all with different people. But finding those who should really be with us is important." 


"HAPPY PEOPLE ARE FREE TO CREATE. THEY HAVE THE MIND SPACE FOR CREATIVITY."
—SHERI AUSTIN


This extensive process happens fairly often at TAP, as the advertising agency has added roughly 40 employees in the past seven years. But at the end of multiple interviews and frequent onboarding, Bade and Austin are confident that these new associates bring valuable skillsets to the table. "In the name Alchemedia is the word alchemy," Bade says. "That implies chemistry. Our culture is based on bringing different types of people together to create something new and innovative." Austin agrees, adding that their associates—whom they refer to as chosen and hand-picked—are well aware of the building blocks of the company's culture from the very beginning, just as Austin and Bade were aware of them when they founded TAP in 2009. "We said we were going to embrace the spirit of experimentation," Austin says. "We were going to ask people to take risks because we wanted to find new ways to have brands effectively connect people. And when you're encouraging people to take risks, failure is an option, so failure is okay. We don't say, 'Hey, why did you do that?' We say, 'Hey, that didn't work. What did you learn?'"
Bade and Austin have learned many things themselves since opening TAP, one being that when people are told they're allowed to fail, great things can happen. "Experience is the best teacher," Austin says. When the employees aren't driven by fear, they're more willing to take risks, and they're more willing to push the usual limits. "We've had several first-to-market services in the sector that we serve," Austin says. "People think of us as innovators. I don't think it's necessarily because we're smarter, even though I do think that we have bright people here. I think it's because of the spirit in which we persevere through the hard stuff." 
Another aspect of the company's culture is giving employees individual accountability, and trusting that those hand-picked team members will do their jobs. "If you want people to love where they are and have ownership of what they do, then let them have it," Austin says. And if someone isn't performing right, they don't immediately pull the plug. "We don't go to that person and say something is broken about them," Austin says. "We'll say, 'Maybe we don't have them in the right spot yet.'" Then they'll figure out what job might best fit their skill set. "A lot of managers try to fix people's weaknesses," Bade says. "We leverage their strengths."
And while individual respect, spirit of experimentation and willingness to take risks are all huge driving points in TAP's culture, Bade and Austin also understand the importance of their employees being able to have a good time. TAP has a culture club that plans various parties, lunches and activities on at least a monthly basis, and they even have an annual TAP camp day where the entire team loads up and heads outdoors. Although on the surface it's about beer and food and sunshine, it's also serving a greater good: giving the associates a chance to free up their minds. "Happy people are free to create," Austin says. "They have the mind space for creativity."
The Effects of Good Culture
Whether they're knocking out sales goals together or chatting at an office happy hour, associates who enjoy one another's company make all the difference in a business—all the way down to the bottom line.


A Healthy Work Environment
Don Harkey, Chief Innovation Officer at People Centric Consulting Group, says things like kickball games and potluck lunches are more of an output of a good culture than an input of it. "These fun things help with open communication," Harkey says. To work on overall culture, don't rely only on social activities. "If you're trying to create a good culture, you don't just want to work on culture," Harkey says. "You want to work on the systems that impact the culture."
Lower Turnover and Higher Profits
Good culture is also beneficial to the bottom line. Harkey cites a Gallup analysis comparing low- and high-culture companies. "Companies with a high-performance culture have lower turnover and lower absenteeism," he says. "They have a lot fewer accidents. They have higher profit and higher productivity. Just across the board, everything works better when a company has a good culture." The dramatic difference can be good, especially when dollars and cents are concerned. "We've seen companies where we've worked on nothing but culture multiply their profits," Harkey says. "Not just increase them, but multiply them. Quickly."
Attractiveness to Potential Employees
Thanks to social media and companies like Glassdoor, people know which companies have good culture. And now more than ever, job seekers are looking for these places. "When you have a really good culture, you create a demand of people who want to work for you," Harkey says. "The culture naturally attracts good employees."
Prime Inc.'s more than 8,000 team members embrace the company's culture of accountability, ownership and sense of appreciation. 




Despite having more than 8,000 team members, Prime Inc. is a very flat organization, and this factor plays a huge role in the company's culture. Everyone is approachable here, including owner Robert Low, who regularly plays lunchtime basketball with a range of associates in the company gym.
Sometimes something extreme has to happen in order to get to something great. This was exactly the case with Prime Inc. when company owner Robert Low went through bankruptcy in the early '80s. "When Robert went through that bankruptcy, he learned some things," says Darrel Hopkins, Prime Inc.'s controller who has been a member of the Prime Inc. team for more than 20 years. "One of the things he learned was that at the end of the day, the owner cares more about the company than anyone else, because the owner has the most at risk. That's when he thought, 'I don't want a company full of employees, I want a company full of owners.'" 

Moving forward, Low's goal was to weave employee ownership into the fibers of the company's culture. Today, Prime Inc. is one of the nation's most well-respected, most successful trucking companies, with its current numbers totaling nearly 1,500 associates and some 7,000 drivers. And each one of those individuals has a sense of ownership, having control of their roles and being granted the ability to make decisions. "We're a very flat organization," Hopkins says. "There's Robert, then there's about 25 or so managers, and then there's everyone else. We want everybody to make decisions." 


"I CAN'T WALK DOWN THE HALL WITHOUT SAYING HI TO 15 PEOPLE."
—DARREL HOPKINS


These individuals are motivated in a variety of ways, including incentive-based salaries that are designed to keep everyone giving their best. "I'm not talking about bonuses at the end of the year," Hopkins says. "Every week it's pay for performance. We measure what you did last week, and you're paid this week based on that. Whether you're the janitor, the in-house attorney, a member of the sales team—it doesn't matter. Every position is tied to some formula to measure what you did." Hopkins, for example, says his base salary is still the same as what it was when he started, but he makes about five times what he did back then. "It's because my incentive has gone up, and I've taken on more and more things," he says.
Another driving factor in Prime's culture is the workspace itself. The company recently expanded into a brand-new building featuring the latest and greatest office furnishings chosen specifically to meet the job requirements of every individual who works there. And there's also the main building, which is practically its own little city and is equipped with everything from a post office and a salon and spa to a movie theater, a fitness center, a restaurant, a gym and a company store. Of course these are perks for the people who work in the office each day, but they're also perhaps even more appreciated by the drivers who come in off the road. "That driver spends 90 percent of their time in their truck not talking to anybody," Hopkins says. "When he gets here, he looks at this as his home, and we are his family. So we treat them as family. I can't walk down the hall without saying hi to 15 people. That's the environment that they're looking for—that's what keeps them here." 
Successful Sharing
Brandigm, a marketing, communication and design firm, doesn't have its own office. Instead, team members work out of a shared workspace at CAST Workspace Cooperative in Farmers Park. Learn how they create culture in a shared space.


Mix and Mingle
CAST is home to several companies, and they all meet periodically for lunch or happy hour. "We'll talk about how the larger culture is evolving," says John Mack, co-owner of Brandigm. They also take recommendations and network. 


Embrace It
Being in a shared workspace necessitates flexibility. "I really value the spontaneity that can unfold with random discussions or a cup of coffee," Mack says. Because team members have to go with the flow, this has become part of the culture. 
 
Network
By communicating with other businesses in CAST, Brandigm has increased its portfolio. "A coworking space leads to mutually beneficial business opportunities," Mack says. "We've hired people on a project basis to help us, and others here have hired Brandigm."
Whether you're an associate or a client, you can feel the positive culture of OakStar Bank the second you step through its doors, and it's all a result of President, CEO and Chairman of the Board Randy Johnson and his team putting people first.




OakStar Bank's President, CEO and Chairman of the Board Randy Johnson (third from left) believes the most important part of the bank's culture is putting people first. This relates to the bank's team members and all clients. 


Walk through the front doors of OakStar Bank, and you'll immediately feel like royalty. You'll be greeted by one of two tellers, both sitting directly in front of the door so they're sure to catch every customer who comes in. They'll offer you a cup of freshly brewed Starbucks coffee and a just-baked Otis Spunkmeyer cookie, both perks that are available to associates and guests around the clock. After your transactions are complete, your teller—who always remembers your face and your name—might ask about your kid's latest soccer game or your latest vacation. 


"PEOPLE IN EVERY LEVEL OF THIS BANK FEEL EMPOWERED TO DEMONSTRATE OUR CULTURE. IT'S PERMEATED IN OUR ENTIRE ORGANIZATION."
—RANDY JOHNSON


Yes, OakStar is a bank, but it's a bank that goes the extra mile. Its associates provide those little special touches that create a sense of importance and appreciation felt by all of their customers. And it's all an effect of the bank's thriving culture. "Our people here are empowered," says Randy Johnson, OakStar's President, CEO and Chairman of the Board, who much prefers wearing khakis and sweaters to the common bank president's suitcoats and cufflinks. "People in every level of this bank feel empowered to demonstrate our culture. It's permeated in our entire organization." 
Johnson goes on to describe a recent milestone—the bank hitting $400 million in assets. "Renee and I walked around and handed four $100 bills to everybody," he says of himself and Renee Samuels, OakStar's human resources officer. With a team of 105 associates, the two handed out more than $40,000 that afternoon, and it wasn't even a year from the time they did the same thing after hitting $300 million, and $200 million not long before that. "You can do the math—it's real money," Johnson says. "But we get that back a million times over with the way our people take care of our customers." 
Recognizing the importance of each and every team member is a feat Johnson notes as one of the most defining aspects of OakStar's culture. "We know that the success we have purely lays at the feet of our team members," Johnson says. "The culture here is people-first." And it goes far beyond handing them a little extra cash now and again. When a big-name commercial lender recently approached OakStar for a job, Johnson passed on a first meeting and instead sent the candidate out with the current commercial lending team. "I said, 'You all test the waters best and tell me how you think this person might fit in,'" Johnson says. "They're a really strong team, and they're important to us. The team that we have now is far more important than going and bringing in some superstar who isn't a good team player."
OakStar also works on its culture with things like quarterly birthday breakfasts, spa days with complimentary manicures and pedicures and an annual appreciation day. They dress up on Halloween, and they go all out at the annual Christmas party. There's even a new culture center lounge currently in construction on the bank's third floor. These are some of the fun things that allow the team members to loosen up and get to know one another. Just to be sure these team members are heard, they're also given an Ethos survey as a chance to give anonymous feedback, and they're even asked to set the company's goals. "Our goals are driven from the bottom up, not the top down," Johnson says. 
From wellness contests and free YETI mugs to bonus vacation days and big-screen TV giveaways, team members at OakStar know they matter, and it's all a result of the bank's culture of putting people first. "If you invest in a person at their human level and you're sincere about it, I think that's where it all starts," Johnson says. "From there it just evolves."
Mostly Serious is a digital design and development studio specializing in custom websites, applications and software products, and it's making its name as one of Springfield's most fun, innovative places to work. Read on to learn what co-founders Jarad Johnson and Joe Donohue collectively established with their team to regularly improve their culture.




Minus occasional heated games of pingpong, the co-founders and employees at Mostly Serious all know there's no I in team. Co-founders Jarad Johnson (second from left) and Joe Donohue (second from right) decided early on that it was important to let the company drive itself through the team, so they developed processes and practices that support that mission. 


1. Find the Right Employees
Mostly Serious designed a hiring process that's a bit out of the norm. It starts with a quick email asking a few questions, which allows the team to know how quickly that person responds and how well they can write an email (since a lot of their client interaction is via email). Next they'll bring the interviewee in for a qualifications interview with the team members they'll be working with. "This changes everything," Johnson says. "The founders interviewed everyone in the early days. Putting the owners and founders in a room is intimidating. They're also usually asking the wrong questions." After the qualifications interview comes a culture interview with one of the founders, plus a paid test project to see how the candidate performs within their process and team. And sometimes people make the cut, even if the exact qualifications aren't there. "We very much focus on a person over a position," Johnson says. 


2. Hire Leaders
"When we're hiring people, we always make sure they're people who could run the business, because they will be," Johnson says. "We'll think, 'Are they capable of running a business, experience aside?' The answer has to be yes." This is an idea they adapted from Valve, a successful 300-person company that Johnson obsesses over.


3. Accept the Right Clients
Just as it's selective about finding team members, Mostly Serious is also mindful when accepting clients. "We have to feel passionate about the projects we take on," Johnson says. "It has to be a good fit across the board. We have to know that we can help them, and they have to be somebody who will understand the value of a digital product." Rather than taking business at any cost, the team at Mostly Serious saves their energy for the clients they know they can help reach success. This also goes for Mostly Serious's flagship product, Cause Momentum, a national giving platform.


4. Decide Things Differently, Together
"No decision that happens here—whether it's a business decision or about a specific project—happens without us looking at it from the ground up," Johnson says. "When there's a new problem that presents itself, we never go with the status quo. And we honestly and genuinely get everyone involved to make the decision."
 
5. Keep a Level Playing Field
Mostly Serious originally had a flat culture, which for them meant the organizational structure of their company was based on self-managing teams, for two years. "We were pretty firm when we started in that we wanted a flat culture forever, but this changed when we slipped into missing a few deadlines," Johnson says. But the change didn't come from a hierarchical standpoint. "It really organically bubbled up to where certain people started managing certain projects," Johnson says. "Everyone is still encouraged to bring any issue up to anybody, and they often do."


6. Have Some Fun
Whether they're playing a game at the office's pingpong table, checking off squares at the special office-designed Bingo game or  walking office dog Merle Waggard, the Mostly Serious team builds a bit of fun and relaxation into their deadline schedule. And speaking of relaxation, the company also has a minimum vacation policy. "We started with unlimited vacation, but no one took any so that didn't work," Johnson says. So now they make people take at least one week every year. "If you don't take the week, then you don't get your bonus at the end of the year," Johnson says.

As a global logistics company, Worldwide Express solves problems by offering reliable and cost-competitive shipping solutions. That means its team of associates needs to be innovative, forward-thinking and a bit competitive to best serve customers. Ryan Ilges, owner of the Springfield Worldwide Express, says his team is all these things, and they have a bit of an extra edge on the competitive side. Read on to learn about the culture he's helped build for this team, which has been known to have contests in everything from sales and other business matters to a Caesar salad dressing–chugging challenge.




Ryan Ilges and his team enjoy a good challenge—whether it be in business or in a just-for-fun contest at the office. The competitive team is growing rapidly and is actually in the process of building a new office.
Biz 417: How would you define the culture here at Worldwide Express?
Ryan Ilges: We have a high-energy, collaborative, competitive environment where everyone is driven to excel. We aren't just one person, but a team of people that succeed together. We work hard toward achieving our goals, and celebrate those accomplishments along the way.


Biz 417: Describe how the company's culture came to be. 
RI: We started with a small group of individuals—four of us—and I think that really set our overall tone. We are all unique individuals that think differently, but all have that same mindset of hard-working, passionate, fun, competitive, positive, determined people. We challenged each other and expected a lot of each other. As we've grown, we've been particular in selecting candidates who see that same long-term goal but who also can handle our intense, fun environment. Each individual we bring on adds to our table.


Biz 417: What aspects set Worldwide Express apart from competitors?
RI: Autonomy. We hire individuals who see our overall goal as a company, and bring their own ideas to the table as to how we can accomplish that goal. We've found that these younger individuals have had the training and the schooling, and they are ready to work and make things happen. We want to open that door and let them run with their ideas. We offer ongoing trainings, team-building opportunities and the ability to grow inside of our company. But what truly sets us apart is our desire that these individuals understand our basic mission, our philosophies and our goals, then we get out of their way and let them run from there.


Biz 417: What is the philosophy behind what you do?
RI:  Work hard to accomplish what you do, and celebrate those accomplishments accordingly. The best way we have found to fuel an individual's passion and make them aware that they are a part of the group is to support their individual successes alongside our company success. As an example, we just took our office to Playa Del Carmen, Mexico, for a four-day trip they won. It wasn't a gift. The team earned it by reaching individual and group goals.


Biz 417: What's the one thing that most defines the culture at Worldwide Express?
RI: Open communication. We aim to clearly define expectations for our employees and have them clearly define what they need from our management team to accomplish their goals. We've tried to make ourselves available to our employees so that whenever they have a new idea or concern, they can come to our management team or me directly and feel comfortable being completely open and honest.  


Biz 417: Are there questions you ask or things you do during the interview process to screen employees?
RI: One of the most important questions we ask our potential candidates is to explain how they see themselves fitting into our culture, what makes them a good fit for our company, and to explain the other side as well of what makes our company a good fit for them.


Biz 417: What advice would you give to business owners who are looking to improve their company's culture?
RI: Clearly define your culture, and follow suit so that your actions align with that definition.

By showing appreciation and encouraging positive attitudes, Thomas Douglas of JMARK Business Solutions has created a superior workplace culture for the 115-person team.




Thomas H. Douglas, President, CEO and Partner of JMARK Business Solutions, works with Partner Brenda Blades to constantly develop the culture of the company. They actually believe in their values so much that they had them minted on special coins to give out and for teammates to share with one another. It's like winning a gold medal for a job well done.
We describe the way we provide service here as Grandma service," says Thomas H. Douglas, President and CEO of JMARK Business Solutions. JMARK provides technology managing services by supplementing existing IT departments and acting as an IT department for organizations all around the country. "We tell our people, 'Think of it as how you would provide service to your grandma,'" Douglas says. "If her computer was broken, you would be respectful and patient. You wouldn't expect her to know anything much about technology." 
Selecting team members who grasp this "Grandma service" mentality is ingrained in JMARK's culture, which automatically helps build the company's customer service–oriented identity in the marketplace. Along with Douglas, partners Brenda Blades and Doug Deetz and non-active partner Kerry Douglas all knew they wanted positivity within the walls of their office, too, so they helped create things like a Wall of Awesome, where team members are highlighted for accomplishments, and hung signs that read "11:1." "11:1 is posted to remind people about their attitudes," Douglas says. "It takes 11 good attitudes to offset one bad attitude." 
If an employee does something great, they'll likely be given a JMARK coin. "We believe in our core values so much that we had them minted on a coin," Douglas says. These values—honesty, passion, teamwork, excellence, accountability and fun—are JMARK's driving forces. 
Formerly in the Navy, Douglas says he had the opportunity to work for a really great lieutenant and a lieutenant who did everything he shouldn't have. "It was really easy for me to see what not to do," Douglas says. "When I started to change the way JMARK functioned, it was really important for me to create an environment that showed appreciation for the people who made us successful. That's my mantra for everything to do with our culture here." Douglas also exercises principles from Robert Greiner's Leader-Leader approach and Franklin Covey's The 5 Choices to Extraordinary Productivity. "Blend those together, and you'll get the melting point of the JMARK culture," Douglas says. 
And whether he's honoring one of JMARK's 115 employees as JMARKsman of the week or grilling them steaks at a company lunch, Douglas says there's nothing better than rewarding his team for a job well done. "The heart and soul of this company is the goal and desire to make a difference in people's lives," Douglas says. "One of my favorite things to do in life is change people's lives for the better."
Attract the Right Employees

Finding the right people for your team is one of the largest parts of the good-culture battle. How do you pick the winners from your sea of potential candidates?
1. Craft Job Postings Carefully
"When you're creating a job posting, everything you put out should highlight the company's culture," says Don Harkey, Chief Innovation Officer of People Centric Consulting Group. Talk up the fun stuff but set expectations as well. Mention the requirement for high-quality work and the rewarding culture that comes with it.
 
2. Interview With Intentions
Set the bar high when interviewing candidates. "When you start, you want to tell them: 'This is a really challenging job. We demand a lot from each other, and we're really selective about who we bring on to this team,'" Harkey says. 


3. Onboard Successfully 
When team members first start, remind them of what's expected of them, and share your confidence in them. "What you want to say is, 'Hey, this is why you're here because you're bringing us this, this and this,'" Harkey says. "'Say something like, 'We're really excited about it, and you're going to make a huge difference for us.'"