Small Businesses
How The Wash House Makes Laundry Less Boring
Mundane, everyday tasks are just as uninteresting as they sound, but the team at The Wash House Coin Laundry thought of a way to alleviate the stress factor of having one more item on the to-do list.
By Jenna deJong
Jan 2019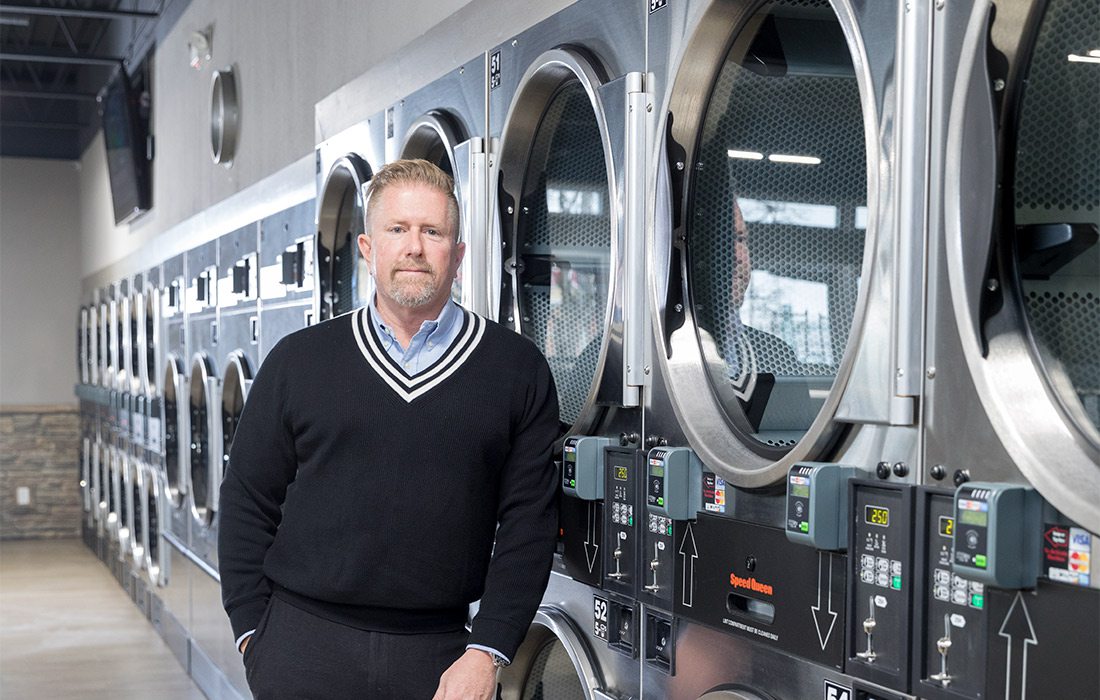 When Brad Harris purchased the first location of what became The Wash House Coin Laundry seven years ago, he wanted to make the customer experience exceptional. Today he has three locations in Springfield and Republic. He identifies three tips for how other service business owners can go above and beyond.

Tip 1: Research your industry
Examine the practices of similar businesses in your industry and look for any demands you could fill. "I [question] what works and what doesn't work [to] see if there's some way to fit a demand," Harris says. "The credit card readers are the biggest thing because people don't carry cash anymore. Operating a payment form at the machine that is non-cash helps the consumer out because it is one less thing they have to deal with and enables them to get things done quicker."
Tip 2: Identify your customers
The next step is to identify what types of customers walk into your building and then cater to those individual needs. Harris pinpointed the four kinds of people who would patronize his business, including those who will never have washing and drying equipment and those who simply don't have the time to do their own laundry. "[For the customers who don't have equipment], we have a loyalty program," Harris says. "For the group that just doesn't want to do their laundry, we have drop-off service at all locations. If you bring it and drop it off, the next day you get it back folded."
Tip 3: Develop a recognizable brand 
How do you keep customers coming back? Creating a unique and memorable brand that is easy to pick out from a crowd ensures customers choose your location in the future. "People typically only remember the experience, and if your brand does not resonate with that experience [and] your customers, then you have failed as a business," Harris says.