Small Businesses
Dynamic EV Charging Plugs Into Emerging Demand
Dynamic EV Charging is tapping into an emerging need: places to juice the population's growing fleet of electric vehicles.
By Susan Atteberry Smith
Nov 2023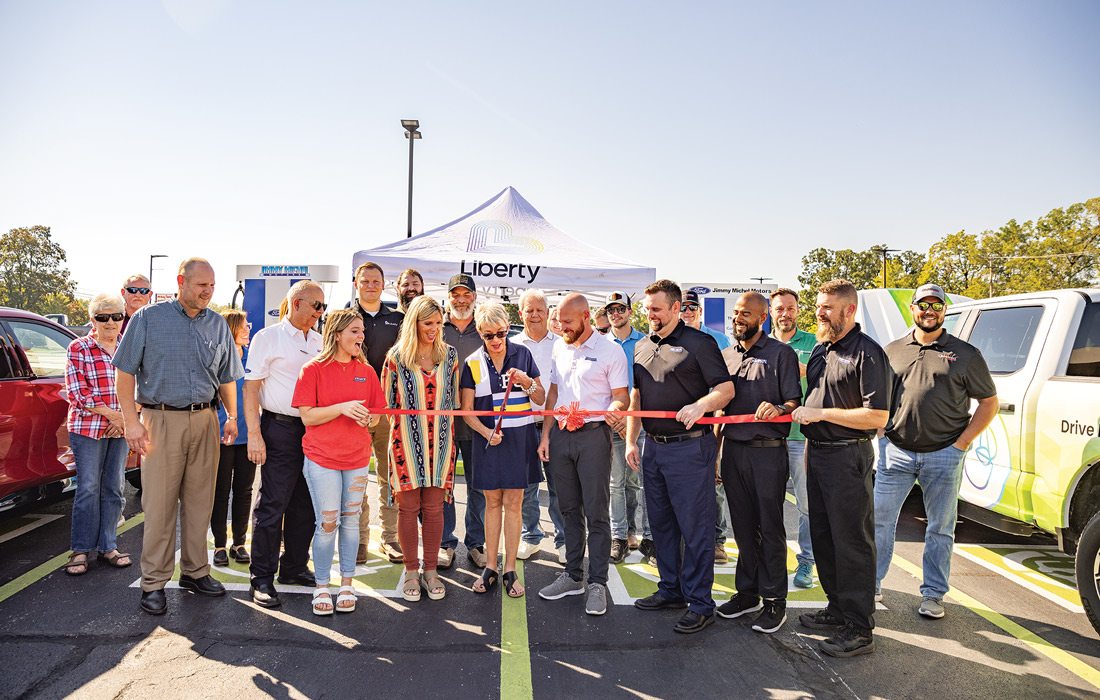 The Problem
It was business as usual at L&B Services LLC until about five years ago. The directional boring and drilling company U.S. veteran John Lorenz started after retiring in 2001 from the Navy had stayed busy installing underground utilities for clients like City Utilities of Springfield.
Then, more electric vehicles started showing up on the road, and calls started coming in fast. Contractors for Tesla and Electrify America needed L&B's expertise to avoid damaging parking lots as they installed charging stations.
Directional boring, L&B's specialty, "is a noninvasive way of installing underground utilities without having to tear things up," Lorenz says.
The Big Idea
When Lorenz realized L&B had the technology and the right team of construction workers and licensed electricians to both install and service electric vehicle charging stations, the idea for Dynamic EV Charging came to him too.
With Larry Schmitt, the retired CEO/co-owner of The Track Family Fun Parks and Silver Dollar City executive, and Barry Davis, former product launch engineer for SRC Holdings Corp., Lorenz soon had the partners to power L&B's new division. "We worked five days a week, 12 hours a day, researching the entire industry," he says.
They learned that an estimated 125 million electric vehicles could be on streets and highways globally by 2030, despite a lack of charging stations that gives drivers what's called "charging anxiety," Lorenz says. The team also found out that existing stations were often out of order. Suppliers wanted to work with a company with electricians that could get projects done on time.
The Learning Curve
Demand for the company's services was real, yet so were supply issues after the COVID-19 pandemic hit. Even in 2021, it took the business up to a year to receive orders of electrical panels and transformers. So, in May 2022, Dynamic EV Charging made "some massive purchases," Lorenz says, preordering "everything we could use."
The Takeaway
That investment paid off. When National Electric Vehicle Infrastructure Formula Program grants became available for public charging stations and tax credits were offered to electric vehicle buyers, Dynamic EV Charging was ready.
The company made $1.1 million its first year, Lorenz says, but he expects $6 million this year. The team has partnered with seven manufacturers and installed stations in homes, apartment complexes, car dealerships and Branson's Tanger Outlets. Soon, Missouri State University and Missouri State Parks will have public stations.
For Lorenz, the future itself gives him a charge: "I tell you, I look forward to coming to work every day. There's a new challenge on the horizon every single day, if not two or three."