Startups
How Cycling Inspired Isaac Neale to Launch Commute Softgoods
After a decade of dabbling with Commute Softgoods, a line of products for the outdoors community, Isaac Neale is focusing more attention on growing his venture.
By Juliana Goodwin
Jan 2019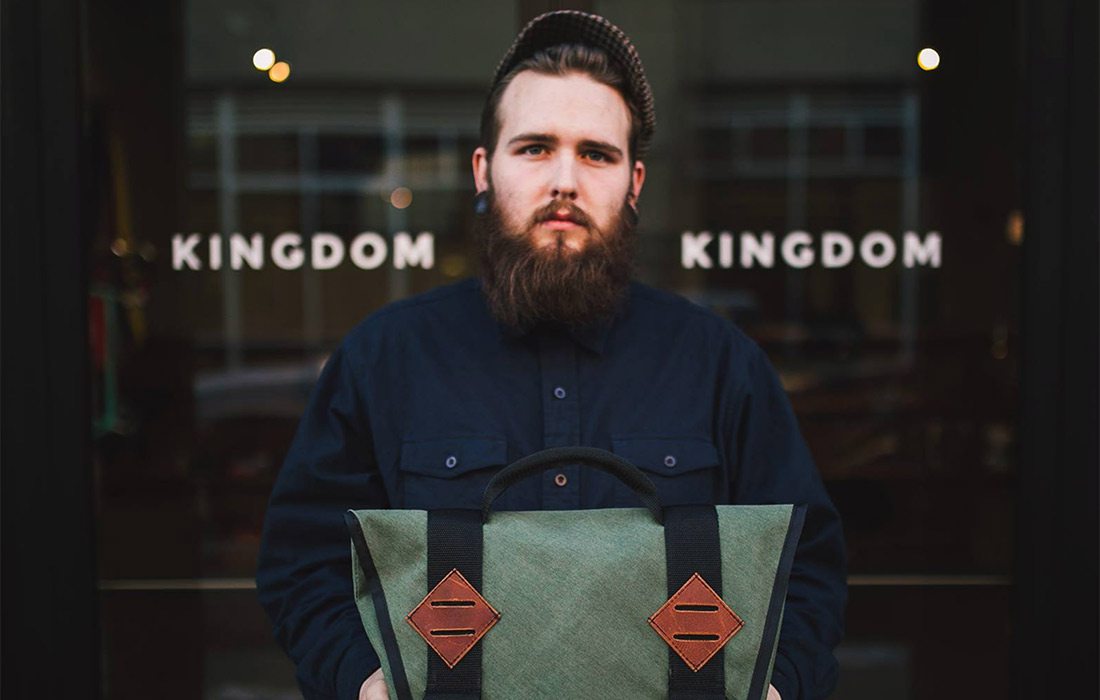 After a year at Drury University, Isaac Neale decided college wasn't for him. He spent a few years working odd jobs, until Neale says his father told him: "That's enough of that. You need to go back to school, get a trade or start a business."
Neale commuted by bike and loved the cycling culture, so he wanted to pursue his passion. He had seen people make messenger bags out of reclaimed materials and decided that would be his niche. In 2009, Isaac Neale launched Commute Softgoods, a line of products for the outdoors community. Cycling is only one of his passions—he also loves fly fishing and hunting—and his products work for any of those recreational sports. 
At the time, he didn't know how to sew, but his father loaned him the money to buy a machine. "From there, I just started sewing and figuring it out," Neale says. "I have always been spatial oriented. I tended towards geometry instead of statistics. My mind has always worked like that. I watched a lot of videos, screwed it up a lot. If I met anyone who did something similar, I asked for tips. It just progressed from there."
In 2011, the business was sidelined when he came on as a partner at Kingdom Coffee, which took the majority of his time for the past several years. But at the beginning of 2018, Neale and his partners hired more managers at the coffee shop, which allowed him to focus on Commute Softgoods again, now his primary occupation.
Custom orders are a big part of the business, but Neale also crafts four main products: Front Pocket Wallet, $20; commuting bag Dope Kit, $80 with a strap; an improved commuting bag Dope Kit XL, $100 with a strap; and Snackville Baggins, $60 without a strap, which is a smaller bag that hangs on handle bars and can carry items such as snacks, a water bottle or a phone. Neale relies on social media, word of mouth and some festivals to market his product. Because he is the lone employee and because of the labor involved, direct to consumer pricing works best for him.
Neale's efforts are paying off. The business is profitable; he had grossed more than $12,000 by last quarter of 2018. But Neale still faces some challenges, particularly doing repetitive work and staying focused. He's a man of many passions and ideas. "An inch deep and a mile wide is my default setting," Neale says. "I have to constantly fight that. That being said, think it's exciting."
Eventually, Neale would like to have an additional employee, but it is not the end goal. "The focus is not growth in terms of financials," he says. "I'm interested in producing an alternative to cheaply made stuff. Our vision is: The world doesn't need more stuff; it needs better stuff. I have a lifetime guarantee. You break it, I fix it."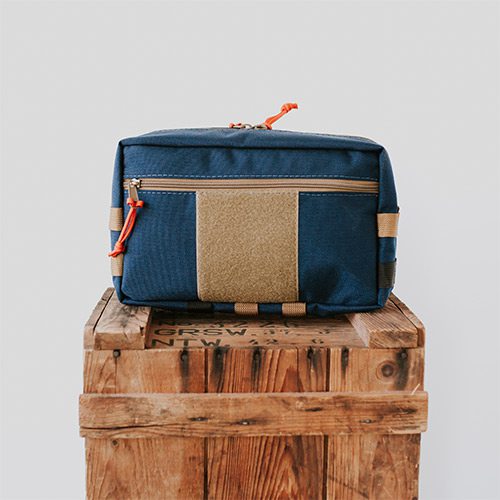 Behind the Business
Company:
Commute Softgoods
Date opened:
2009
Number of employees:
1
Number of products:
4 main products
From mind to market:
It varies by product; the front pocket wallets take 20 minutes to make and a custom backpack can take a week.
Most popular item:
Front pocket wallet ($20)
Maker's choice:
Neale loves the Dope Kit XL, $100 with a strap, because it's "small enough to take anywhere [and] large enough to hold everything I need on a daily basis."