Strategy
How Harem & Company's Kathi Cryderman Built a Springfield Fashion Hub
Before the internet and social media made connecting with new customers a breeze, business owner Kathi Cryderman made a few bold moves that still work in today's digital age.
By Ettie Berneking
Jan 2018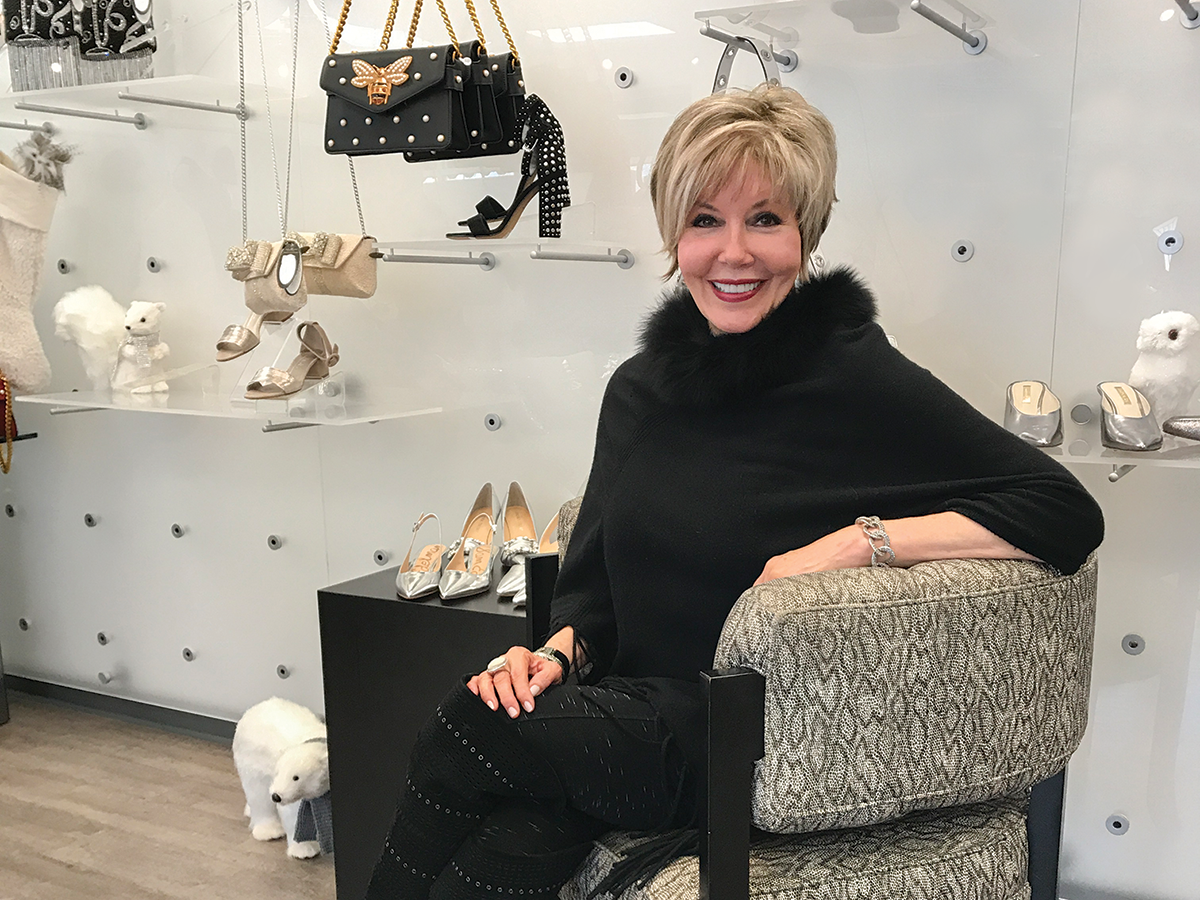 Kathi Cryderman was 4 years old when she first discovered the transformative power of fashion. Wobbling around in her mom's high heels, Cryderman wasn't just a toddler. She was stylish. Not long after digging through her mom's shoe collection, Cryderman slipped on her own pair of heels—plastic open-toe high heels with elastic bands that strapped her feet securely in place. She was in heaven. A few decades later, Cryderman's passion for fashion has blossomed into a successful career. As owner of Harem & Company, Cryderman has carefully and artfully created more than a woman's clothing boutique. The secrets to her success: Creating an atmosphere and an experience centered around fashion.
When Cryderman bought the business in 1979, the store's fashion slanted more preppy and traditional. Cryderman wanted to move into the more popular and high-end world of contemporary fashion, but she needed to grow the customers base. To connect with customers and get word out that Harem was adopting an edgier inventory, she made a bold move. She actually created a runway experience in the hair salon that was attached to Harem's original location. "It created an opportunity for me to have models strolling through the salon and showing our fashion to customers," she says. Off the runway, Cryderman built up connections and a solid stream of customers through local country clubs and the Junior League of Springfield. She advertised in local media outlets and hosted store events and trunk shows. She hit the pavement and attended art shows, group meetings and fashion shows. "We had no internet or social media," she says. "The best way I could connect with customers was to present my product to them."
"The best way I could connect with customers was to present my product to them."
— Kathi Cryderman Owner, Harem & Company
Eventually, Cryderman herself was as much a part of Harem's brand and identity as the boutique's growing collection of high-end brands. Early on, Cryderman brought in designer names including Diane von Furstenberg, Gloria Vanderbilt jeans, Calvin Klein, Guess and Bill Blass to draw in a younger and more fashion-forward customer base. Today, that list includes Sam Edelman, Kate Spade, Trina Turk, Rebecca Minkoff and Stuart Weitzman.
To keep those customers, Cryderman is ruthless with her inventory. Nothing sticks around for long, and she doesn't over-order. "By keeping it lean, I can have the best quality products in very sellable quantities," she says. As business grew, those trunk shows Cryderman hosted in the early days have become an integral part of Harem's identity. The shows "allow customers to choose from a wide selection of inventory and create personalized looks," she says. Another reason customers keep coming back? Customer service.
Cryderman has considered every detail of the shopping experience at Harem & Company, from the moment you walk through the impressive double doors to the time you're handed your receipt, and it starts with a chocolate chip cookie. Besides drooling over the latest Stuart Weitzman heels or the season's newest Kate Spade handbag, customers can enjoy a selection of hors d'oeuvres and beverages. The store also offers free gift wrap, deliveries, alterations and styling. "Most places I visit while traveling just don't go the extra mile," Cryderman says. "In a world where most shopping is harried and hurried, I'm proud of the relaxed familial atmosphere of Harem & Company."