Culture
A Community of Caring at The Gardens
Between rounds of caring for the residents, employees at The Gardens are taking care of those in need in Springfield and around the world.
By Rose Marthis | Photos by Brandon Alms, Nicole Fite
Jan 2017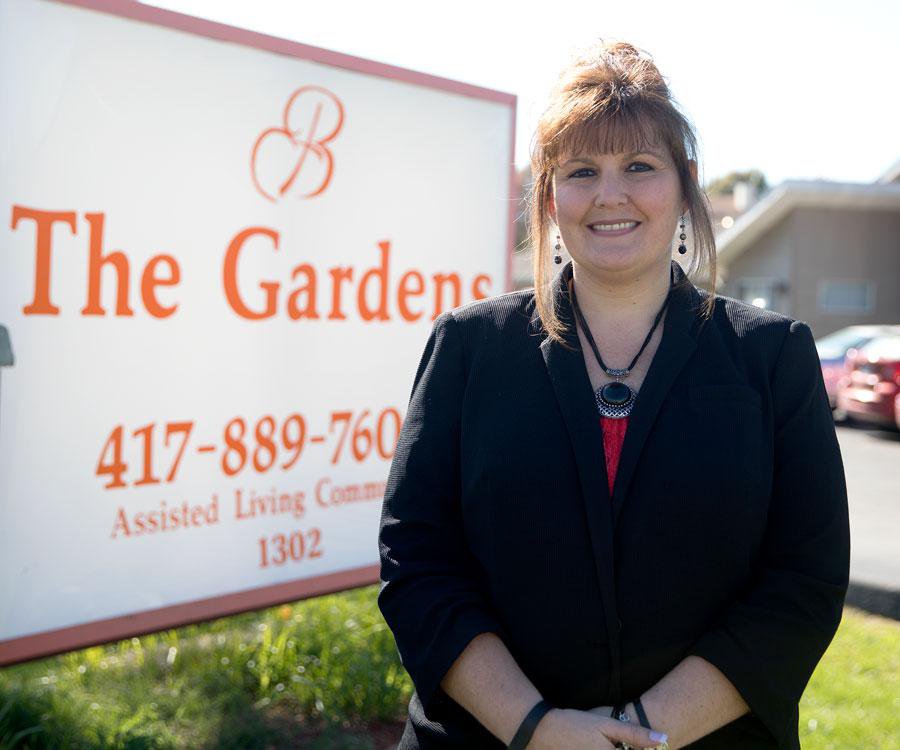 The Gardens is in the business of taking care of people. But taking care of people is also at the heart of the company's mission. Helping those in need has been a company value since the Bethesda Senior Living Community (BSLC) was founded in 1959. Denise Eleiott, the executive director at The Gardens Independent, Assisted and Memory Care Community, says it stems from the faith-based organization embracing a philosophy of selfless service. "Their mission is not all about the bottom line," she says. "It's about reaching people and doing good works."
Each year, every Bethesda Senior Living Community is granted $5,000 to donate to local organizations. BSLC has 21 communities spanning Arizona, Colorado, Indiana, Nebraska, Texas and Missouri, including three here in Springfield. Each location impacts its surrounding community with the grant donation, and in 2016, the Springfield locations donated $5,000 each to CASA of Southwest Missouri and Breast Cancer Foundation of the Ozarks. 


Residents join in The Gardens Bookworms, a volunteer-led book club to help residents check books off their reading list.


In addition to the grant, every BSLC sponsors a child under One Child Matters, its sister nonprofit organization, which provides holistic care and assistance to more than 40,000 impoverished children in 16 countries. Locally, Eleiott also established a back-to-school event, where employees with children in school could come and get school supplies for all ages. Her team handed out 55 backpacks full of supplies in August 2016. "By taking care of those who take care of residents, our hope is that they will spread the love," she says.
Spreading love is at the heart of what The Gardens and all Bethesda communities do from the very beginning. Managers talk about the various ways to give back during the hiring process, staff meetings and department meetings. The company provides eight hours of paid time off for employees to take one day a year and volunteer in the community in which they live. Employees give back on their own, too, raising an average of $4,000 a year for local organizations. 
The Gardens has added more efforts as it has grown by keeping service as a key value of the company, something that Eleiott says can be applied no matter the size of the company. "Start small and find whatever you're passionate about," she says. "It will drive you to make it happen."