Culture
Saving Lives with Soap
One man's pet peeve has become a company-wide effort to help prevent some of the millions of hygiene-related deaths each year.
By Jennifer Adamson | Photo by Kevin O'Riley
Jan 2016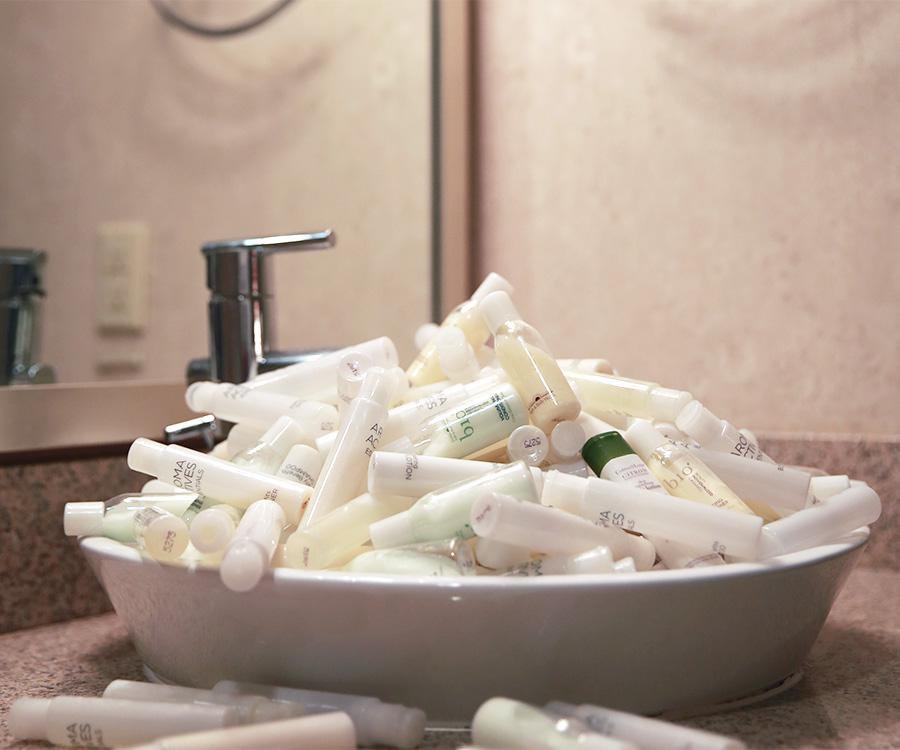 Tim O'Reilly was on a business trip in Florida when he saw a sign in his hotel room about a recycling program called Clean the World. Instead of recycling glass, paper and plastic, the idea was for housekeeping to recycle guests' used soaps and half-empty bottles of shampoo. These items would later be sterilized and globally distributed to impoverished people susceptible to hygiene-related deaths.
"It's always been a personal pet peeve of mine, all this stuff being thrown away," O'Reilly says. "This seemed like an incredibly positive dynamic right in line with our company culture and mission."
As chief executive officer of O'Reilly Hospitality Management LLC, which owns DoubleTree by Hilton Springfield, O'Reilly sensed the program could further his company's positive environmental impact and also save lives, a win-win.
He brought the concept to Brian Inman, general manager of the DoubleTree, who was immediately on board. Convincing his staff to join the cause was easy, too, because the team is used to functioning with a sustainability mind-set. "People here take this very seriously," Inman says. Everyone's cooperation made DoubleTree by Hilton Springfield the first hotel in southwest Missouri to support Clean the World.
Now, all cleaning carts are equipped with two bins for separating soaps and liquids. On the sixth floor, those recyclables are combined into larger bins. When those bins are full, they're sent to Clean the World. The hotel is billed quarterly for shipping based on the total number of available rooms and builds that expense into its operating costs.
In addition to supporting Clean the World, DoubleTree utilizes a traditional recycling program and motion-sensor thermostats and also partners with Aquanomic, a program of Minnesota-based company Ecolab Inc., to lessen its water and energy usage. The Aquanomic plan can save the hotel an average of 90,000 gallons of water per month, enough to fill the hotel pool three times, Inman says.
"We make it part of our bottom line," O'Reilly says. "It's okay to do the right thing and also have it be profitable. If you take small steps and try to do things that have the best return on investment, it's easy to be green."