Startups
Springfield MO Creatives Launch a Big Blanket Company with Pro Basketball Players
Bryan Simpson turned a long-time pet peeve into a promising business! After years of dealing with blankets that were a touch too short, fate finally connected him with the right teammates to take his big blanket idea off of the ground.
By Vivian Wheeler
Mar 2019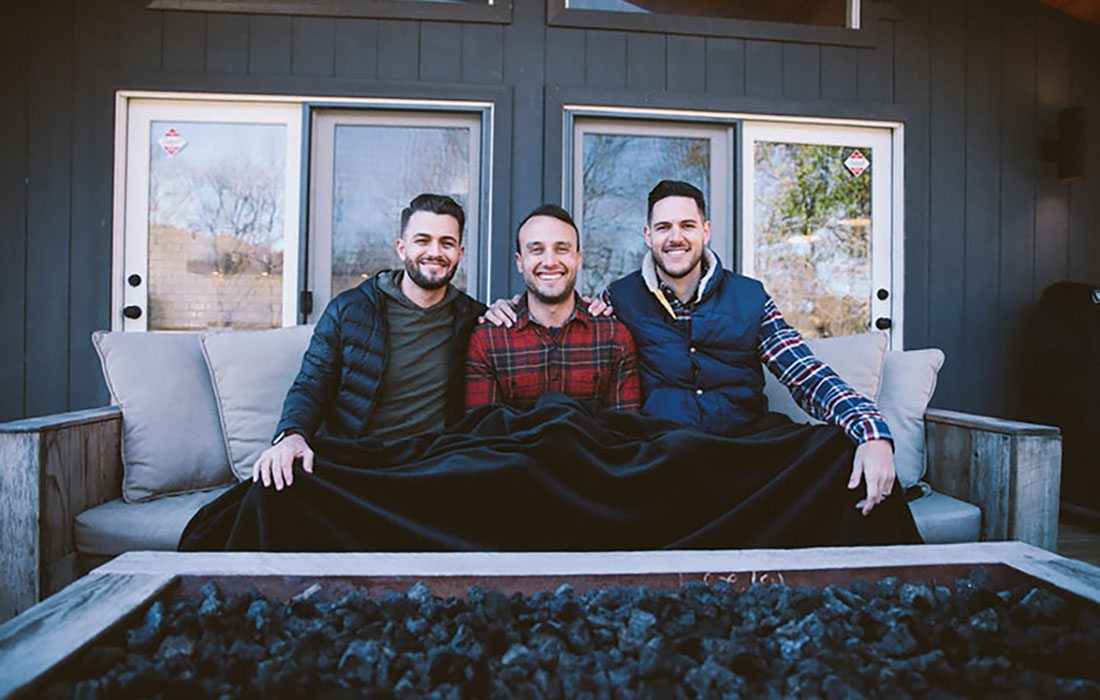 What do you get when two local entrepreneurs team up with a couple of professional basketball players? Well, according to the folks behind Big Blanket Co, you get the biggest, best blanket ever made. Big Blanket Co is the result of a partnership between Bryan Simpson, founder of Five Pound Apparel and current COO of Hook Creative; Josh Stewart, founder and CEO of Hook Creative; Dane Watts, who played professional basketball overseas for 10 years; and Anthony Tolliver, power forward for the Minnesota Timberwolves. Big Blanket Co's Kickstarter campaign, which launched on November 14 of last year, was fully funded in a mere eight hours. The first order of blankets shipped in early February. It's taken a team to turn the dream of Big Blanket Co into a reality, but the dream had to start with someone, and in this case, that someone is Simpson.
Take a quick glance at Simpson's career, and it will come as no surprise that he's the dreamer of the group. Simpson founded the company that became Five Pound Apparel out of the living room of his college house when he was only 21 years old. Simpson opened a second location of the retail store before selling the company in January 2017. Since then, he's joined Hook Creative as COO. It was there that the pieces fell into place to make his next dream—creating the biggest, best blanket ever made—come true.
The idea behind Big Blanket Co was sparked when Simpson was about to purchase a pricey throw blanket while he was browsing at a Nashville craft show. As he was waiting in line, he unwrapped the blanket and realized it wouldn't cover his head and feet at the same time, a fact that really bothered Simpson. "It's funny, but it incited this rage inside of me that I didn't know I had," he says. "Every one of my throw blankets was too small. I went back and I thought to myself, 'I just want a big blanket.'"
Spurred by his frustration, Simpson turned around and bought the domain bigblanket.com with the intention of creating the blanket he couldn't find. But life got in the way, and his quest to create a better throw blanket was put on hold. Stewart, a longtime friend of Simpson's, was already invested in the idea of Big Blanket Co, but it wasn't until Watts and Tolliver walked into Hook Creative in July of 2018 that Simpson's idea started to gain traction. Watts and Tolliver played basketball at Creighton University together, and they were catching up over the holidays when Watts suggested they stop by Hook Creative to visit Stewart, a friend of Watts' from church. The visit turned out to be a fateful one, resulting in a partnership between the four entrepreneurs. For Tolliver, who stands at 6 feet, 8 inches, investing was a no-brainer. "Since I was a little kid I've been too tall for blankets," Tolliver says. "A standard blanket is 5 feet tall. I've been taller than 5 feet tall since I was in the fourth grade, so, for me, it made sense to get involved." Tolliver stepped in as the main financial backer, and his investment allowed the team to get started on product development.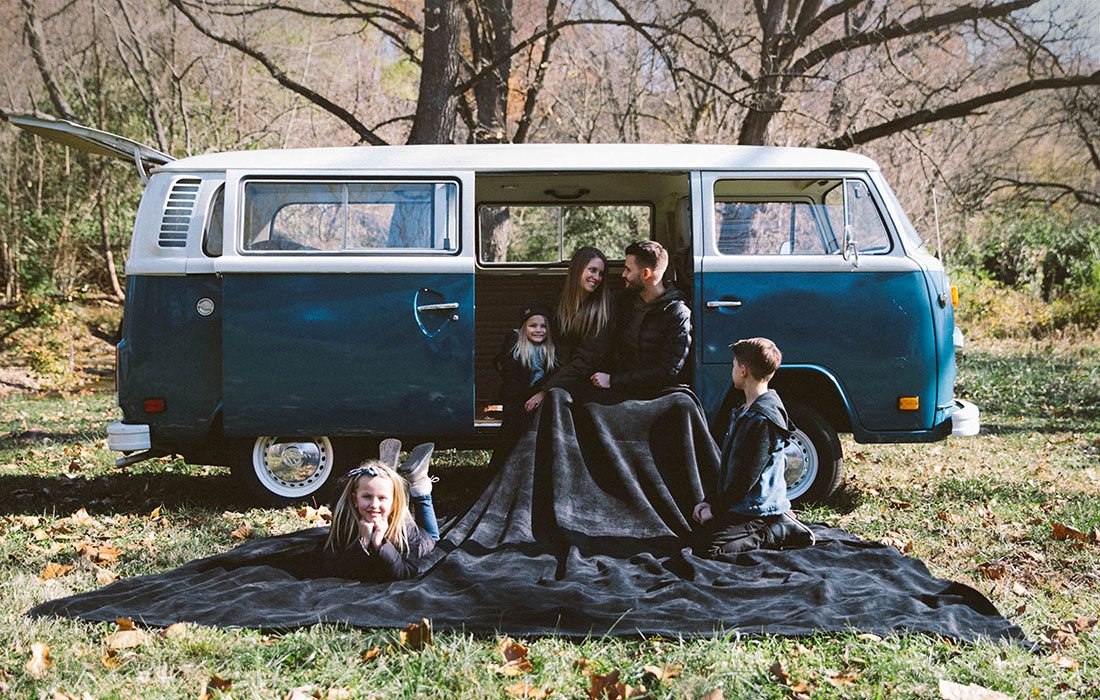 Initially, Simpson hoped to produce his blanket in the United States, but every American factory he reached out to either didn't get back to him or told him his vision wasn't a possibility.  Realizing that he wouldn't be able to make his blanket in the United States, Simpson started researching factories in China and took a sourcing trip to the country with Watts and Stewart. The team toured multiple factories looking for a partner they would feel comfortable working with. "The condition of the factory was really important to us," Simpson says. "That was one of the reasons we wanted to go over there. It was not only just to meet with the suppliers, it was actually to see where they worked."
Finding the right fabric was also a challenge. Simpson says he sampled hundreds if not thousands of fabrics until he found the perfect material buried in a pile in the corner of a factory. The material is baby-soft, stretchy, moisture-wicking and temperature regulating. In short, it's everything Simpson was looking for. With the factory and material nailed down, things started to happen quickly, and in a few months production began. Today, Big Blanket Co is up and running. Currently, the blanket is only available for purchase on the Big Blanket Co website (bigblanket.com), but Simpson is exploring selling the product through additional retailers. 
If the Kickstarter campaign is any indication, Big Blanket Co has quite a future ahead of it, but the dream of creating his perfect blanket wouldn't have happened if Simpson hadn't believed in his initial idea. "I think that ideas typically start out bad," he says. "But through trying and failing and through experimenting and learning, bad ideas get better, and better ideas get great." For those struggling to cover their toes and head with a throw blanket, Big Blanket Co is just the great idea you've been waiting for.