Small Businesses
Dismantling an Empire: The Rise and Fall of Chris Gatley and 417 Rentals
When 417 Rentals, one of Springfield's largest providers of rental housing, filed for bankruptcy, local nonprofits and developers stepped in to pick up the pieces in our affordable housing market.
By Ettie Berneking
Mar 2020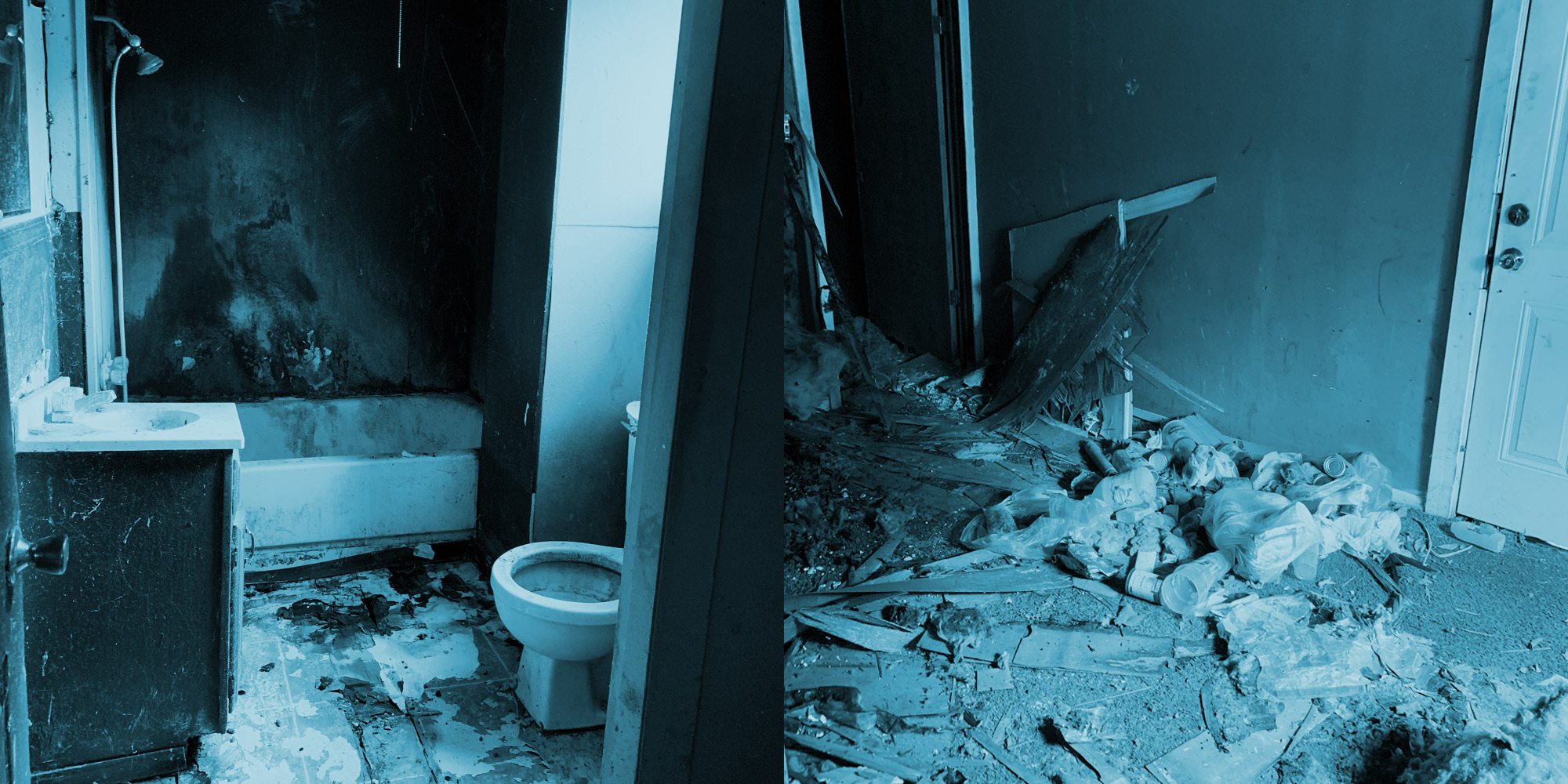 Depending on who you talk to, Chris Gatley can be many different things. Some say he's a slumlord; others say he's a nice guy but a terrible business owner; and still others say he's Springfield's urban legend. No matter what people think, one thing is certain—Chris Gatley held one of Springfield's largest rental portfolios, and he had a reputation to match. He managed to build a rental empire that included some 500 properties in and around Springfield. He dodged city nuisance complaints for nearly 20 years. He survived a serious gunshot wound in 2019 when his girlfriend shot him in the chest, and Gatley owed creditors $19 million according to court documents. By 2019, he filed for Chapter 11 bankruptcy, was turned down by the courts and saw most of his rental units eaten up in foreclosure. After all of that, you'd expect Gatley's empire of (mostly) crumbling, cockroach-infested rentals to be dismantled a few homes at a time, but somehow 417 Rentals has survived and with it, Chris Gatley.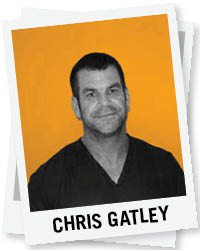 The Rise of 417 Rentals
Chris Gatley first popped up in 1990 when Springfield city records show he purchased his first property. Over the years, 417 Rentals' portfolio swelled in size. According to the Springfield Business Journal the company owned some 800 rentals around the Ozarks. Most of those were in north Springfield, home to some of the city's lowest-income neighborhoods. If you were evaluating the success of the business based solely on the number of properties it owned, 417 Rentals appeared to be thriving. But if you look at the number of evictions the company was filing or the number of tenant complaints or even the number of failed city inspections, you see a different picture.
Not everyone thinks Gatley set out to be a slumlord. Jennifer Grove, a realtor with Keller Williams, sold 70 homes to Gatley between 2008 and 2012 and says at the time he really was fixing up the houses. But slowly, Gatley's image as a respectable landlord who offered affordable housing had changed. In 2018, KSPR reported on claims that Gatley was posting fake or outdated photos of his properties online to prospective tenants. There's even a Facebook page—417 Rentals - The TRUTH be told—where past tenants have aired a laundry list of complaints, abuses and warnings to potential renters.
For years, 417 Rentals catered to tenants like Alexis Spurgin, a young parent who struggled to find affordable housing due to poor credit. "This was the last-chance property owner for a lot of people," says Michelle Garand, vice president of affordable housing & homeless prevention at Community Partnership of the Ozarks. Garand says Gatley has been on her radar for 20 years. "He's this urban legend," she says, and for many low-income residents, it was either 417 Rentals or homelessness.
417 Rentals by the Numbers
500
The number of rental properties 417 Rentals owned in 2018
124
The number of rental properties 417 Rentals owned in 2019
$19 million
The amount Gatley owed to area banks
1,500
The number of complaints the city of Springfield received about 417 Rentals properties
385
The number of 417 Rentals properties on the foreclosure list
$22,000
The amount of money Gatley owed the City of Springfield for cleanups at his properties
23
The number of low-income housing developments in Springfield. This includes HUD apartments, Section 8 apartments, public housing apartments, nonprofit senior and family low-income apartments and low-income tax credit apartments.
$435
The average monthly rent of an affordable apartment in Springfield

The Fall of 417 Rentals
With limited options, tenants often had to deal with mold, insects, water leaks and faulty heating and cooling units. Cassie Melvin, assistant supervisor of the Ozarks Area Community Action Corporation Greene County Neighborhood Center, worked as a family resource specialist and regularly fielded complaints about units owned by Gatley. One tenant, Melvin remembers, reported that their toilet fell through the floor because it was leaking. According to the City of Springfield, between 2014 and 2018, it fielded nearly 1,500 complaints about 417 Rentals properties. There were complaints about trash, overgrown grass, backed up sewer lines and dangerous conditions. According to assistant city attorney Chris Hoeman, Gatley owed the city more than $22,000 for cleanups the city conducted on his rental properties. (Most of that money has been recovered by the city as 417 Rentals properties went into foreclosure and were sold.) There were even rumors that Gatley was accepting drugs and sex in exchange for rent. Gatley did not return calls for this story. The Springfield Police Department had heard the rumors, but no reports were filed, and the rumors remain unsubstantiated. But that was the least of Gatley's problems as he began falling behind on his loan payments. In August 2018, Gatley filed for Chapter 11 bankruptcy and owed $19 million to more than 16 creditors around the Ozarks. Then on January 16, 2019, courts dismissed Gatley's claim stating Gatley had failed to comply with an order of the court, failed to file monthly operating reports and failed to cooperate with the United States Trustee. Eleven days later on January 27, 2019, Gatley was shot. According to the Springfield Police Department, Gatley's girlfriend shot him in the chest, and the incident was filed as a domestic assault, but Gatley never filed charges and the case was later dropped. Things were not looking great for 417 Rentals.
"With limited options, tenants often had to deal with mold, insects, water leaks and faulty heating and cooling units."
As a result of the court's ruling, banks and other creditors were able to move forward with litigation against Gatley and 417 Rentals, and some 500 417 Rental properties were scooped up in foreclosure. All of a sudden, it looked like Chris Gatley was going out of business.
A Whole New Problem
If some were celebrating the fall of 417 Rentals, Garand and Melvin at CPO and OACAC were worried. Gatley might have been a slumlord, but he was still filling a need by providing affordable housing to a segment of people who often can't find housing anywhere else. Many in Springfield's nonprofit world worried the mass foreclosures would cause a surge of people needing affordable housing—and Springfield already has a shortage. Luckily, instead of foreclosing on all 500 units at once, banks auctioned properties off in chunks. This gave nonprofits like OACAC and One Door time to find housing and financial support for residents, but just like Alexis Spurgin, many 417 Rental tenants were receiving eviction notices even though they were caught up on rent. And because many of them paid rent in cash, they didn't always have receipts. Even more confusing, as Garand explains, "the properties were foreclosed, but Gatley was still trying to collect rent. People didn't know if they should pay Gatley or the banks."
Garand and OACAC helped assess several of the foreclosed properties to assist residents in their search for new housing. One of the multi-family units Garand visited was Wishing Well. "We worked with the bank to rehouse 10 of the 12 units," she says. "It was deplorable. I have never experienced anything like it in all my years. Some people didn't have running water. One didn't have a window. Some didn't have heat. It was not safe housing on any level."
Jamie Thomas also assisted local nonprofits with their efforts to rehome displaced 417 Rentals tenants. Thomas works with Prosperiti Properties, which bought 180 of Gatley's rentals. "We knew there would be some that weren't livable," she says. "There were holes in the roof and in the floor, but more than one [resident] said that having a roof was better than being homeless." According to Thomas, 70% of the 180 units are now leased, but some will have to be demolished and rebuilt.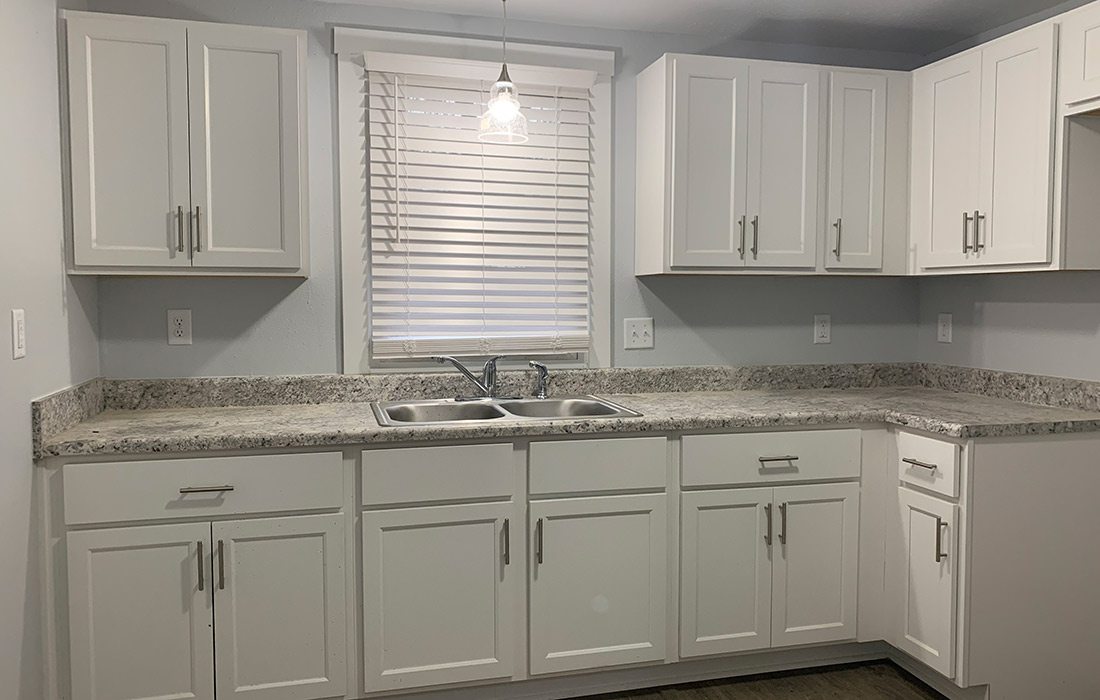 "We had been working with Chris Gatley for a number of years trying to acquire his portfolio, and he wasn't interested in selling," says Titus Williams, owner of Prosperiti Properties. Like some people who crossed paths with Gatley, Williams says the landlord was an enigma. He could be gregarious and intelligent and had a personality that drew you in. How things went south for Gatley is anyone's guess. Williams has his own speculations, but in early 2019, his focus was on securing a chunk of 417 Rentals properties, and most of the ones Williams had his eye on needed a lot of work. "People had broken into them, some had the HVAC systems stolen or the wire taken out of the walls," he says. "Some had fire damage, so that gives you some of the color of what we're dealing with."  It was a big investment, but Williams says fixing up those homes and apartments would help the Springfield market as a whole.
So far, Williams says his company plans on keeping rent affordable in the 180 new units he bought, and Thomas says Prosperiti was able to, "rehome many tenants without charging new deposits and other fees." But sometimes, even a small increase in rent can force a tenant out. When asked about this, Williams says he understands the concern. He's concerned too, but as an investor in Springfield's housing market, he knows blighted properties can cause long-term harm. "If investors like me did not purchase these assets and improve them, they become cancerous throughout our communities," he says. The way he sees it, improving the appearance and condition of a home can improve the value of the surrounding homes, which is good news for the housing market overall. If homes are not improved, "It creates a socioeconomic issue that's much greater than a dollar investment. It creates a hot bed for issues that can spread throughout the community."
Who loaned Gatley money? These are some of the banks he owed:
Arvest Bank | 
BancorpSouth | 
Bank of Bolivar | 
Central Bank of the Ozarks | 
First National Bank | 
Great Southern Bank | 
Legacy | Bank Trust | 
Mid-Missouri Bank | 
OakStar Bank | 
Old Missouri Bank | 
Simmons Bank | 
Southern Bank | 
Southern Missouri Bank of Marshfield | 
Systematic Savings Bank

The Affordable Housing Shortage
Brendan Griesemer, assistant director of planning and development for the City of Springfield, is on a similar path. For several years, Griesemer and the city "were actively looking for foreclosed houses to buy" that could be turned into affordable housing. Finding affordable housing in Springfield has plenty of barriers. Past criminal convictions, fixed income, disabilities or a record of past evictions can stand in the way. Owning pets can be a deal-breaker.
When affordable housing does pop up, it's not always safe. 417 Rentals was a great example of this. Complaints seemed endless, so why didn't the city intervene? Part of that answer is simple: It couldn't. Griesemer explains the city is limited in what action it can take against a landlord. City inspectors can only investigate if a tenant allows investigators entry to the home. In many instances, Garand says she heard from tenants who filed complaints against Gatley and then found themselves evicted. Other residents were too scared to voice concerns with the city—a problem Garand says she sees a lot with low-income households.
To address the shortage of affordable housing, Griesemer says the city is getting creative, and citizens are starting to pay attention. When Griesemer used to ask citizens what their major concerns were, access to affordable housing rarely came up. Now, "it is mentioned at every event we go to," he says. What's more, the need for affordable housing is not isolated to north Springfield. To incentivize developers to build more quality affordable housing, the city has a special loan program that operates out of the Planning and Development department. It also offers home loan assistance and partners with Habitat for Humanity, OACAC, Council of Churches and Catholic Charities of Southern Missouri to run the Homeowner Emergency Loan Program, which assists low- and moderate-income citizens who need emergency loans to fix serious issues in their house like a leaking roof.
The one thing the city still doesn't have is the authority to inspect homes without the owner's or occupant's permission. That gap could clear the way for landlords like Gatley to continue renting units that are unsafe to live in.
What Lies Ahead
In fact, there are already rumors on the 417 Rentals Facebook page that Gatley is back under a different business name. According to Greene County Assessor records, 417 Rentals LLC still owned 124 parcels of land in 2019. So is Chris Gatley back? Is 417 Rentals still collecting rent? And will Springfield ever be able to prevent another landlord like Gatley from scooping up property? There are still many questions left to answer, but one thing is clear, as 417 Rentals homes continue to pop up on foreclosure sales and public auctions; The rental giant is still being dismantled.