Small Businesses
Jude's Coffee Company Opens Its New Drive-Through
When Matt and Rachel Starnes decided to open a second location of their popular Lebanon coffee shop, they knew they'd have to get creative.
By Jennifer Swenson
Jul 2022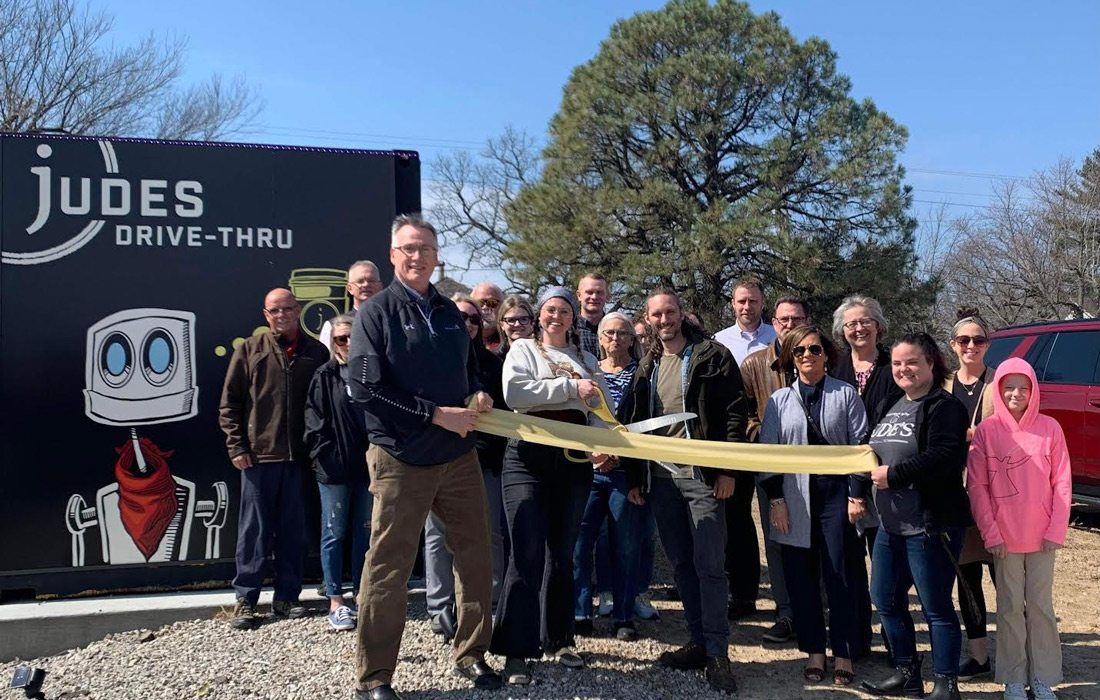 The Problem
When customers asked for a drive-through at Jude's Coffee Company in Lebanon, owners Matt and Rachel Starnes knew their main location wouldn't work. "Our main location couldn't support both a parking lot and a drive-through," says Matt. "So we started looking for a second location."
The Big Idea
The couple found a perfect drive-through location in an empty lot at the intersection of Jefferson Avenue and Highway 5, but they didn't want to build from the ground up. "We like to be creative," Rachel says. On Facebook Marketplace, Matt discovered a cargo container. The container had been used by another 417-land coffee shop during the pandemic, but it was no longer needed. "The City of Lebanon has never had this sort of structure before," Matt says, "and they've been supportive and intrigued as we've taken on the project."
The Learning Curve
The cargo container required substantial renovations. The Starnes poured a concrete pad and anchored the container as a permanent structure. They moved walls to create a new entrance, installed a bathroom and widened the entry to the parking lot. They also hired a artist to create an eye-catching exterior. 
The Takeaway
The drive-through is busiest in the morning. "Efficiency is important," Matt says. "People want to be in and out, and we don't want cars to pile up." The business recently introduced a mobile app for pre-orders. The app, combined with the efficiently designed kitchen, supports speedy service, and it's another element of Jude's success. The critical business lesson, Matt says, is to "grow slowly. Be comfortable and efficient with what you're doing before adding more. It's quality over quantity."