Corporate
Max Buetow on CoxHealth's Next Chapter
Max Buetow's bringing a clear vision for Springfield's largest employer to the top office. Here, he shares his goals and the way forward after COVID-19.
By Ren Bishop
Jul 2022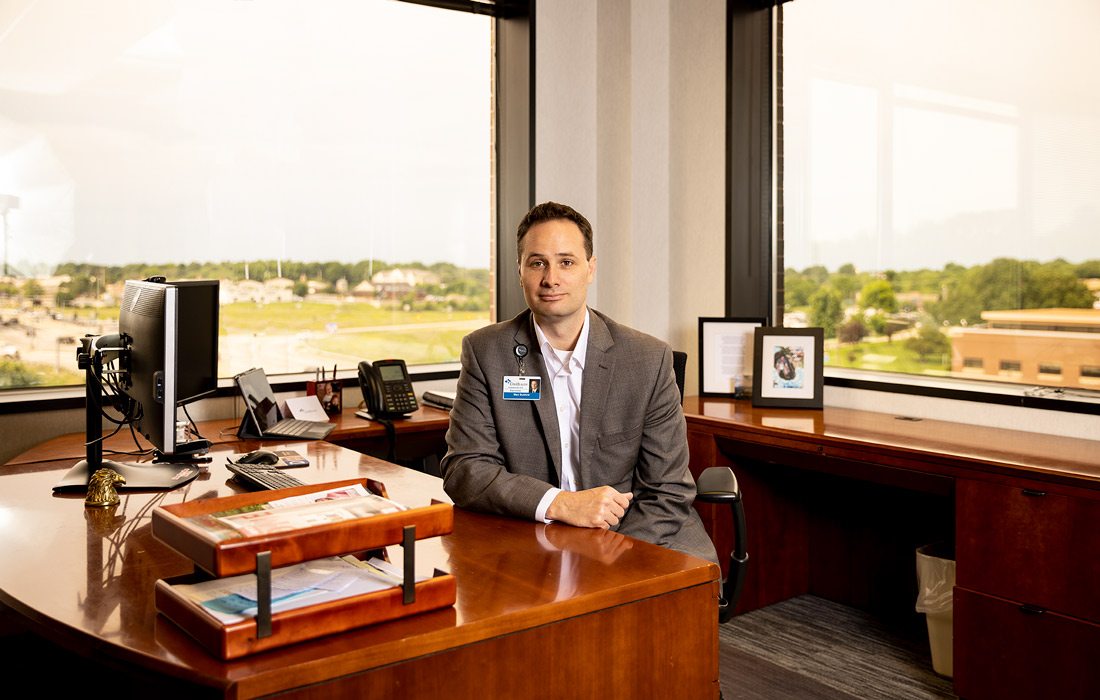 Biz 417: CoxHealth is Springfield's largest employer, and you're now entrusted to lead 12,500 employees. What can your team members expect from you?
Max Buetow: I am committed to leading with integrity, humility and compassion—putting the interests of our patients and organization before my own. I will work to gain and maintain trust through honest and transparent communication. I will seek the wisdom of others and encourage open debate. We have to be willing to be bold and take chances on new ideas and new ways of thinking.
Biz: How will you foster excellence within CoxHealth?
M.B.: I am determined to relentlessly remove any barriers standing in the way of those pursuing excellence. I admire individuals who identify and eliminate perceived barriers and reject the complacency born from accepting excuses. I want our teams to push outside their comfort zone and be willing to fight for elegant solutions.
Biz: During the height of the pandemic, Steve Edwards served as a beacon of medical knowledge, factual information and hope for 417-land. How do you feel about succeeding him?
M.B.: Coming into this role is like catching the second lap after Michael Phelps just went end to end. We have a good lead right now, and I just want to swim my heart out. 
Biz: We're still navigating a pandemic; health care workers must be exhausted. How are you taking care of your team and your patients?
M.B.: Caring for our workforce starts with realizing that a lull period in COVID does not mean people have their tanks refilled automatically just because that same pressure isn't there. People have given of themselves to the point where they have been running on a deficit. We have to be intentional in helping people reconnect and recharge.
Biz: Away from the office, what hobbies bring you joy?
M.B.: I grew up in a construction family and I love home remodeling projects; I like working outside. I'm kind of a workaholic, but I enjoy those different types of work because I'm addicted to progress. I love making progress.