Veterans on the Move
Guaranty Bank participates in Segs4Vets day
Nov 03 2015 at 10:53 a.m.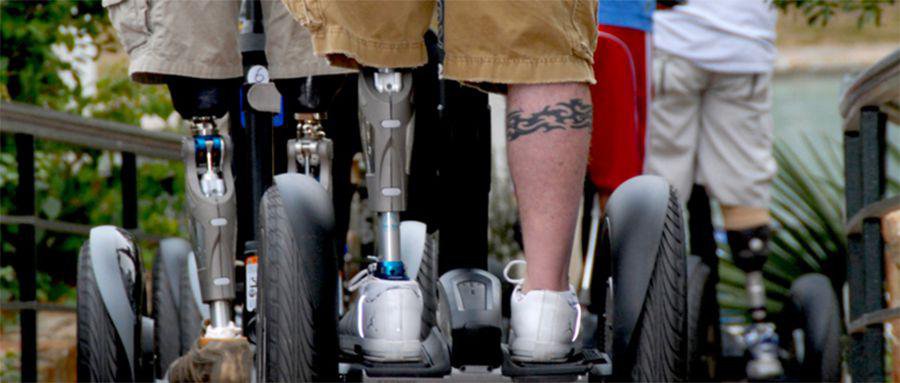 Inspired by the service of our nation's veterans, Guaranty Bank and the Missouri Bankers Association are joining forces with the Segs4Vets charity to raise money to improve the mobility of wounded soldiers. 
On November 6, Guaranty Bank employees plan to wear jeans to work and donate money to support the Segs4Vets program, which offers disabled veterans retrofitted Segways to use in lieu of traditional wheelchairs. Called Ally chairs, these transporters have well-balanced seats positioned above Segway wheel bases and are maneuvered by leaning forward or backward.
"I have had the honor of witnessing the presentation of our collective donations to Segs4Vets at the Missouri Bankers Association's Executive Conference for several years," says Guaranty Bank president Shaun Burke. "Each year we have the privilege of meeting injured veterans and hearing the stories of how this equipment changes their lives. It is a stark reminder of their sacrifice to our nation and our obligation to do whatever we can to improve their quality of life. I'm proud to give to this great cause, and I encourage you to give generously."
This year, the MBA is aiming to raise $58,500, which would fund six Segway chairs. The public may donate to Segs4Vets by visiting any of Springfield's six Guaranty Bank locations or any of three bank locations in Christian County onNovember 6, or by visiting www.segs4vets.org.