The Value of a Problem-Solving Partner
Spencer Harris of Mostly Serious discusses the importance of a good business partner.
By Spencer Harris
May 04 2017 at 10:45 a.m.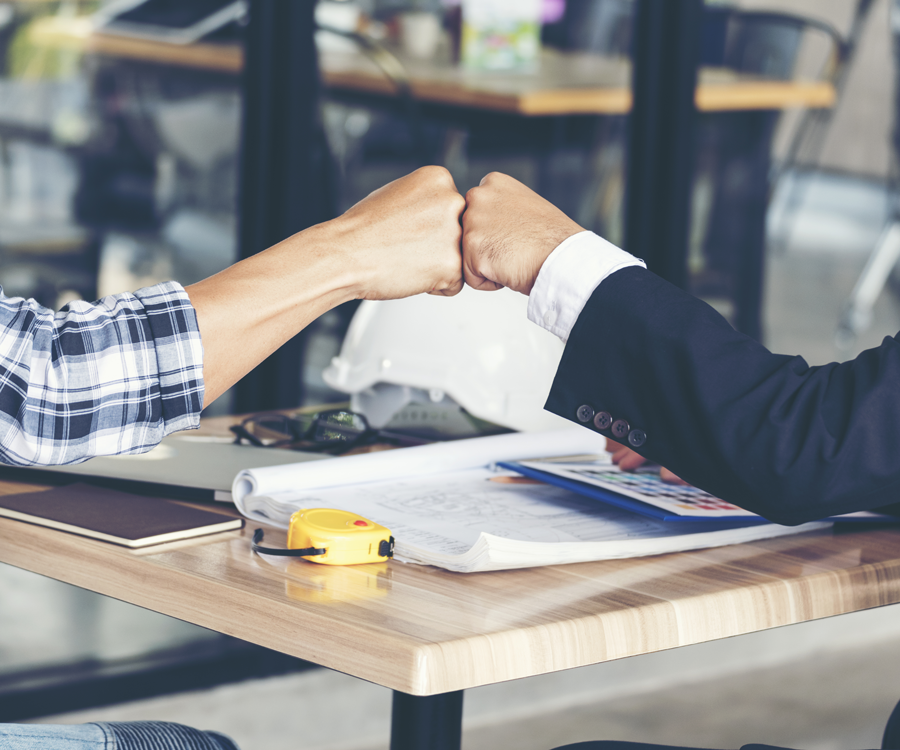 It's terribly easy to find business-to-business partners. They're everywhere. A simple Google search likely yields thousands (if not millions) of possible vendors. The trick, though, in a crowded field of vendors, is to choose the right partner for your business. And for that, we recommend looking for a partner who wants to know more about your business, is comfortable pushing you in productive ways and communicates consistently. At Mostly Serious, we refer to these as problem-solving partners, and we've identified their three most significant characteristics to help you find a vendor who can transform your company. 
Problem-solving partners start with questions. 
Before they develop solutions, problem-solving partners start by asking what and why. What questions are aimed at expanding the scope of the conversation from specific issues to your company's fundamental goals. For example, before we begin discussing any digital solutions, we ask prospective clients key what questions, including:
What are your company's goals for the next year? 
What are your company's goals for the next three years?
What are your company's most significant strengths?
What are your company's biggest challenges? 
What are your expectations for an effective partnership?
These questions accomplish two goals for effective partnerships. First, they ensure that any solution we might develop is aligned and capable of scaling with the company's goals. Second, these questions establish the groundwork for a collaborative partnership in which both partners fundamentally know one another and understand how to work together. 
Why questions ensure that any solution addresses a client's fundamental needs. For example, our prospecting conversations often begin when a potential client tells us they need a new website. But, a cursory exploration of why the client needs a new website can identify more fundamental issues. Many clients tell us, for instance, that they're failing to effectively communicate their brand with a key demographic, or that they're struggling to attract new clients. These root issues highlight specific needs that any effective solution must address, and this allows us to suggest opportunities beyond just a website that can be a critical part of the client's plan for future growth. 
Problem-solving partners productively push back. 
Business-to-business relationships exist in a (sometimes uncomfortable) state of tension: clients need a vendor's expertise to solve a problem but also tend to have specific opinions on the direction and implementation of a solution. These relationships tend to go south when this tension becomes adversarial; neither party effectively honors the needs or expertise of the other. 
An effective problem-solving partner, though, embraces this tension. Rather than exclusively catering to the client's desires or only advocating for their ideas, they seek to integrate the two through dialogue. Here, the key to harmony between client and vendor is the method: where bad partners assert, effective problem-solving partners explain. 
For example, some months ago we had a client challenge our interpretations of how their users interacted with their site. Rather than react with a defense of our work, we took this as an opportunity to explain our reasoning. We invited the client to our office to collaboratively walk through our decision-making process, encouraging questions and dialogue about their users and site. And, in the end, the client was satisfied with our interpretation because they understood how our expertise guided us in the process.
Problem-solving partners communicate consistently. 
We had a client recently describe their communication with a previous vendor as a "black hole." The client would receive a monthly report detailing activity on their site, but additional attempts at communication were ignored. 
Unfortunately, many business-to-business relationships suffer from this problem, and it typically begins early in the process. The client approaches a vendor about a solution, they collaborate on key issues (price, timeline, etc.), and then the vendor disappears while they work. The same pattern typifies the relationship after the delivery of the solution with infrequent communication to ensure that neither party is too dissatisfied with the other. 
But effective solutions often involve multiple moving parts and a variety of people. Somewhere in there, things go wrong. People make mistakes, processes fail and information gets lost. Here, a lack of communication ensures that no fix occurs quickly, and time continues to magnify the effects of the problem. 
Problem-solving partners, though, thrive on constant communication. Dialogue about the client's fundamental needs at the beginning of the process is followed by status updates and opportunities for collaboration during the development and implementation of the solution. Post-implementation, problem-solving partners monitor the success of their efforts, measuring progress against key performance indicators and soliciting constant feedback from key stakeholders.  
In sum, look for a problem-solving partner rather than just a solution. These partners ask questions, explain rather than defend and constantly communicate to ensure mutual success. 
Spencer Harris (Ph.D., Communication Studies) is the Director of Operations at Mostly Serious, an agency that specializes in digital partnerships and solutions.
Follow Mostly Serious on social media: Twitter | Facebook | Instagram