Women in Business
The Launch: Southwest Missouri's Women in Business
Dedicated to women growing their careers in southwest Missouri, The Launch blog shares the latest news about local women in business.
By Jenna deJong
Sep 11 2019 at 8 a.m.
New Girls on the Block
First it was Hold Fast Brewing Company, then Elle Feldman and Courtney Dunlop announced Good Clean Wine, and now the latest female collaboration to hit the news is The Elder Law Group. The new firm is started by attorneys Angela D. Myers and Danielle R. Kincaid. Nicole D. Lindsey is also joining the firm, which plans to focus on "estate planning, probate, asset protection and nursing home planning and trust administration," according to a press release. Together the women bring a combined 40 years to the table.


A Round of Applause
Lillian Stone, 417-land native, Drury University graduate and former staffer of 417 and the Downtown Springfield Association, is makin' moves. Just two weeks ago, The New Yorker published her collaborative piece titled "Circumstances in Which I Will Not Pet Your Dog." Stone is a full-time freelance writer now based out of Chicago. She contributes to 417-branded products, along with many other publications. She says that as a freelancer, she had to get used to rejection. Eventually, she says she had to realize that hitting her goals does not reflect who she is as a person. Before this piece was published, Stone said she submitted countless pieces for publication but none were striking the right chord. It wasn't until she forced herself to get out of her head and get back to the fun of her projects that she found success.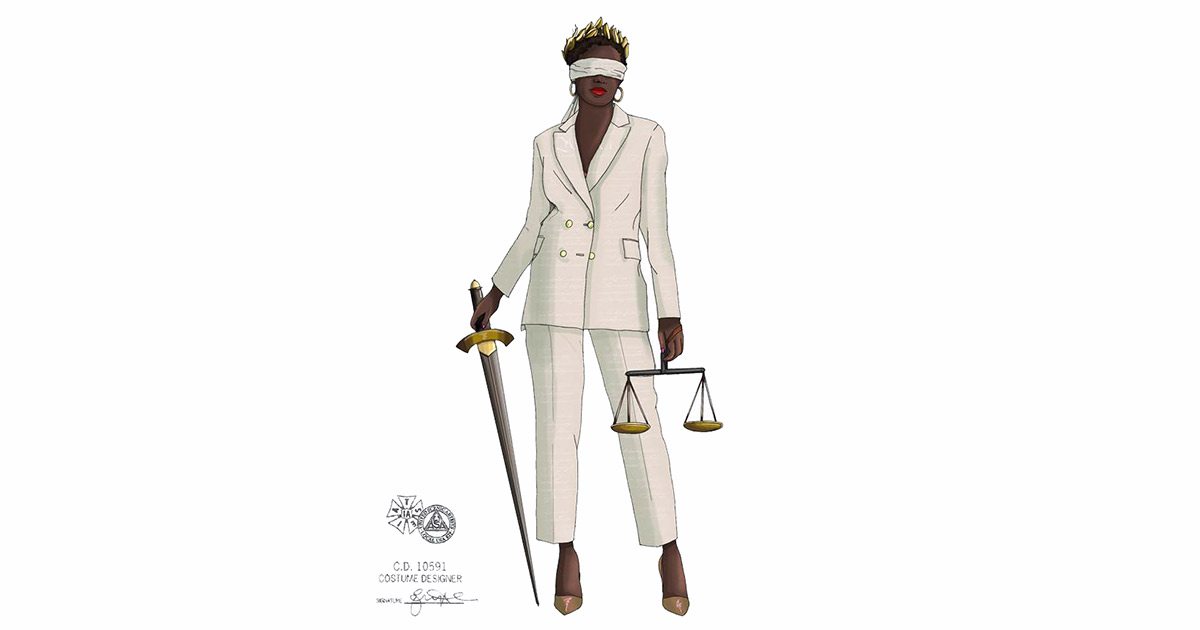 A Work of Art
Ashley Norgard, attorney at Kutak Rock LLP, needed to spice up her office. She "wanted artwork of strong inspirational women" so she decided a painting of Lady Justice would be the perfect fit. But Norgard ran into a problem: "Every depiction showed her in a Greco-Roman toga, and sometimes with bare breasts. Her clothes were dated, but her symbolism is timeless: a blindfold for impartiality without regard to wealth, power, or status; scales to measure the strength of the evidence; a sword conveying that justice can be swift and final." She said she decided to commission "a more modern look" and reached out to college friend Eric Abele, who is a professional costume designer in Baltimore. Norgard was specific with what the wanted: "an off-white pantsuit as a nod to suffragettes and the upcoming 100th anniversary of the ratification of the 19th amendment and nude pumps." Besides that, Norgard said Abele "had full artistic license." Now on display in her office, she said she couldn't be more happy with the end result. "He chose to make her a woman of color and add a subtle U.S. Constitution print on the suit fabric, which are lovely additions," Norgard said. "Custom art is surprisingly affordable, and worth every penny!"

Read Up
"I recently read How Full is Your Bucket? by Tom Rath and Donald Clifton. I appreciated their positive approach to both self-awareness and leading others. By this book [is] not just a rose-colored-glasses look at the world of work and motivation. They support their content with substantial, statistically sound and profound research. I've taken a number of self-assessments through my 35-plus-year career and not one produced a more precise or accurate picture. I have already used these insights in my career and will continue to do so for more years to come."—Ann McDowell, CEO of McDowell Consulting LLC and president and executive director of Project Branson


Nominate a Female Powerhouse
Do you know an amazing woman who is leading the way in her field, running boardrooms or giving back in big ways? Give her the recognition she deserves and nominate her for our Women Who Mean Business feature. Winners will be featured in the March/April 2020 issue of Biz 417. Read about last year's winners here.


We love celebrating women in business. Whether it's a woman who has the best travel tips or a one who recently landed a new board position, we want to know about businesswomen doing great things 417-land. Submit an idea for a chance to be featured in next month's issue of The Launch.