Small Businesses
Secrets to Working Alongside Your Spouse
The owners of Hotel Vandivort, Grooms Office Environments and Maxon Fine Jewelry share how they make their business partnerships work.
By Christy Howell
Jul 30 2020 at 4:53 p.m.
Marriage isn't easy. Neither is running a business. Tie the two together, and you have the potential for a disaster… or the potential for an incredible success story! Ever wonder how it could possibly work? Three local couples share their experiences of being "married to their work," literally. 
PRESENTED BY
Biz 417: How long have you been in business together?
McQuearys: For eight years, including the development phase of Hotel Vandivort.
McElvaines: We have been married for 43 years. Most of those years have been working in business together, shoulder to shoulder. 
Garards: Since 2015.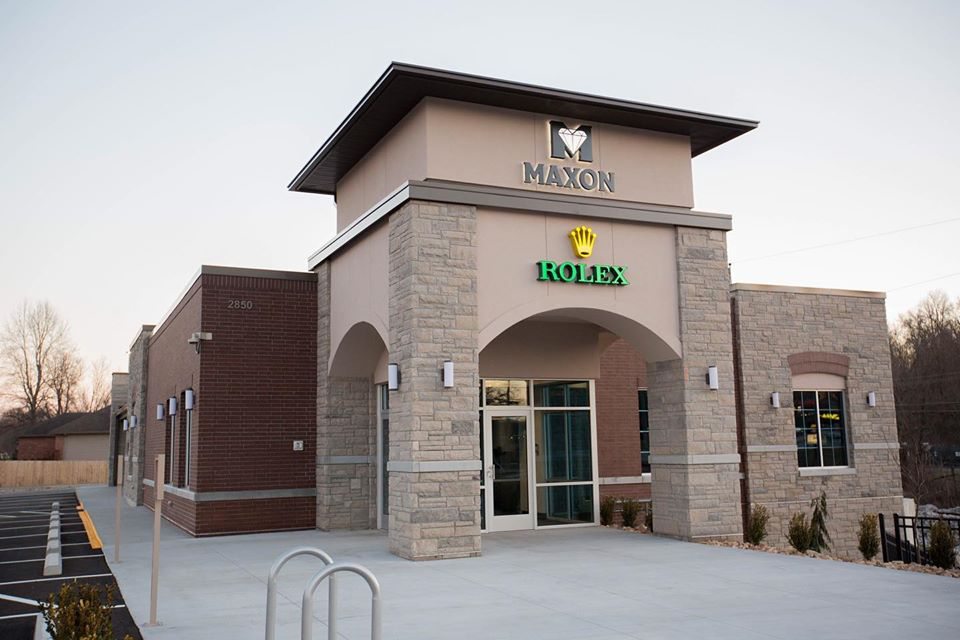 Biz: Can you provide a little history about your business?
McQuearys: Along with John's brother, Billy, the two of us started concepting Hotel Vandivort in early 2012. The idea of an upscale boutique hotel came from the search for the next big "missing piece" in the revitalization of downtown Springfield. After 2.5 years of planning and construction, Hotel Vandivort and The Order opened in July 2015. We experienced strong demand once open, so we started planning for an expansion. We opened the V2 building in 2019, with 48 additional guest rooms and Vantage Rooftop Lounge & Conservatory.
McElvaines: Forty-eight years ago, Joe Maxon opened Maxon's Diamond Merchants and Estate Jewelers in the Plaza Towers Shopping Center. At that time, we lived in California, worked for the same jeweler, flipped houses together and worked on various side businesses and investments side-by-side. In 1994, we moved to Missouri with our sons Scot and Mark to purchase Maxon's.  
In 2018, we built a new freestanding store, Maxon Fine Jewelry, at 2850 East Battlefield. And in the fall of 2019, we added a partner to our ownership—another husband and wife duo—Ryan Olson and Jessica Harmison-Olson.  
Garards: Grooms Office Environments was founded in 1977. Audrey worked there for ten years before we took the leap to work together and became business owners. 
Biz: And now, a little relationship history?
McQuearys: We met through a mutual friend in 2002 and were friends for a year before we started dating. We connected well through humor, sarcasm and outside-the-box thinking. We were married in 2005.
McElvaines: We met when Rick was 17 and Jane was 15. We were classic, small town, high school sweethearts. Our first date was November 6, 1971, and five years later, we were married on November 6, 1976.  
Garards: We met when Jonathan was a landscaper at Outback Steakhouse and Audrey was a waitress there. Our stories on how we started dating differ greatly... it's like a "he said, she said" and equally entertaining.  
After dating for a year, Jonathan was deployed to Iraq. He came home in July, and we got married four months later. In our first eight years of marriage, Jonathan was overseas more than he was at home, and we had to learn the art of long-distance marriage. We are celebrating 15 years of marriage this October. We have two handsome boys who are 13 and 11.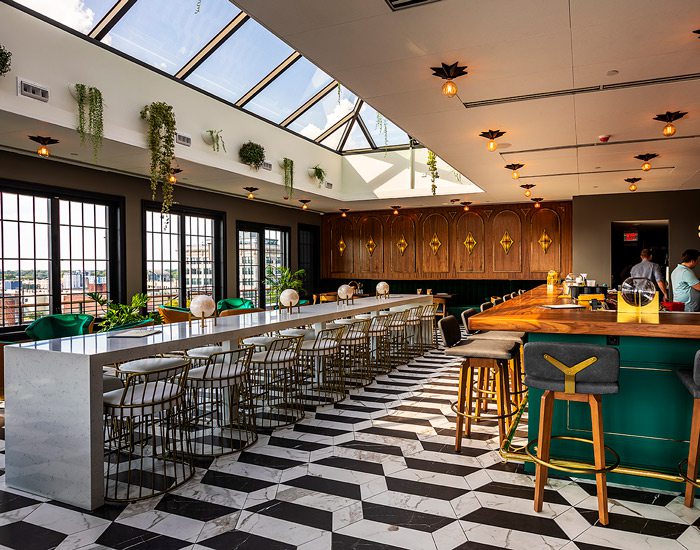 Biz: Was it always a dream to start this business and build something together?
McQuearys: We always shared a love for travel, especially in places that were more authentic and away from large tourist groups. In particular, we love unique hotels with a true sense of place. After getting married, we had a growing appreciation for what Springfield is and what we thought it could be. We didn't have a desire to build a business together necessarily, but we did want to build something that would have a positive impact on the city.
McElvaines: I'm not sure if our dream was to work together or not. Both of our parents were entrepreneurs, and we knew that we wanted to own our own business rather than work for someone else. Rick's father often said, "Only the lead dog gets a change of scenery," and both of us were looking for the right opportunity. We met Joe Maxon by chance, and we connected immediately on the possibility of purchasing Maxon's.   
Garards: This was never part of our plan. Over the years we used our individual talents and did well flipping houses together. We realized that we made a pretty good team and enjoyed doing projects together. The writing was on the wall that Grooms was going to be sold, because Olin Grooms was going to retire. Jonathan was and is the risk taker in the relationship. Audrey was struggling more at that time with two little kids and did not really have any interest in becoming a business owner: 
"Jon kept saying to me, 'You need to do this,' and I kept saying that I was not ready. The pivotal moment was when he said to me, 'I will quit my job and come join you.' I thought, 'Oh, okay. That's different. Let's do this.'"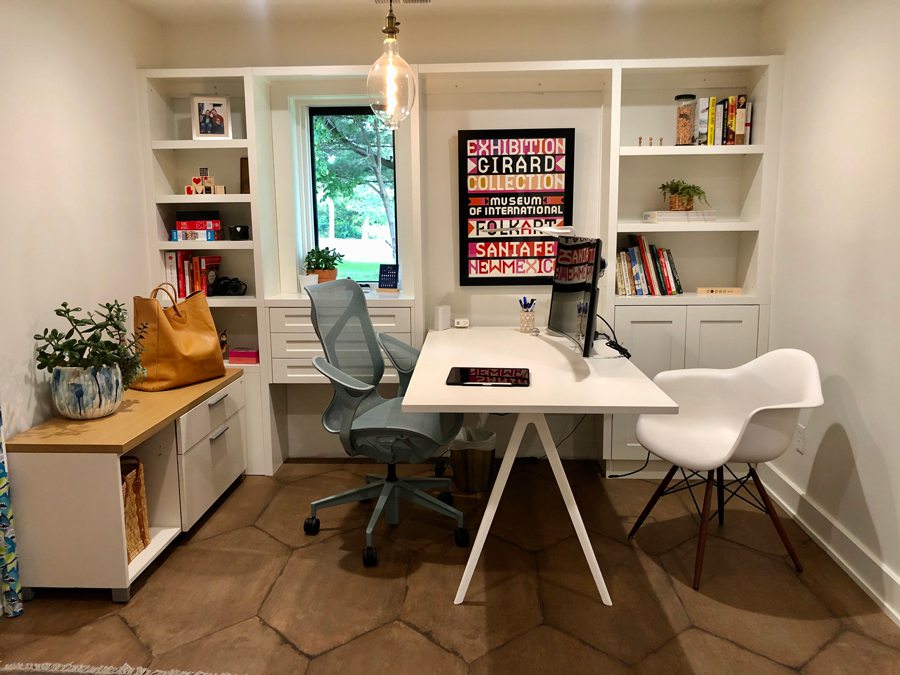 Biz: Do you share an office or have separate workspaces? Why?
McQuearys: We definitely have different work spaces, as the day-to-day does not require us to collaborate together on the business much. It is more on the big-picture decisions that we need to sit down and hash it out.  
McElvaines: We do not share an office; although, given the nature of a retail operation, we are in the same spaces and working together a great deal of the time. We have different styles of personal organization and absolutely need our own spaces organized our own way. Jane's desk is perpetually a disaster area, but she seems to always know what's on it and where to find it.
Garards: We do not share an office! We are still very different and need our individual space to be at our best. Our work is also very different. Jonathan spends more time handling aspects of business that tend to be more private in nature, like personnel, internal operations and financial aspects of the company. Audrey spends more time with clients and with our team out in the open environment. Because of the nature of our business, our offices are also very different.  Jonathan's is more masculine with rich wood tones, whereas Audrey's is dark and moody with a white desk.  
Biz: Do you have offices in your home as well? Tell us more about it. 
McQuearys: Right now we both work from home, but John has an office downtown that got more use in pre-Covid times.
McElvaines: Our office at home is primarily used for family household business and management of other family assets. We do manage to keep our Maxon business at the store.  Obviously, like everyone else, we are constantly working on our phones, working with vendors and keeping in contact with customers. If we bring home Maxon business, it is on the phone.
Garards: We have a great space in our home for work. With Covid and those changes, it has been used more than it ever has, but we do most of our work on laptops. Jonathan tends to go outside or in the formal living room, and Audrey is usually at a desk or the kitchen counter.
Biz: Tell us your best advice regarding being business, romantic and life partners. 

McQuearys: Having shared passions and vision is a core piece in the makeup of our relationship. We have been given so much, and we want to use those resources to make our city a better place.
We find we are the perfect sounding board for each other, because there is no one who knows you better and more completely understands all of the background perspective and your personal communication style than this person you share your life with. We do make a point to turn off business mode when we are parenting and sharing home life. 
McElvaines: We are just two imperfect people with our own unique talents who have never given up on each other and always believed that with good decisions and hard work, things work out. 
 There are functions that Rick is uniquely good at, and Jane has her unique gifts as well. As long as each respects the other's responsibilities and "stays in their own lane," things go well. 
 The fact that we have built this business together, have fought through adversities together and celebrated wins together is an amazing source of satisfaction for us both.
Garards: You have to value and respect the unique skills that each spouse brings to the table. Defining roles is critical to success. We are both talented in different areas, and we continue to learn how to respect and value those in each other. 
I think that, as a couple, we are still learning and growing as business partners. It is not always perfect, and sometimes it is even messy, but we are committed to making it a great business and work environment.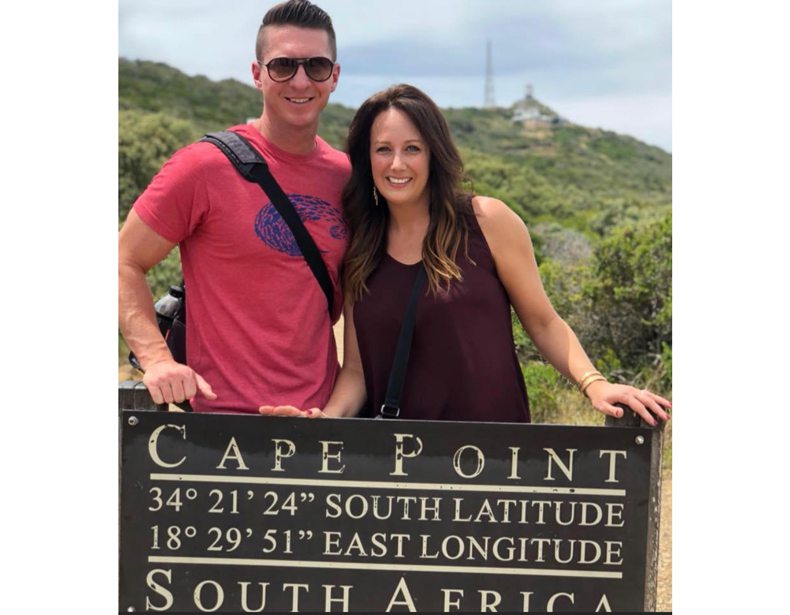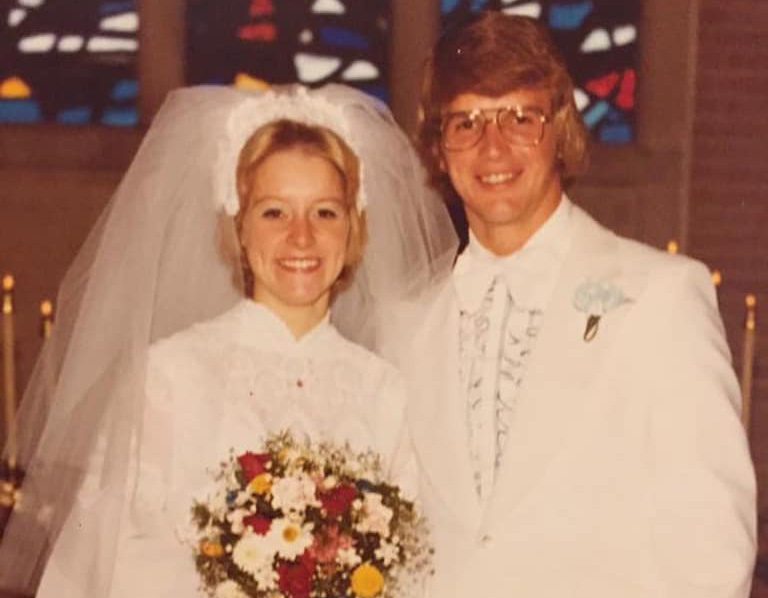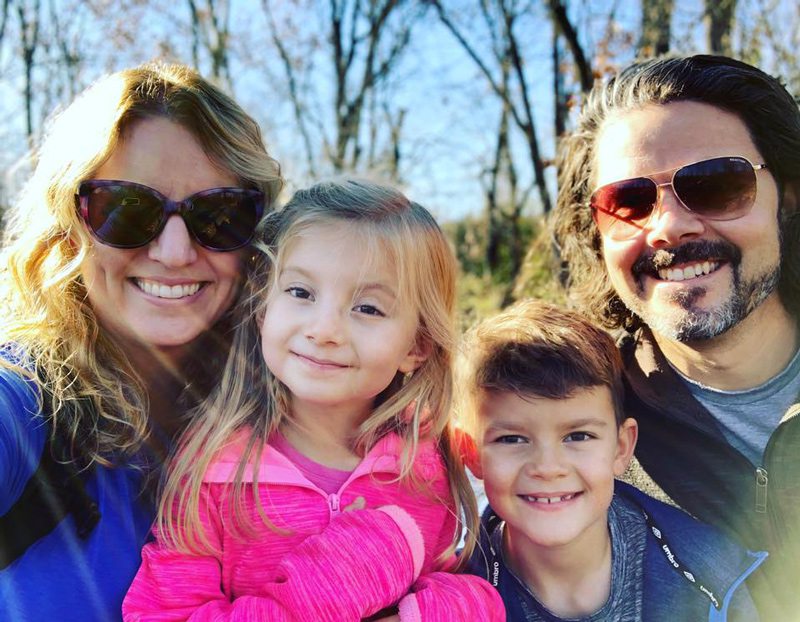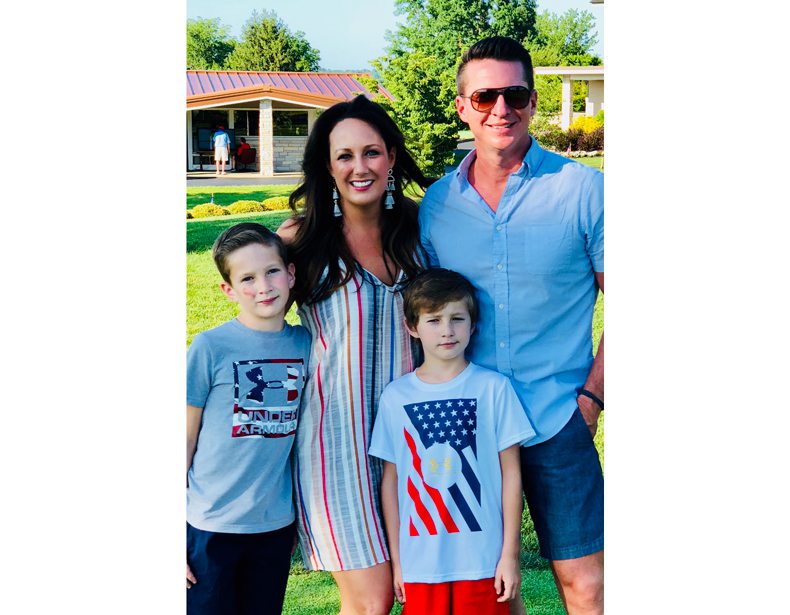 Biz: What do you love to do together that's not related to your business? 
McQuearys: We enjoy being active with our kids, swimming, biking and skiing. We also love a gathering of friends to share relaxing dinners and backyard hangouts. As a couple, we love to visit new cities with friends, where we seek out beautiful boutique hotels to stay at and unique fine dining experiences. This is in-part what formed the idea for Hotel Vandivort.
McElvaines: We enjoy dancing together… all types of dance, but especially swing dancing. We enjoy the outdoors and riding the trails in the timber around our home. Most of all, we enjoy watching our grandchildren grow up. 
Garards: In today's work environment and as business owners, the lines of work and life are blurred. We do have our weekends off together with our children, and that has helped us preserve some work life balance. We love the lake and try as much as we can to get down to the water. When we get the itch to get away, we will sneak to our favorite place to reset: Santa Fe, New Mexico.
Biz: As the owners of Grooms Office Environments, you're the experts at this. Do you have advice on setting up office spaces or home office spaces for couples who work together? 
Garards: Consider what is important and valuable to the other person. If you are both actually working at home, we do think that separate work areas are needed. Everything depends on two factors: the shape of the space and how each person needs to work. Grooms Office Environments can lay out a beautiful home office and put in furniture that is functional and helps keep you both organized.  

About Grooms Office Environments: For over 43 years, Grooms Office Environments has provided commercial interior design services including space planning, project and move management, healthcare and systems furniture as a full-service authorized Herman Miller dealership. Whether you need to furnish a single office, a new building or even a home office, Grooms' expertise can work for you. Grooms clients include Rooney McBride & Smith, Burrell Behavioral Health and Guaranty Bank.