Communication
Shared History: Brian Fogle and Rob Fulp
Through youthful "Wonder Years" in '60s and '70s Aurora and decades as Springfield business and civic leaders, Brian Fogle and Rob Fulp remain the best of friends.
by Susan Attebery Smith
Mar 01 2023 at 8 a.m.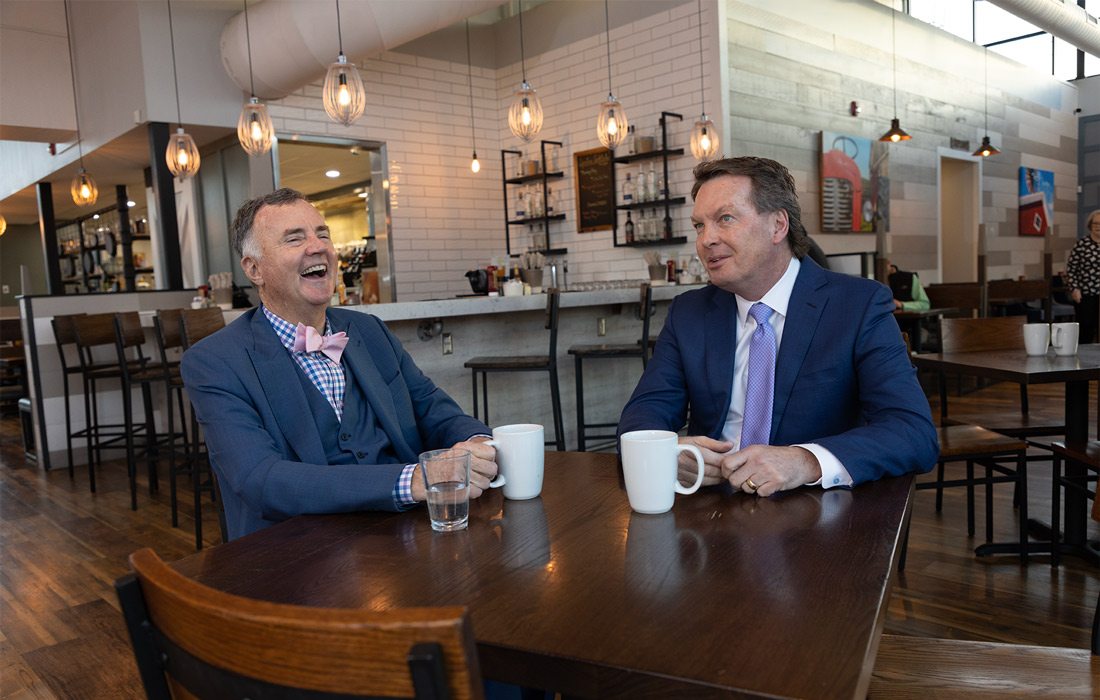 Brian Fogle and Rob Fulp will never forget the moment their small-town high school band stepped off the bus in the big city of Washington, D.C., and they'll never forget the days of their respective weddings, which happened one year apart. If you ask them how long they've been friends, though, they can't remember when they weren't—or imagine a time when they won't be calling or texting each other almost every day. As Fulp says, they know everything about each other's histories—for a lifetime.   
417-landers know the two as retired bankers who are now in prominent community roles. Fogle is president of Community Foundation of the Ozarks, and Fulp chairs CoxHealth's board of directors and serves as Missouri State University's executive in residence, in addition to his role as financial advisor to O'Reilly Hospitality Management. However, when it comes to who they are as people and professionals, the old friends agree: All roads lead back to Aurora.  
"How blessed we were to grow up in a community like Aurora when we did, the Wonder Years of the '60s and the '70s," Fogle says. Playing trombone and trumpet in the high school band, Fogle and Fulp were part of a bustling, supportive community that also packed the stands for sports. Fulp—a year younger than Fogle—played football and basketball but sat out the latter sport until Fogle graduated in 1974 because he couldn't compete with his friend—an all-state center pick for three years. "He was the real deal," Fulp says, joking that Fogle spent summers practicing at the city park while Fulp drove around town with his dates.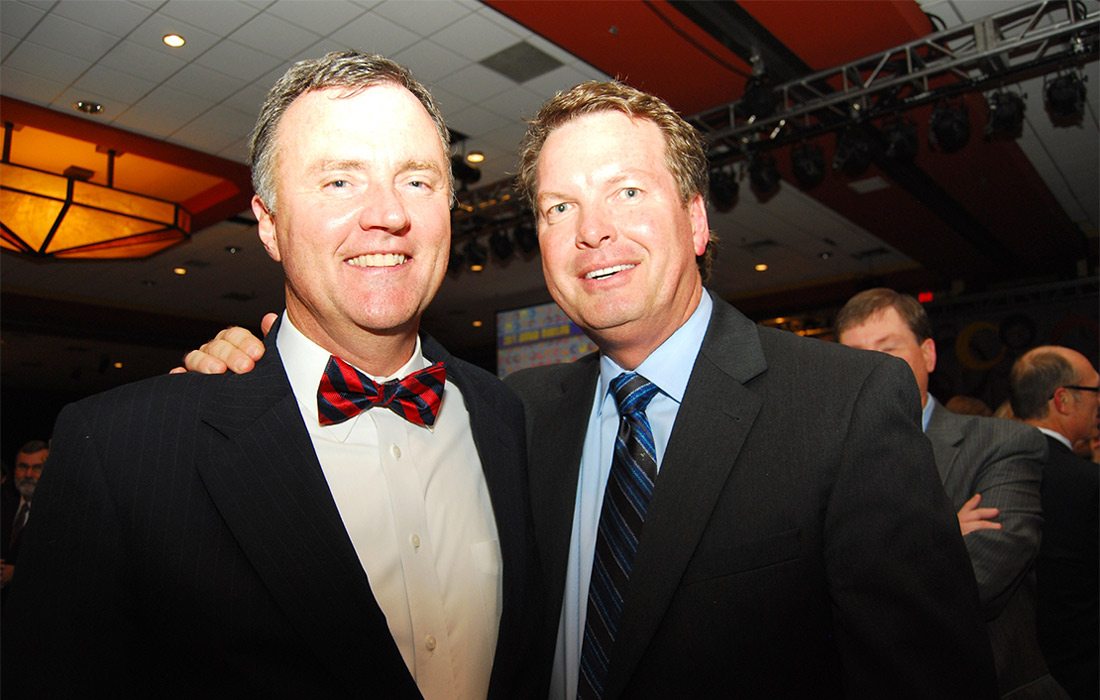 Lifelong friends Brian Fogle and Rob Fulp are known for their leadership in 417-land's business scene and community organizations.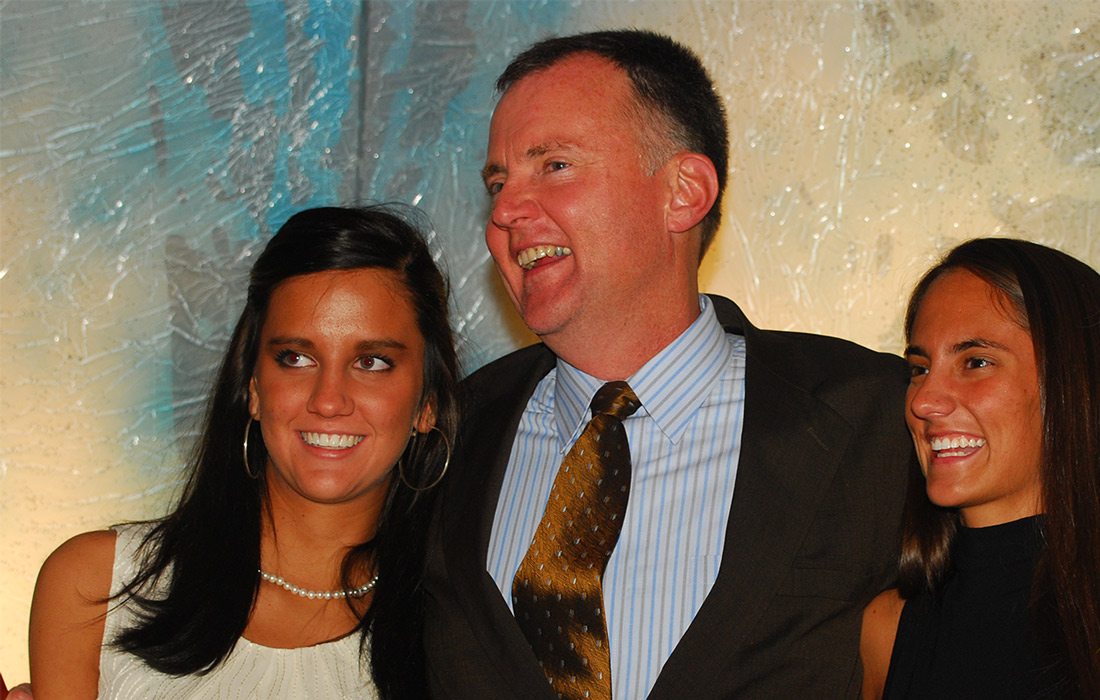 Photo courtesy Springfield Area Chamber of Commerce
Brian Fogle with his daughters, Ellen and Betsy, when he was named the 2010 Springfieldian by the Springfield Area Chamber of Commerce.
Photos courtesy Rob Fulp and Brian Fogle, Springfield Area Chamber of Commerce
The young men got their start in banking in Aurora, too. Jerry Fogle, Brian's father, was president of Aurora Bank. Working there in high school and during college at Missouri State, Fulp called it a "wonderful place" to start his career. "I had a prestigious position, being a bank teller—and to be honest with you, it was probably the best I've ever had," says Fulp, who retired from banking in 2021 as CEO of Springfield First Community Bank. 
Even after Fogle transferred to the University of Mississippi to complete bachelor's and master's degrees, the friends weren't far away for long. After college, they made plans to move into the then-new Brentwood Village apartment complex on Bennett Street. However, when Fulp heard that Fogle was earning a higher salary at Boatmen's Bank than he earned at Mercantile Bank, he negotiated to pay a lower percentage of the rent. "I remember he made $15,000 a year and I made $13,000. So let's be fair," Fulp jokes as the two sit at a boardroom table at CFO.  
Fogle defends himself, reminding Fulp, "I would cook you breakfast and come and bring you breakfast."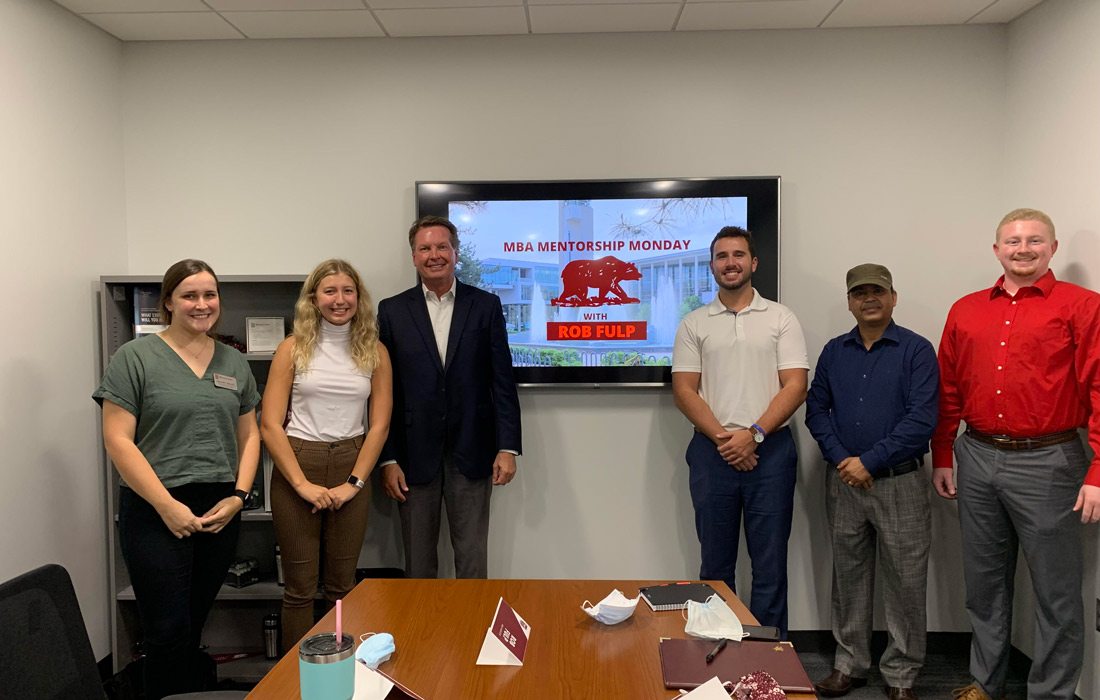 As Missouri State's executive in residence, Rob Fulp mentors advanced-level business students.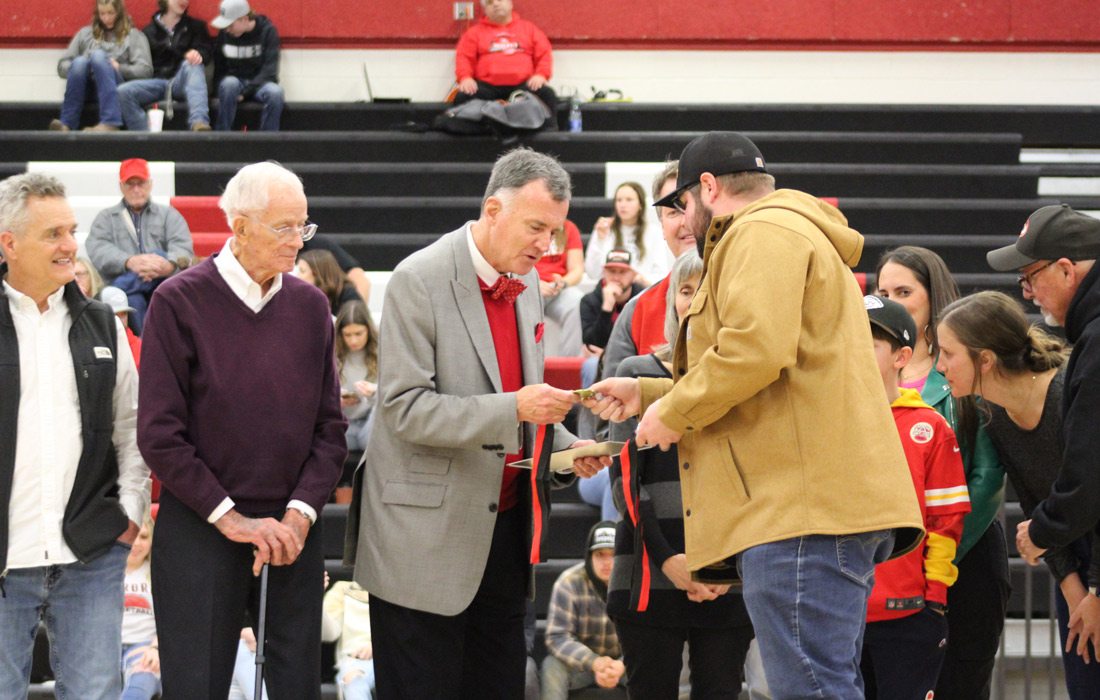 Photo courtesy McKenna Bradley/AHS Media
In February 2023, Brian Fogle was inducted into the Aurora Houn' Dawg Hall of Fame. Fogle, who holds the record for scoring the most points for the Houn' Dawgs in a single game, also earned the Legacy Award from the Aurora High School basketball program.
Photos courtesy Rob Fulp and Brian Fogle, McKenna Bradley/AHS Media
And when Brian and Renee Fogle got married in 1983 and Rob and Cindy Fulp got married in 1984—a year after meeting each other at the Fogles' wedding—they soon lived within walking distance in Springfield's University Heights neighborhood. Even their children—Andrew, Betsy and Ellen Fogle and Lauren, Robert and Jonathan Fulp—were close in age, playing together and often traveling with their fathers to Cardinals games in St. Louis. Now, as adults, their six children are still the best of friends, their dads say. 
Fogle and Fulp have supported each other during hard times, such as the deaths of Fogle's mother, Dorothy, in 1985, his father, Jerry, in 2011, and Rob's father, Gene, in 2012. Yet in more than 40 years, they and their families have shared too many good times to count—with their wives "rolling their eyes" at many an Aurora story, Fogle says.
They've also been there to celebrate each other's achievements. Fulp, who says he has always been proud to have a "first-row seat" for Fogle's honors, tells of surprising Fogle by driving his father to Springfield to watch his son receive the Springfield Area Chamber of Commerce's Springfieldian Award in 2010.
Once in town, with Fulp at his side, Jerry Fogle was interviewed by KY3. "He was talking about how proud he was of Brian, and then—it's so funny—he said, 'And I'm proud of Rob Fulp, too.'"
Like his late father, Fogle says he is equally proud of Fulp, not only for his achievements in banking but for his work with Missouri State business students today. "He bleeds maroon," Fogle says, adding that Fulp is known for taking time to counsel students about careers and encourage them to complete their degrees.
At this stage in life, both men say they're most interested in giving back to their community, much like the bankers they admired when they started their careers. "They worked together for the betterment of the community," Fogle says.
Whatever Fogle decides to do next, Fulp says, nothing could surprise him, because he knows him so well. Their friendship, Fulp says, is "such a big, important piece of my life."
Likewise, "I have the highest regard for Rob and what's best for him and his family," Fogle says. "And I think for us, it's an incredible shared history that we can go back to. You know, there's no friends like your childhood friends."