Spaces
Modern Society Opening Second Location
After six years in Springfield, the men's and women's boutique is expanding to Kansas City.
By Dayle Duggins
Nov 27 2017 at 1:07 p.m.
Modern Society opened its doors in September 2011 at the corner of Campbell Avenue and Walnut Street in downtown Springfield. After a move in 2015, the boutique now resides in Brentwood Center, offering shoppers exclusive brands, a variety of price points and the somewhat uncommon opportunity for men and women to shop together.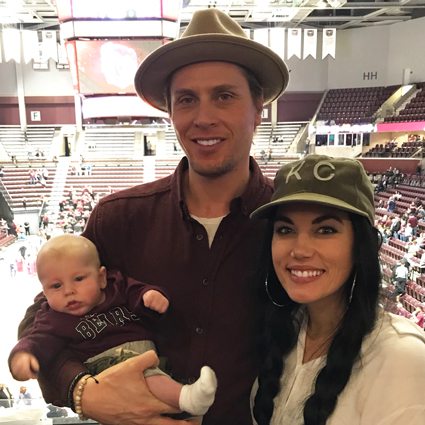 Six years of ownership passed quickly, and owners Andrea and Bryan Pena are now parents with another major endeavor ahead: opening a second Modern Society location in Leawood, Kansas. The business partners took to Instagram on Sunday, November 26, to announce that they had signed a lease in the Kansas City suburb. 
"We have a huge following in Kansas City," Andrea says. "A lot of our orders come from there, and Bryan's from there."
The boutique's second location will take over an old Clarks shoe store in Town Center Plaza, an upscale, open-air shopping area. Currently, the plan is to open in March 2018. Neighbors include Victoria's Secret, Madewell, Anthropologie and others. Selling space will increase by about 1,000 square feet, making room for more men's product and larger order quantities. Otherwise, Andrea says it "will be pretty much the same thing as far as brands."
Popular labels for women include Gentle Fawn, Moon River and Michael Lauren, while the men's side stocks Mizzen & Main, Life After Denim and Grayers.
For now, the Penas are busy remodeling the new shop and continuing business as usual in Springfield. "We're going with the flow to see how it all works," Andrea says. "For a while, it will definitely be a lot of back and forth, but we have no plans right now to move up there."
Keep an eye on Modern Society's Instagram for more updates.