Meet 417-land's Tech-xperts
Finalists for the Excellence in Technology Awards are tip-top techies including Mostly Serious, Tomo Drug Testing and others.
By Adrienne Donica
Jan 05 2017 at 6:04 a.m.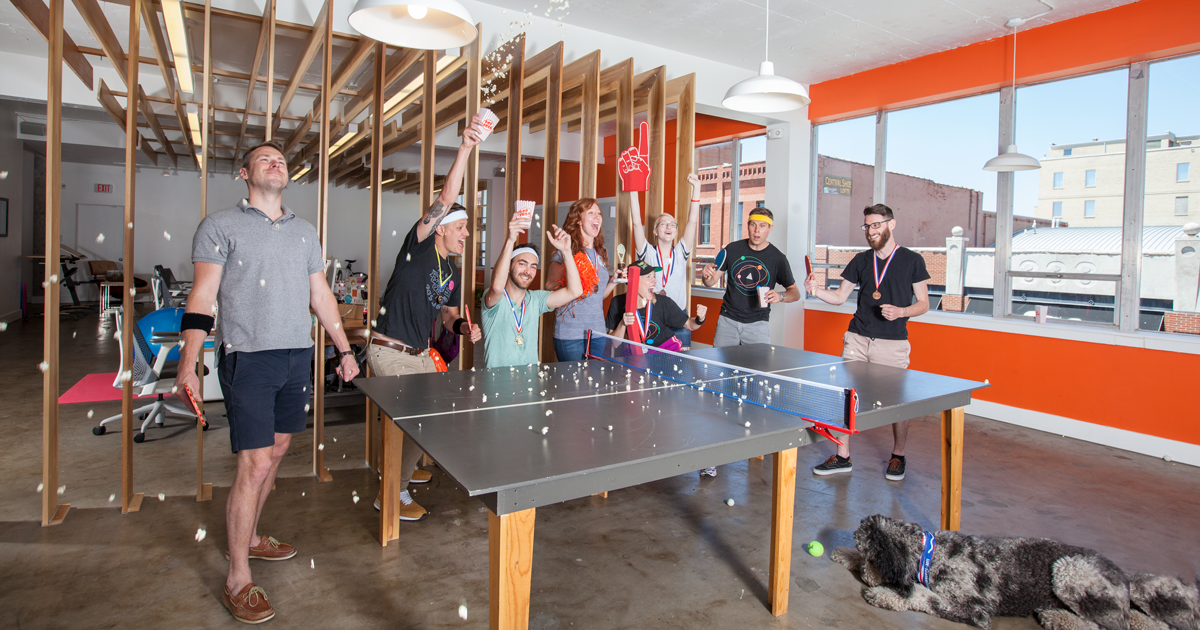 We all know the feeling. That lurch in your gut when your computer suddenly stops working and you can't remember the last time you saved. Or when you accidentally clicked that link in that email and now all your clients are getting spam from you. These are the times we can't thank our IT departments enough.
But reality, 417-land's technology experts do so much more than save the day when things go wrong. They protect us from outside attackers, create innovative softwares and technologies that make our jobs easier and even add that "wow" factor to our events. 
That's why Biz 417 created the Excellence in Technology Awards presented by the Association of Information Technology Professionals of the Ozarks. And the results are in… almost. Finalists for the awards have been selected by an outside five-person judging panel. We received more than 50 nominations for the 12 categories.
To find out who the winners are, get your ticket to Biz 417's Excellence in Technology Awards on March 2. Don't forget to subscribe to Biz 417 to read more about the winners in our March/April issue.
Corporate Award Finalists
Community Impact Award: Convoy of Hope, Mostly Serious, The eFactory
Most Innovative Startup Award: EmergencMe, Eagle Speak, Dynamic DNA Laboratories
Enterprise Technology Award: Murney Associates, Realtors; AOS; O'Reilly Auto Parts
Software Application Award: Eagle Speak, Tomo Drug Testing, PaperWise
IT Service Provider Award: AOS, DaZZee Integrations, SpringNet
G.E.M. (Government, Education and Medical) Award: Springfield Public Schools, City Utilities of Springfield, Mercy
Best Use of A/V Award: Convoy of Hope, Double Jump Media, 417 Magazine
Individual Award Finalists
IT Executive of the Year: Brad Ellingsworth, AOS; Jeff Morrissey, Missouri State University; Stephanie O'Connor, City Utilities of Springfield
Security Professional of the Year: Tim Smith, Killian Construction Co.; Shannon McMurtrey, Drury University; Abel Briano, MFN; Jacob McClanahan, City Utilities of Springfield
Rising Star: Heath Rust, Jack Henry & Associates; Kirk Simpson, Bates; Shaun Hall, Associated Electric Cooperative
Engineer of the Year: Arik Griesse, TSI Technology Solutions; Logan Swank, AOS; Jason Arend, Eagle Speak
Customer Experience Leader: Tyson Petty, Abacus Technology; Richard Reding, HCOMM Solutions; Jeff Morrissey, Missouri State University
Join us in celebrating the winners and all the finalists on March 2 at Biz 417's Excellence in Technology Awards at The Old Glass Place.
Editor's note: This article has been updated to change the name of IT service provider firm AOS.