6 Reasons to Attend Think Summit
Biz 417's Think Summit is January 13 at Springfield Art Museum. You'll learn a ton, network, eat, drink and even get a free subscription to Biz 417. Not convinced? Here's six more re
By Dayle Duggins
Jan 05 2017 at 4:09 a.m.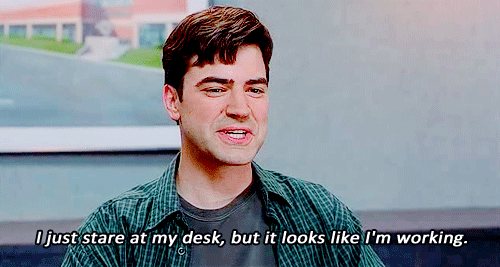 1. It's Freaky Friday.
Not only is Think Summit on a Friday, but Friday the 13th. In other words, you shouldn't be in the office. 
 
2. We're saying bye to the word "millennial."
The word is rotten, so we're talking about Generation Z instead. Born after 1997, marketing to Gen Z is a whole new ballgame. Kay Logsdon and Locke Hilderbrand of CultureWaves educate you on the group's strong buying power.
 
3. Jeff and Michelle Houghton will be there. 

Photo courtesy Jeff's mom's Facebook.
Springfield's Emmy-award-winning sweethearts are sure to inspire. They'll talk about turning your dream into your vocation and why you don't need to move away from Springfield to start your dream like they did with The Mystery Hour.
 
4. Food and booze.
We'll feed you breakfast, lunch, snacks and alcohol. Simply Delicious provides the food and Mother's Brewing Company provides the brewskis. We're basically taking you on a mind-opening, delicious date and you don't even have to stay out late.
 
5. You'll exercise, meditate and listen to music.
Get fit in four minutes with Siphiwe Baleka, the fitness guru of the trucking industry. Then, relax and listen to great music and stories with Patrick Mureithi—all while you're on the clock.
 
6. The lineup is stacked.

Louise Harrison of Liverpool Legends speaks about how she helped The Beatles become famous as George Harrison's sibling.
The smartest people in 417-land are presenting at Think Summit. No matter your level of expertise, we're confident that you'll learn something from our lineup of pros.