Culture
How To Succeed In Business Musical Still Succeeds
A classic musical still feels as relatable to young workers as it did during its debut in 1961.
By Ren Bishop Luebbering
Apr 27 2018 at 1:43 p.m.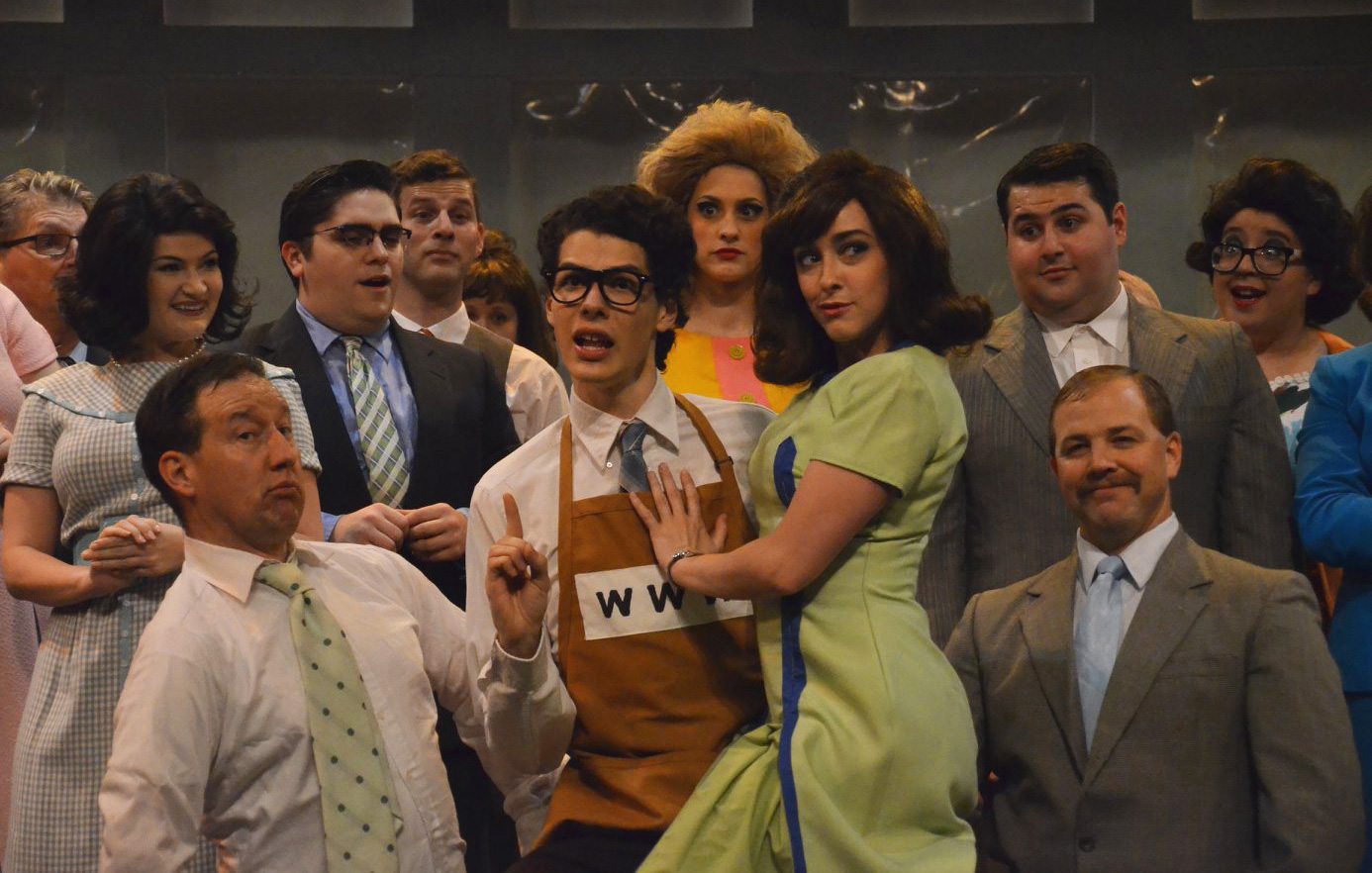 A young worker dreams of getting ahead. He's got big dreams, but no skills, so he exaggerates his credentials, gets promoted by getting in good with his boss and stumbles many, many times on his way up the corporate ladder.
The plot of How to Succeed in Business Without Really Trying feels as timely as it did when it debuted in 1961. That's why I'm so excited to see Springfield Little Theatre's modern take on J. Pierrepont Finch's misadventures in business and love.
"Dallas Maginn is the perfect Finch," says Sarah Foster, who plays a secretary in the show. "He was in Little Shop of Horrors and 9 to 5; and he's playing Finch as bold, egotistical. The show is hilarious, and I can't wait to see how people react to it."
When the show debuted in 1961, it received seven Tony awards and the 1962 Pulitzer Prize for Drama. In the more than 50 years since, Finch's journey through the depths of corporate culture with only a self-help book to guide him still resonates with audiences. The show has been performed thousands of times on Broadway, with Matthew Broderick and Daniel Radcliffe both climbing from window washer to chairman of the board as Finch.
But in the age of remote work and start-ups, the satirical musical's songs "Brotherhood of Man" and "The Company Way" feel even more delightfully ironic. Combine that with awkward office parties, desperate coffee breaks, backstabbing coworkers and workplace romances, and art imitates life even more in this silly and sharp production.
Celebrate opening night of How To Succeed with a How to Succeed in Business networking event on May 4 from 5:30–7 p.m. in the Hotel Vandivort library. Get discounted drink and appetizers from The Order with your ticket stub, and take a #hotelvandivortselfie. Biz 417 is sponsoring this happiest hour.
How to Succeed in Business without Really Trying
See Springfield Little Theatre's musical comedy at the historic Landers Theatre May 4–20. Enter to win tickets here. Use promo code HTS30 to save 30% on a ticket.