Strategy
Dynamic DNA Laboratories Now a Testing Center for COVID-19
Starting this week, Dynamic DNA Laboratories will be a testing center for COVID-19. The small business is partnering with other 417 healthcare providers to produce results on a 24-hour turnaround time.
By Jenna deJong
Mar 30 2020 at 3:52 p.m.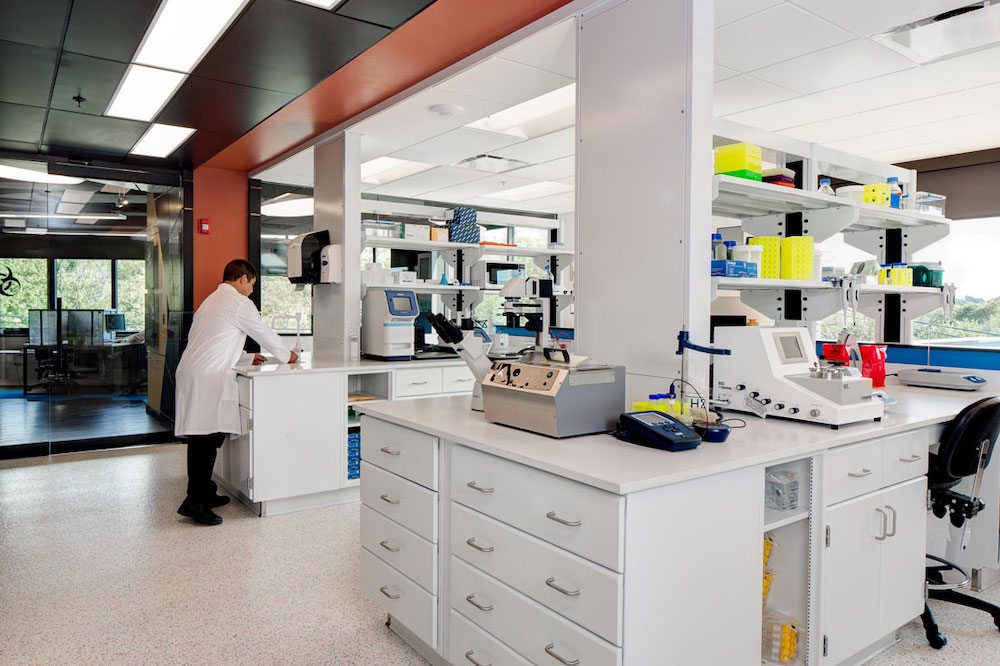 Editor's note: This blog has been updated on 04/28/2020 to include new information.

Beginning this Wednesday, Dynamic DNA Laboratories in Springfield, MO is partnering with local health institutions and will begin testing for SARS-CoV-2, the virus that causes COVID-19. The lab, founded by CEO Austin O'Reilly and located in Farmers Park, is officially closed to walk-in clients and will receive tests from partnering health institutions. According to O'Reilly, the lab is planning to implement a daily cutoff time for samples to guarantee a 24-hour turnaround time. 
The lab is partnering with Mercy, Ozark Valley Medical, Command Family Medicine, Equality Healthcare, Lakeland Behavioral Health System, Merrill Steel Family Clinic and other area hospitals, and is in collaboration with the Springfield-Greene County Health Department. Dynamic DNA received funding through the Missouri Foundation of Health for the test validation, which was successfully completed internally at Dynamic DNA. Eventually, Dynamic DNA and its team wants to partner with other health centers as more supplies become available. Before that happens, the lab's primary focus is testing the samples and getting the results back as quickly as possible in as little time possible.

The facility will not be collecting samples from patients in the laboratory, but via sample collection sites and hospitals. Patients who visit health centers can get tested for $100 per test, and those samples will be sent to Dynamic DNA. Then Dynamic DNA will send the results back to the health institutions as well as the Missouri Department of Health. 
"We want to utilize our equipment and expertise to help, because we can. It's our duty to step up, help identify positive cases and reduce further spread. We can provide this service very quickly, and at high capacity," O'Reilly says. As of April 28, 2020, Dynamic DNA has acquired 5,000 more COVID-19 test kits to distribute to healthcare providers in addition to the initial 4,000.