Cooper Tennis Complex outmatches the competition
Home to the Springfield Lasers named one of the best in the nation
By Adrienne Donica
Jul 14 2016 at 3:37 a.m.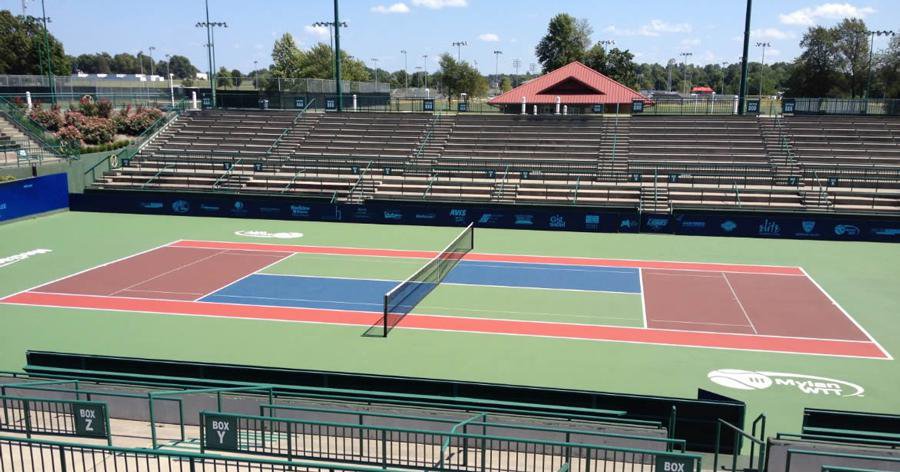 Cooper Tennis Complex—home to the Springfield Lasers and several teams at the high school and college levels—received a 2016 Outstanding Tennis Facility Award by the United States Tennis Association. The complex, which previously won the award in 2000, is among 11 other facilities across the nation that were honored by the USTA this year.
The venue opened in 1994 and underwent a large expansion in 2006. Today, Cooper Tennis Complex has a total of 29 indoor and outdoor courts, including Mediacom Tennis Stadium with 2,500 seats. A full-service pro shop, locker rooms, a fitness room and a conference room round out the facility, which is operated by the Springfield-Greene County Park Board.
Judges considered overall design as well as quality and availability of amenities among other qualities. To be eligible, complexes were required to offer USTA and public programs designed to promote the sport.
"Great tennis facilities like Cooper Tennis Complex help us grow the game at the grassroots level, and we are proud to recognize them for the ongoing impact on the sport of tennis," said Kurt Kamperman, USTA Chief Executive of Community Tennis, in a press release. "The Cooper Tennis Complex has embraced many of our tennis initiatives and kept the sport at the forefront of its community each year."
The Springfield Lasers begin play on July 31. See the schedule and get tickets here.