Culture
Coast to Coast on Two Wheels
Ron and Nancy Bogart made themselves a lofty goal to bicycle in all 50 states while they're in their 50s.
by Jo Jolliff
Nov 01 2023 at 8 a.m.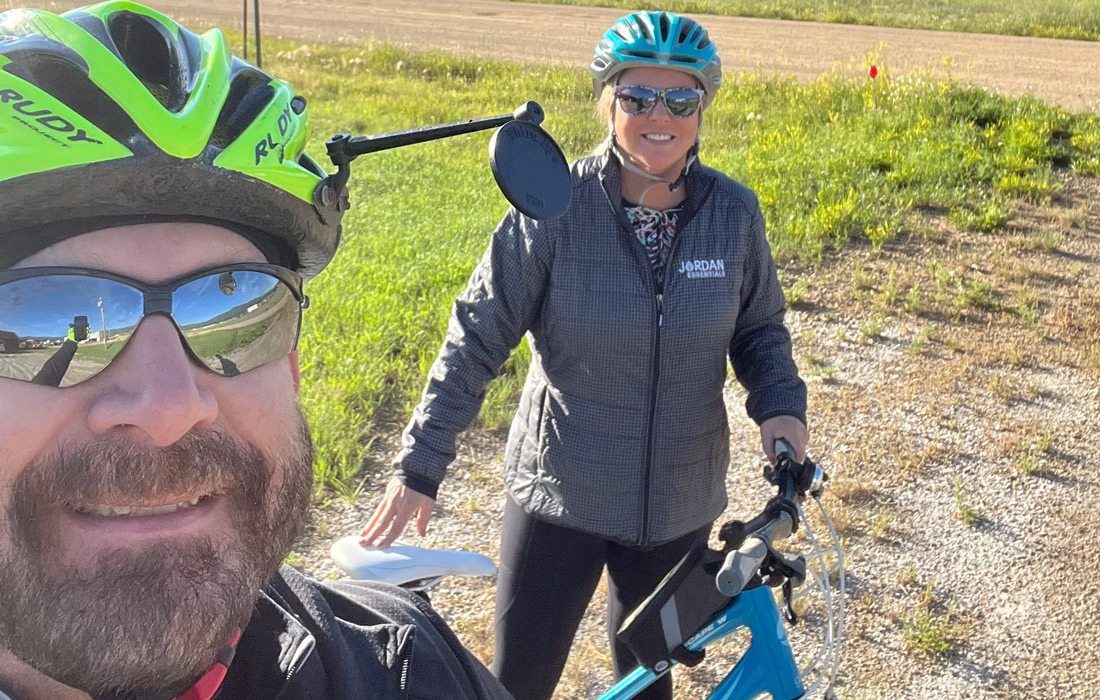 Both CEO's of their own business, Ron and Nancy Bogart are the definition of a 417-land power couple—Ron, the owner of Gold Mechanical and Nancy, the owner of Jordan Essentials. While most of their time is devoted to growing their businesses, the pair has also made time for a lofty goal; to bicycle in all 50 states while they're in their 50s.
If this goal wasn't already difficult enough, they also created ground rules; for each state to count towards their goal they must ride at least five miles inside the state and they must be together, no dividing and conquering. While it may sound unattainable, they have somehow already managed to complete 26 states in the last 5 years, putting them over halfway to their goal.
In each state the Bogarts take a picture and notes to include in their photo book, but nothing fully captures the myriad of memories they have made together. From a woman in her 80s repeatedly lapping them on a rail trail in North Carolina and getting hit by another biker in Myrtle Beach to spotting a herd of Buffalo in Kansas and riding through a rare ice storm in Mississippi, they've seen it all. "There's a story for every state," the Bogarts agree.
Along with their memories, the Bogarts have also been surprised by how many connections they've made in their journey. Between having consultants for Jordan Essentials in all 50 states, along with other business connections and friends, they've reached out to connections for advice on the best trails, time of year to ride, where to rent bikes and now have a collection of cheerleaders all across the country urging them on. "Good friends and padded shorts will help us get to our goal," Nancy jokes. Because of the connections they've made, they've also been able to accomplish everything from business work to spending time at breweries with friends during their time on the road.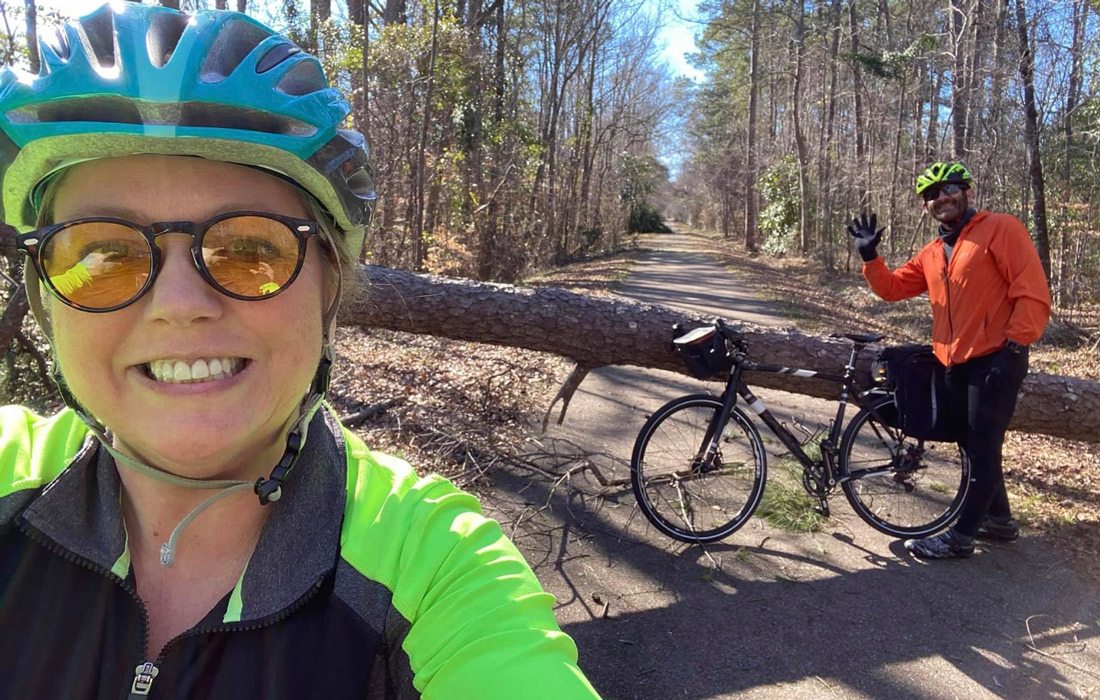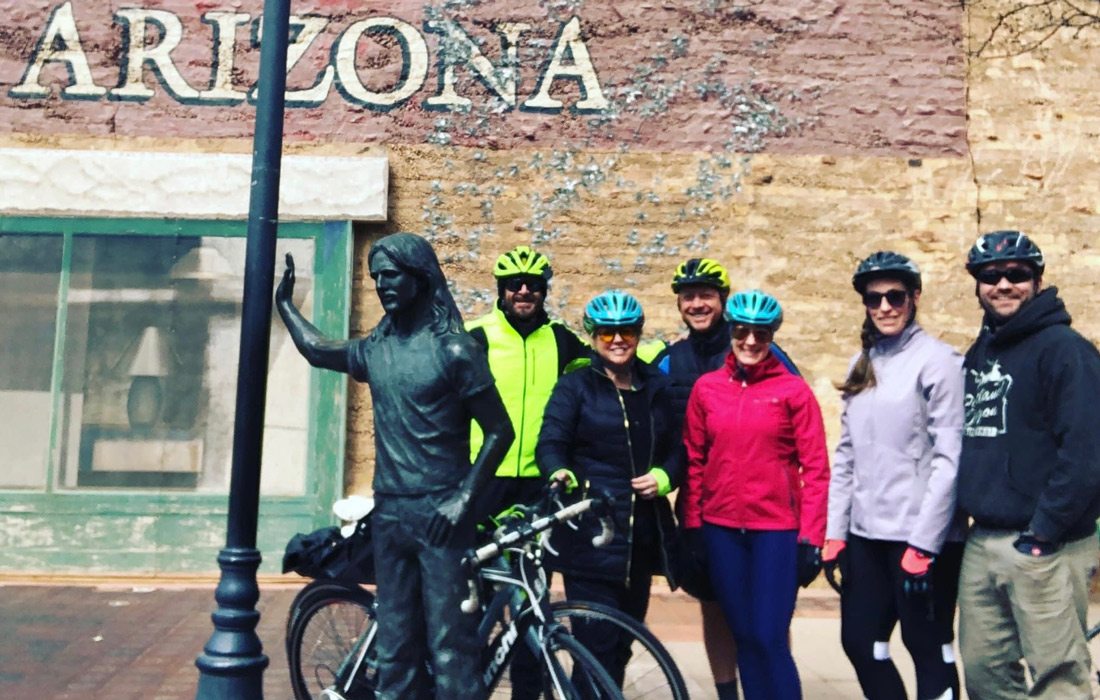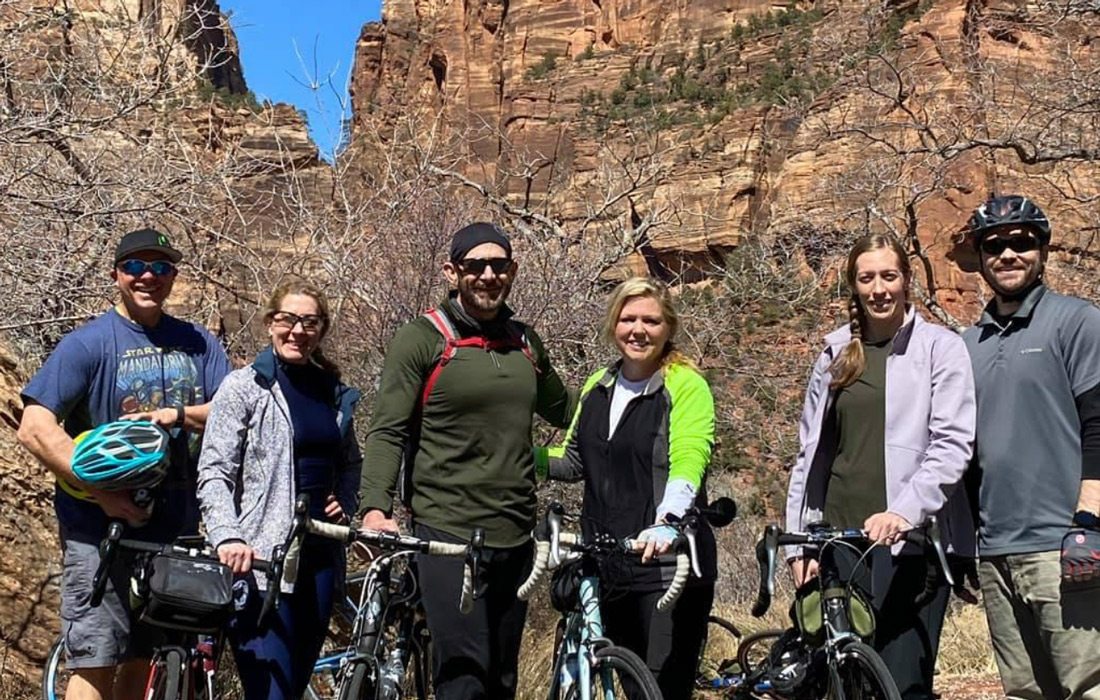 Photos courtesy Ron and Nancy Bogart
But ultimately, the best thing to come out of their goal thus far has been the reset from their work and everyday lives. "You can't hold a cell phone with your handlebars, and that's been really good for us because when you're on your bike, you need to focus," says Nancy. "You need to focus on your body's balance, on the environment, talking to each other, stopping at a little winery on the way and you can't cheat that. You can't cheat that time together." Watching them work to achieve their goal has inspired many others to create goals of their own, like walking in all 50 states or simply being able to visit them all together. Seeing each state, and even just the journey to get there since they roadtrip with their bikes to the majority of their destinations has been one of the Bogart's favorite aspects of their goal so far. "The windshield time has been a higher benefit than we expected," says Nancy. "We thought that was just the means to the end, to get there and do the riding but our talks and books we've listened to together on the way have been an unexpected benefit we didn't see coming." Looking ahead, they have many plans in place to knock out the remaining 24 states, including a 30-day sabbatical to knock out most of the states in the Northeast during the fall. Regardless of what others goals may look like, the Bogarts encourage other couples to set them. "I think that if people will find their own goals, they'll find it gives you something to really focus on together in your relationship," says Nancy.