What We Learned: June B-School
If your HR department wasn't already aware, recruitment never sleeps. Our B-School panelists dropped wisdom on how to handle that reality, tips on making key partnerships and more.
By Dayle Duggins
Jun 09 2017 at 4:50 a.m.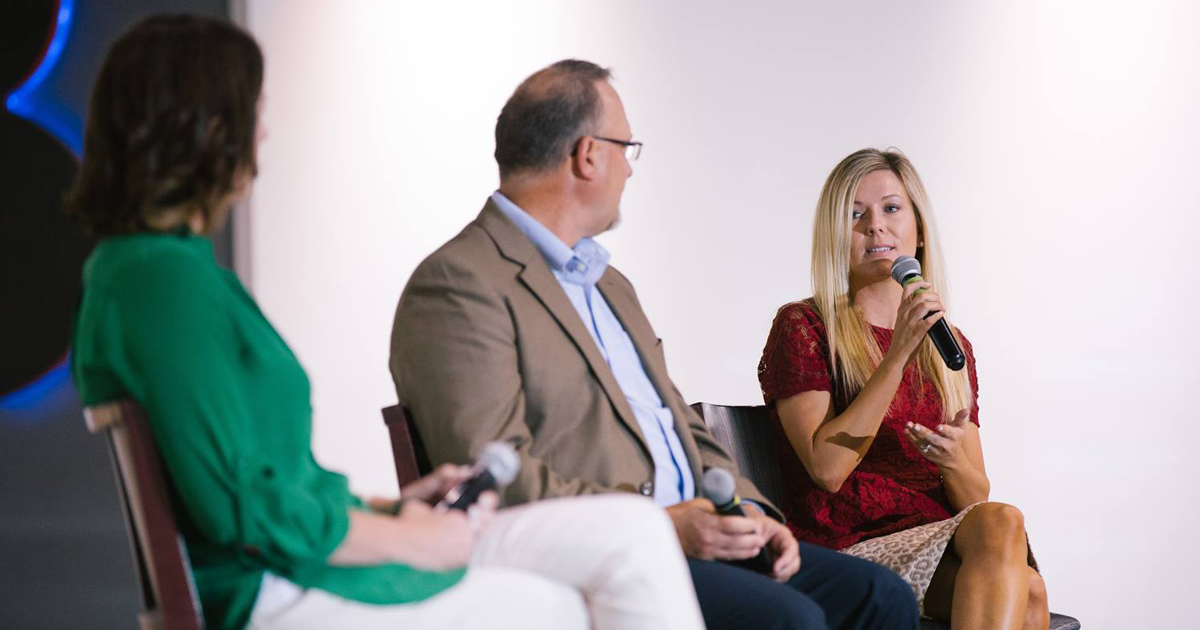 Determined to better understand southwest Missouri's workforce development challenges and potential solutions, 125 people attended Biz 417's B-School presented by Elite Mercedes on June 8. After breakfast and networking, panelists featured in our Workforce Development issue discussed creative solutions to attracting and retaining talented employees. 
Panelists include Celeste Cramer, system director of recruitment and retention at CoxHealth; Amanda J. Kastler, a partner at Elliott, Robinson & Company LLP; and Scot Scobee, Springfield ReManufacturing Corp.'s human resource director. Here's what we learned.
 
Recruitment never sleeps.
"Recruiting is a year round, continuous activity," Kastler said. "Never stop recruiting and having conversations." Cramer agreed, noting that her team is constantly looking for trends five to ten years out. Even elementary school students are potential recruits for SRC. When they come to tour the factory, Scobee makes sure they learn what remanufacturing is and how it works, which could potentially spark a young learner's dream to remanufacture transportation products.
 
Get creative with your partnerships.
Making connections doesn't end with personal connections when it comes to developing your workforce. Linking up with educational institutions and community organizations has been key to all of the panelists' success. 
SRC and Ozarks Technical Community College worked together to create an industrial tech degree to fill vital jobs. Scobee said this has been a critical connection for the company, helping create a pipeline of talent.
CoxHealth also works closely with OTC and the Missouri Career Center, while Elliott, Robinson & Company LLP relies heavily on local universities to recruit employees.
Greater Ozarks Centers for Advanced Professional Studies (GO CAPS) also got several shoutouts as a great resource for companies who want to let high school juniors and seniors test drive future career options. 
 
You don't need a huge HR department to be successful.
There are only two HR people at Springfield ReManufacturing Company. But it works out because 75 percent of hires are referrals. Because of this, Scobee makes sure the referral bonuses are worthwhile for current employees. This year, Scobee will be paying one employee $1,600, which is a good hunk of money but much smaller than what they'd spend on another recruitment strategy. 

"The best recruiter I have is someone who already works for me," Kastler said in agreement.
 
CoxHealth receives an ungodly number of applications each year.
Fun fact: In 2016, the healthcare giant received 45,000 applications. They want even more in 2017, so they're aiming to simplify the application process easier with LinkedIn and other tactics including shaking up their interview process. Major props to their HR team for fielding that stampede of resumes.

See more photos from the event here. The next B-School is August 10 featuring Biz 417's 10 For the Next 10.