Leadership
Logan Aguirre's 5 Takeaways from the Chamber's Community Leadership Visit
This year, the Springfield Area Chamber of Commerce held its annual Community Leadership Visit in Springfield itself. Here are five takeaways from 417 Magazine publisher and Chamber Chairman Logan Aguirre.
by Logan Aguirre
Sep 23 2021 at 1 p.m.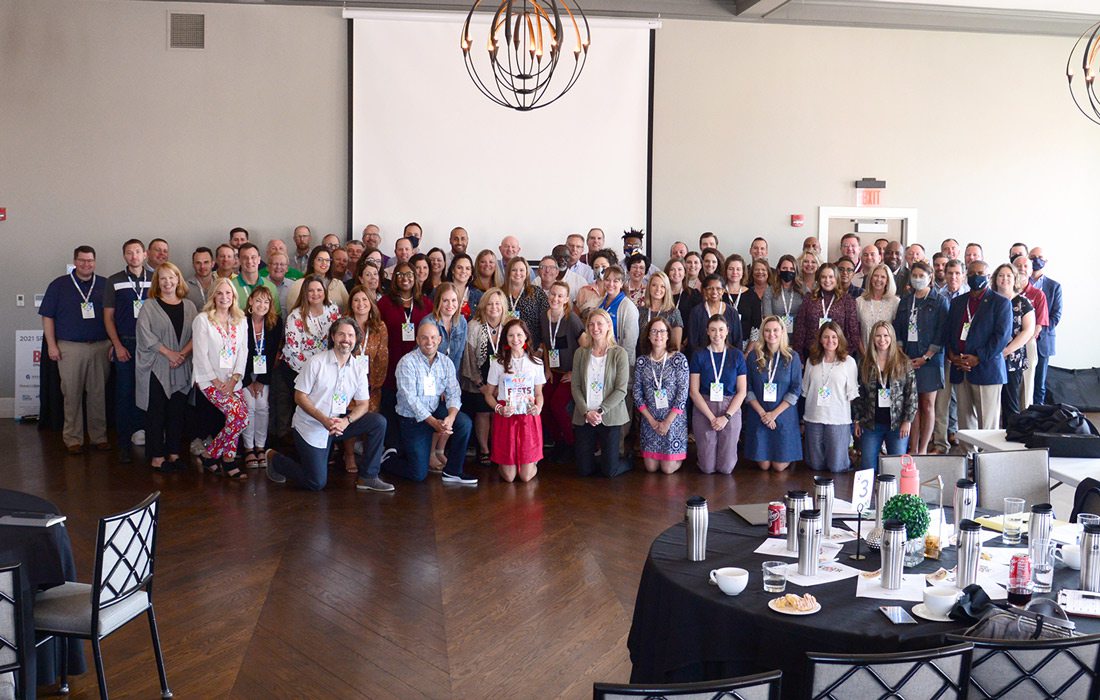 Last week, I attended the Community Leadership Visit, which is organized annually by the Springfield Area Chamber of Commerce. For 25+ years the Chamber has created opportunities for community leaders to visit another community that is similar to ours but with a few key initiatives that could inspire us locally for items we know we want to tackle here at home. This year was a little different; I, along with 88 local leaders, took a trip to our very own Springfield, Missouri. With my role as publisher of magazines that celebrate why this is the best place to live, work and play and my role as Chairman of the Chamber board this year, I couldn't wait to explore our own backyard.
We began the trip reflecting on all the strides and improvements to our community over the last 10+ years in economic development, infrastructure and transportation, health care, higher education, K-12, talent and workforce development, neighborhood revitalization and identity, regional assets, arts and culture, parks and trails and community development.
The population of our metro area has grown by nearly 9% in the last decade, making us the fastest growing metro area in the state of Missouri. How do we keep that momentum going, build upon it and attract more people? We know that places attract people and people attract jobs. What do we need to do to continue to be a place of choice?
Through my lens as a mom, community volunteer, publisher, business owner and Chamber Chairman, here are my top 5 takeaways. (Since this can't begin to cover everything we experienced, keep an eye out for the Chamber's report. When it comes out, it will be much more comprehensive.)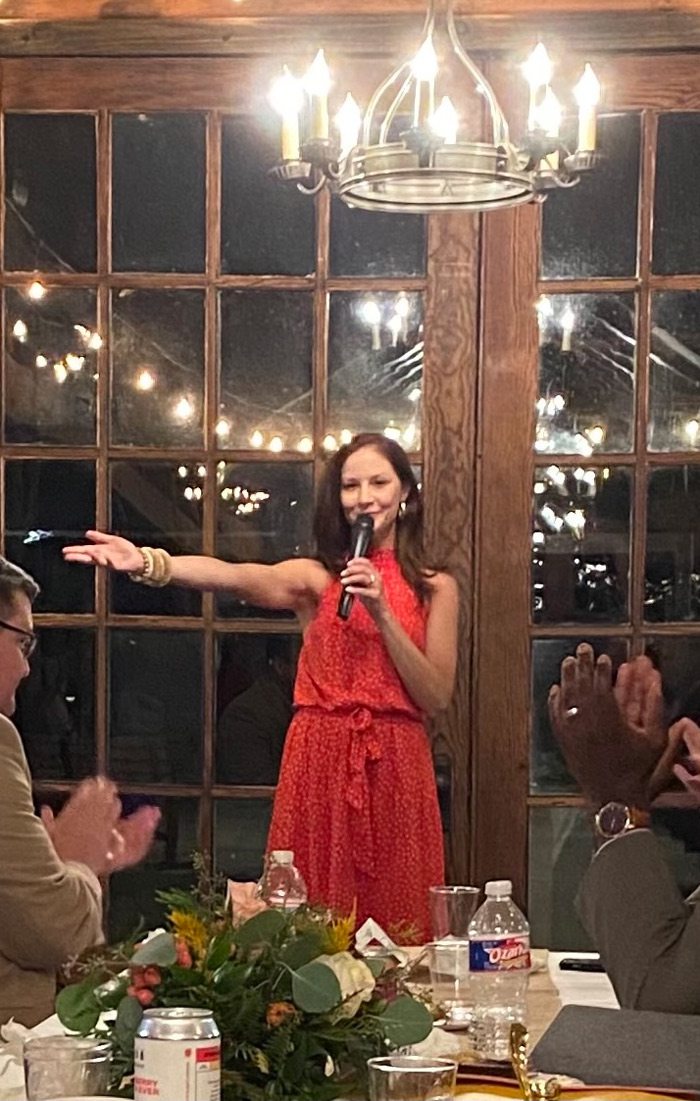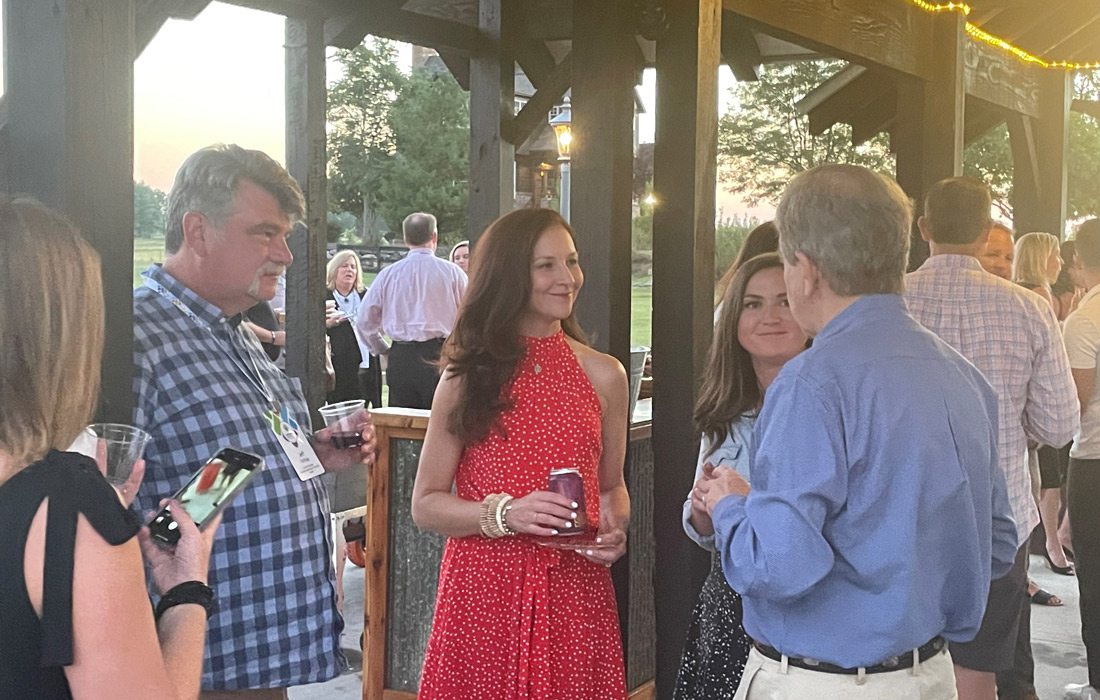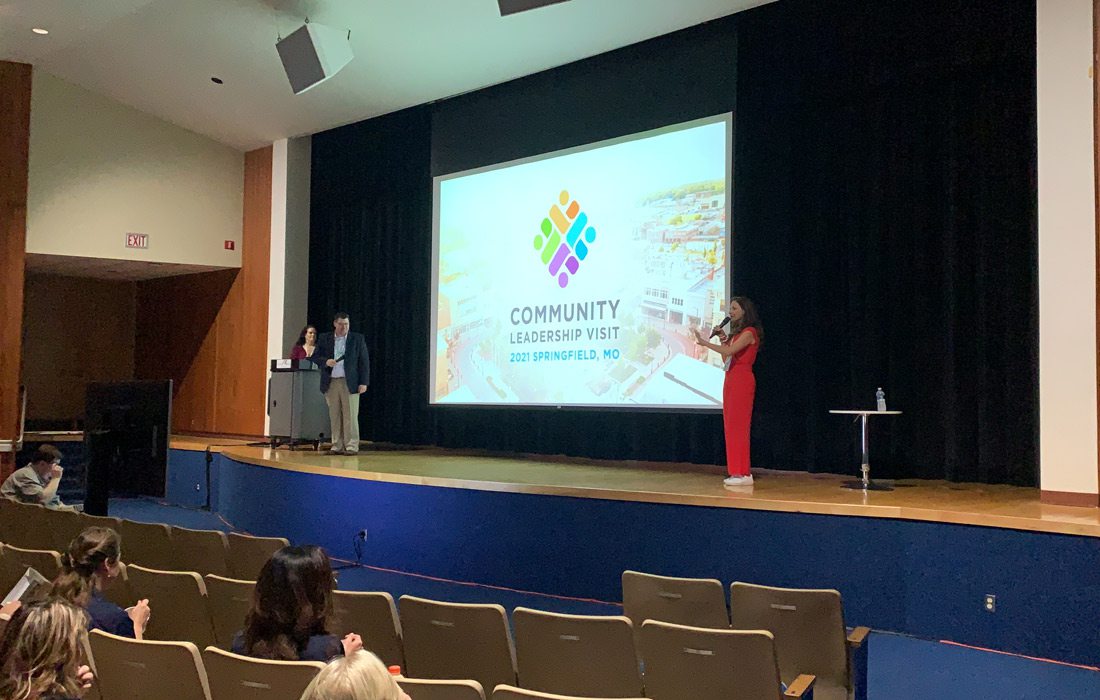 1. Think Regionally
"Once we synergize around regionalism, we can do anything."—David Cameron, City Administrator for the City of Republic.

We need to think more regionally than locally. When you zoom out and see Springfield as the regional hub surrounded by Branson, Nixa, Republic, Ozark, Willard and Rogersville, you see a total package. When we focus regionally, we can give a full picture of what we have to offer. Working together can help us advocate for funding on a broader level, help us market our region as a tourism and outdoor paradise, attract businesses that are looking for land to develop and a high quality of life for their employees, and more.
2. Workforce Training
The war over talent is not going away anytime soon. Growing our workforce begins with education and training those in our educational systems right now. Springfield Public Schools and OTC have partnerships in place—with more in the process of being developed—to create a pipeline for students who want to enter the workforce immediately. With OTC's Plaster Center for Advanced Manufacturing (CAM), more state-of-the-art training will be available for businesses who need to "skill up" current employees as well as OTC students who are training for their future careers. CAM is already helping us attract businesses who see that we will have a future workforce trained up and ready for them. Creating pathways to employment for our underemployed is critical, too.
3. Identity Crisis
This is my third Community Leadership Visit (I attended trips to Chattanooga, TN and Lexington, KY), and the recurring theme revolves around our lack of cohesive identity, tagline or phrase that captures who we are and what our area is all about. I personally like "Gateway to the Ozarks," so I'll throw it out there and see if it gets any traction. The Ozarks are already well known as a beautiful part of the country, full of opportunity to get outside through our abundant access to natural resources like lakes, rivers and trails. We are the world headquarters for Bass Pro Shops—outdoors everywhere! And whether you take I-44, 65, 60 or 13 to get to the Ozarks region, you have to go through Springfield first! Also, it ties into St. Louis being the Gateway to the West. Thoughts? What I do know is I'm tired of talking about it and ready for action.
4. Support our Next Gen Entrepreneurs
Look all around: 417-land is made up of incredible entrepreneurs, from as big as the Morris, Darr and O'Reilly families to Andy's Frozen Custard or hundreds of smaller family businesses like mine. Jeff Houghton said it best, "the entrepreneurial spirit courses through the veins of Springfield." Our visit to the eFactory gave us an inside peek to the abundance of resources they provide for startups. We heard from three local startups who could live anywhere to start their business but they are choosing to do it here because of the intangibles you get from living in a city our size. What do we need more of? Angel investors to help them stay here as they grow and require more capital. They need to see our business community invested in their success.
5. Bold Leadership Goes Both Ways
You spend five minutes with David Cameron, City Administrator for the City of Republic, and you can't help but want to figure out how to do business in Republic. His vision, strategy and leadership are transformative, and it starts with the culture he has built with his staff. When you have strong leaders who set a vision and put in the hard work to see it through, you have to have a community of leaders there to support them when things get messy or complicated. I used an analogy of trying mountain biking for the first time on this trip, thanks to 37 North Expeditions. When I only focused on the rocks and stumps right in front of me, it was terrifying and I was so afraid I was going to spin out. But when I kept my pedals level over those areas and looked out ahead I was much more steady and confident. The trees, those were the non-negotiables. We need bold leaders that can tell trees from rocks and a whole community of supporters behind them who have their back when things get bumpy and who understand signal vs. noise.
I walked away loving this place even more and inspired to be at the table to help build the next ten years. We spend a lot of time envying what they have created in northwest Arkansas. The fun part about being here is we get to help create the city of our future and tackle challenges and opportunities together. We are just getting started.