Women Who Mean Business
Carrie Richardson is a Woman Who Means Business
As executive director of Leadership Springfield, Carrie Richardson has implemented The Great Game of Business and set the nonprofit organization up to be fully sustainable while still growing at the same time.
By Jenna deJong | Art Direction by Danielle Giarratano | Photography by Brandon Alms
Mar 2021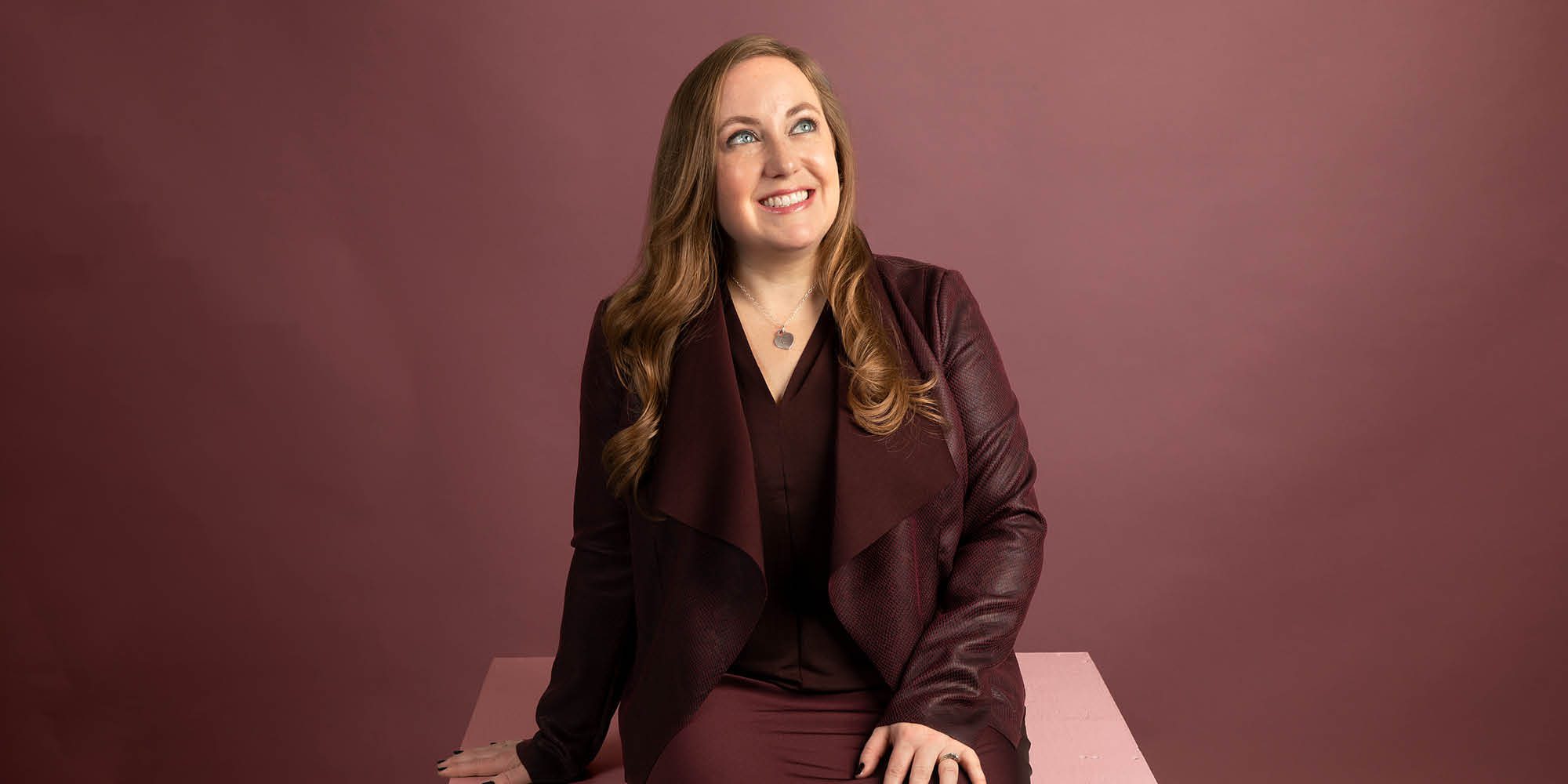 Carrie Richardson is a 4'11" powerhouse who is ready to make an impact the moment she wakes up. She considers herself a "yes" woman who always takes advantage of whatever opportunities are thrown at her, yet in the last few years she's worked hard to hone her focus on the most important tasks at hand. This is just one of the things that has driven her success, along with owning her work, staying positive in the midst of challenges and learning to trust herself despite mistakes and setbacks. These attributes combined are what led her to become executive director of Leadership Springfield, a small nonprofit whose programming encourages leadership development and connects executives in the region. But to understand Richardson fully, it requires a visit to 2018 when she made a pivotal decision in her career: She had to choose between taking a larger leadership role in a corporate setting in northwest Arkansas or staying in Springfield and beginning a new venture. 


During that year, Richardson was working at what has since become Ozarks Community Hospital as its chief operating officer. She'd been with the organization for nearly 12 years and was groomed to take the next step—moving to northwest Arkansas to work from the organization's new operational headquarters. "I grew with the organization into health care administration, eventually becoming chief operating officer of the tri-state rural health system, traveling between Missouri, Arkansas and Oklahoma every week and working with the executive leadership team, overseeing marketing and communications, government relations, operations and working collaboratively with the CEO on growing the business," she says. As the organization grew, her time in Springfield shrank, and she decided that in a few years, she'd begin setting her sights on a new opportunity. 
"Business experience is invaluable in running nonprofits, and the industry needs more amazing professionals from all industries with a passion for the nonprofit mission."
— Carrie Richardson
That opportunity came knocking days later. As a Leadership Springfield alumna herself, Richardson learned about the organization's open position. After five rounds of interviews, Richardson became Leadership Springfield's executive director in 2018. At that time, the organization was in a transition stage as it moved from being an affiliate of the Springfield Area Chamber of Commerce to being a fully self-sufficient, operationally independent nonprofit. "Leadership Springfield was very much like a 35-year-old startup, and I was uniquely suited to apply my business skills and nonprofit passion to the opportunity," Richardson says. Using the experience she harnessed in her early years from interning with The Great Game of Business and writing grants for the Developmental Center of the Ozarks, Richardson didn't waste any time growing the organization. In the few years she's been at the helm, Richardson has worked with the organization's board to implement The Great Game of Business and helped Leadership Springfield become a fully sustainable organization. Prior to this, the organization was subsidized by almost $100,000 per year in expenses from the Springfield Area Chamber of Commerce. During this time, she also increased scholarships for Leadership Springfield's two signature classes. Throughout it all, she's been earning her master's degree in nonprofit and civic leadership from Drury University, which she was awarded in December of last year. 

So where is Leadership Springfield headed next? Richardson is zeroed in on streamlining operations by making sure all systems, processes and procedures are efficient and outlined for the long term. She'd also like to network with other nonprofit leaders and spread the word about The Great Game of Business. A dream of hers is to see other business executives take the leap and lead nonprofits into the future. "Business experience is invaluable in running nonprofits, and the industry needs more amazing professionals from all industries with a passion for the nonprofit mission," she says.  
As an accomplished leader who isn't shy of making the right decision for herself, both personally and professionally, Richardson's word of advice to other women is to make time for themselves. "I feel that women face unnecessary pressure to find this elusive goal of balance—to be all the things at all the times to all the people, wear every hat perfectly and juggle it all with a smile on our face," Richardson says. So what did she do to fight this stigma? She read a book called Margin by Dr. Richard Swenson, a read she says changed her life. "The basic premise of this text is that 'margin is the space between our load and our limits,'" Richardson says. "If I have more commitments than I have capacity there is a problem. I have no margin. I have no space in my life for contingencies or unanticipated situations, no gap for rest and breath. I found myself with no margin, and it affected my kids, my marriage, my friendships, my health and my life. I realized that no one could give me more margin. I had to carve it out, and that meant saying 'no' sometimes."    

2021 VISION
Keeping her team engaged, preserving and growing the quality and excellence of Leadership Springfield's programs, and meeting the team's Great Game critical numbers.
FAVORITE THING TO DO IN SOUTHWEST MISSOURI
Biking South Creek Greenway with her family.
FAVORITE ITEM ON HER DESK/IN HER OFFICE

The collection of cards and notes she's collected from mentors and colleagues over the years.
HER WORK STYLE

An early riser who has an affinity for lists.