Best Places to Work
2. Paddio
At Paddio, employees understand the importance of owning their values. The result? A mission that includes enhancing life every day, delivering results—and having fun.
by Jennifer Johnmeyer
Sep 2022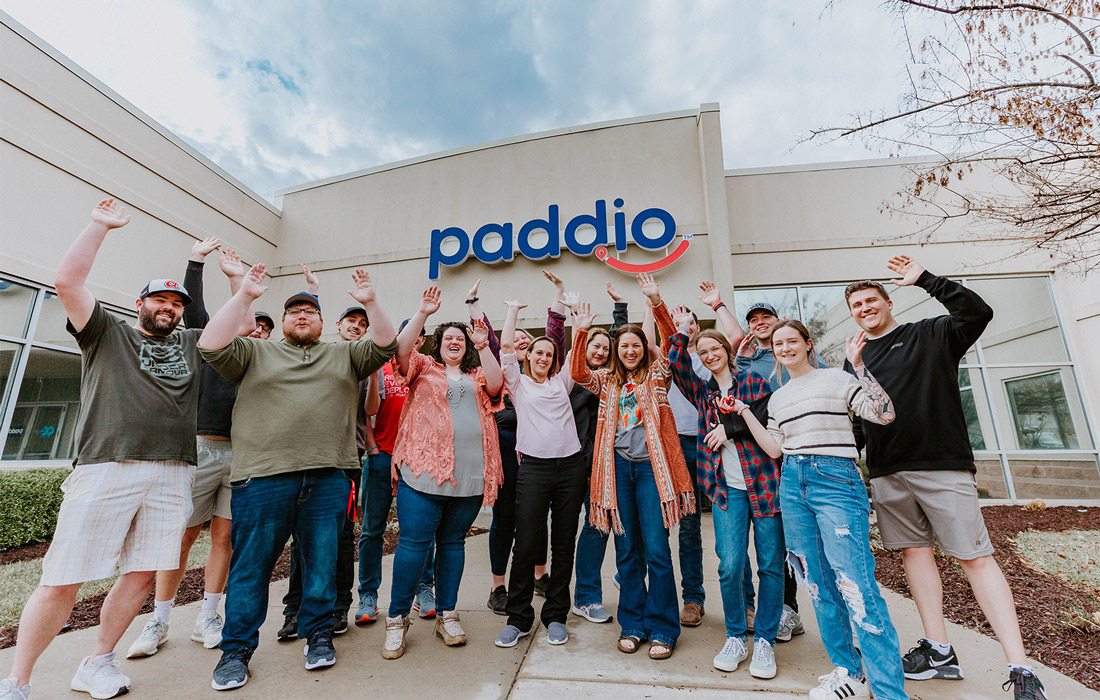 Paddio, a mortgage lending company that's new to the list this year, focuses on culture in unique ways. Paddio celebrates its employees while also embracing the community in which its employees work.
"We want to enhance lives every day, deliver results with integrity, and have fun," says Director of Production Ryan Kluttz. "That allows us to ask, 'What's the best way to enhance lives in Springfield?'"
This personalized approach allows Paddio's team to run with their creativity—both within and outside the workplace. The results are employees who enjoy their  work and enjoy each other, which leads to deeper, more dynamic connections to company culture. Paddio also employs a culture specialist, who works with human resources to focus on employee values, but Kluttz says that the work goes far beyond one job title. 
BEST PLACES TO WORK PRESENTED BY
"The most impactful ideas are organic," he says. "We all have to own it."
This ownership mindset led to a five-week project that included developing small groups and focusing on individual values. Employees then explored how these values were best applied, both in- and outside the workplace, and then researched ways to slow down and foster a broader focus and deeper appreciation for life in general. "We try to be intentional about living out our values," he says.
As a result of this intentionality, Paddio offers a variety of hobby groups that meet up to participate in activities of their choosing—from disc golf to book clubs. If group members feel like staying in, they can utilize Paddio's in-house putting greens or ping-pong tables. A golf simulator and yoga studio are also in development.
"We just want to keep providing more resources for our employees and make sure they have everything they need for their health and well-being," Kluttz says. "There are so many ingredients to this recipe of dynamic culture."