Style
Tom Carver's Classic Style
Tom Carver has been practicing law for almost 50 years. In that time he's honed a classic, professional look he sticks with to this day.
by Jamie Thomas
May 2021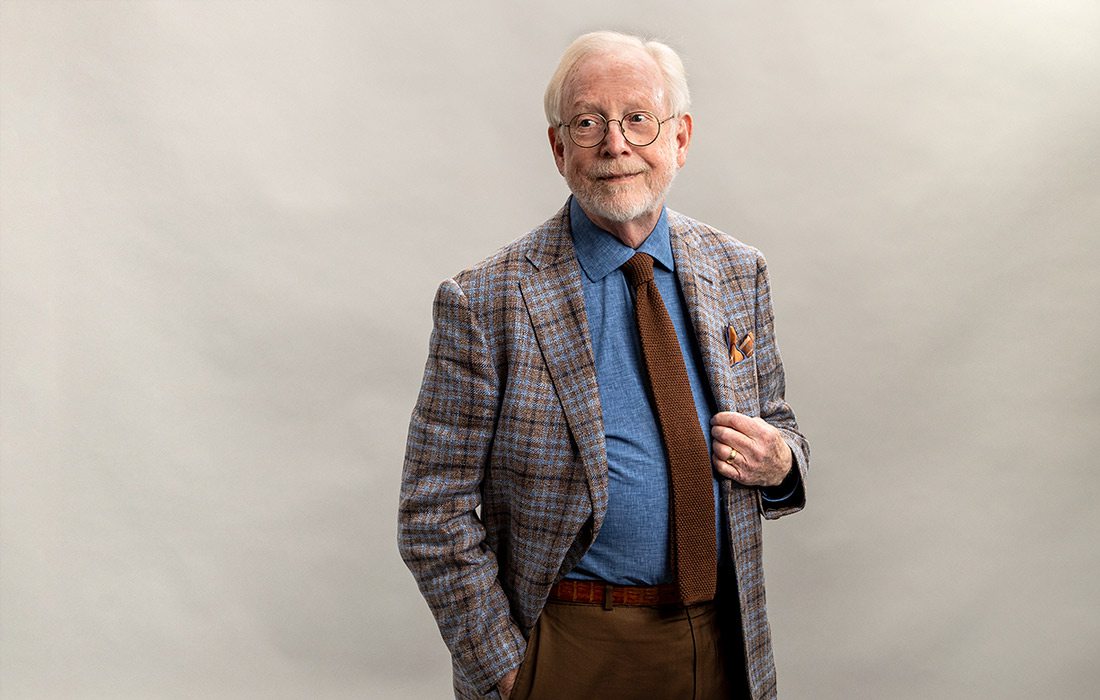 "People don't wear suits like they used to," says Tom Carver, attorney at law and partner at Carver, Cantin, Mynarich, LLC. "It's a lot more sport coats and trousers rather than a complete suit. That may not seem like a big thing, but it's definitely a change from when I first started practicing law when literally everyone was wearing a suit."
Carver's history in law goes back further than just his own career. His father was a practicing lawyer and, later in his life, a circuit court judge. "I've been around the legal system my whole life." With his father's influence and his own extensive experience—political science at the University of Arkansas, law school in Kansas City and a stint in the Missouri House of Representatives from 1976 to 1980— Carver found an affinity for a timeless style.
"My father wore a tie and a suit every day of his life," Carver says. "Even after he retired and had some failing health, he would wear a tie with his coveralls. It was just the way he grew up. I suppose I picked up on some of that, although I don't wear coveralls."
From his own experience, Carver has learned that presentation is vital in practicing law. "I personally think that when you wear a tie and a shirt, you're putting your image out there, and people respond to that," he says.
"People are looking for somebody who knows what they're doing, and that's what I try to present."
Read more from Tom Carver and our other winners of 417 Magazine's Best Dressed 2021.