Style
Rita Baron's Style Follows a Less is More Approach
Rita Baron prefers a simple, polished look for her job as principal of Baron Design & Associates. She likes to look professional while feeling comfortable and confident and gets her fashion inspiration from her travels.
By Morgan Doyle
Sep 2020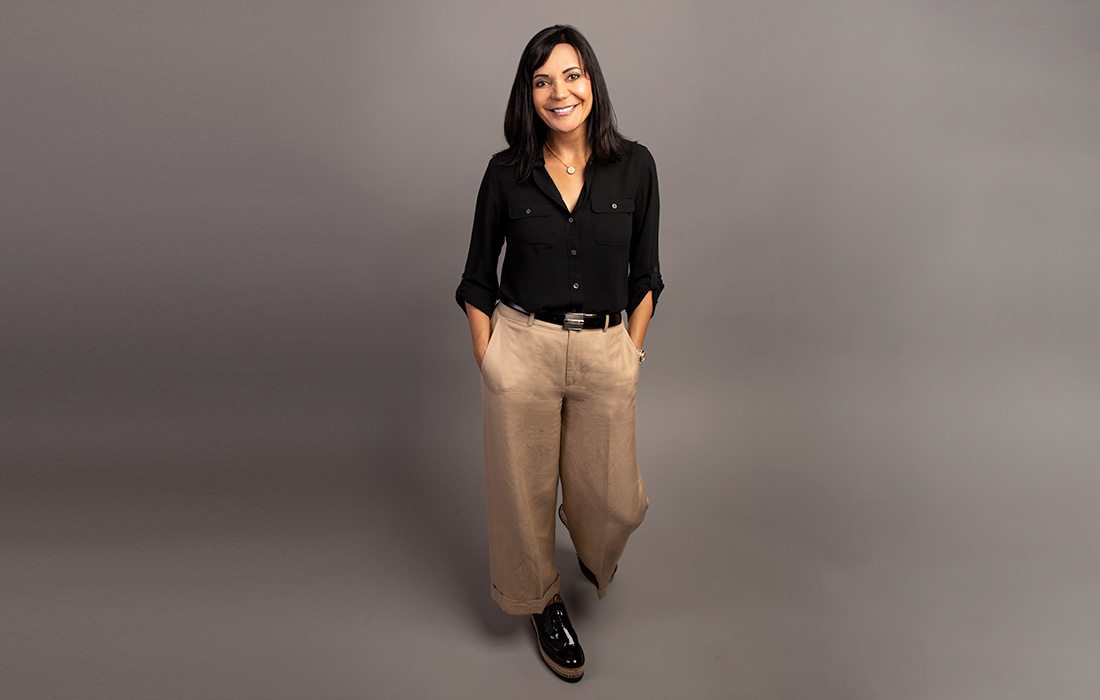 Rita Baron likes her outfits how she likes her buildings: timeless. As principal of Baron Design & Associates LLC, Baron always looks professional while feeling comfortable enough to move throughout her day with ease. Her wardrobe consists mainly of blacks, whites and taupes because she believes that less is more when it comes to fashion. In these simple, classy outfits, Baron feels more confident and finds herself focusing more on her work and less on how she's dressed.
A typical outfit for Baron includes a white top, black pants and a pair of simple, flat shoes. She has a fascination with masculine shoes because they're flat and come in designs that make a statement. This stems from her love of Europe and traveling. Baron gets most of her outfit inspiration from Italy and France, where everything is simple but with a bit of added touch. "They could be just wearing a simple pair of slacks—beige with a white top—and then they just put [on] a scarf and they look like… they just came out of Vogue," Baron says.
She loves the French saying "c'est la simplicité qui fait la beauté," which means "simplicity makes beauty." She believes that sophisticated, polished outfits are one way women can show respect for themselves and others. "Being neat and simple, actually, they're always in style. And never more than in a professional environment," Baron says.
Baron shops at several local boutiques, including STAXX and Harem & Co. And to find those white cotton tops Baron says she can't live without, look no further than Target.