Strategy
Secrets to a Successful Intern Program
How do you find good interns, and how do you make their brief stay worthwhile? Two Springfield businesses, Campaignium and Seminole Paint and Décor, share a few tips about their robust intern programs.
By Megan Dollar
Jan 2021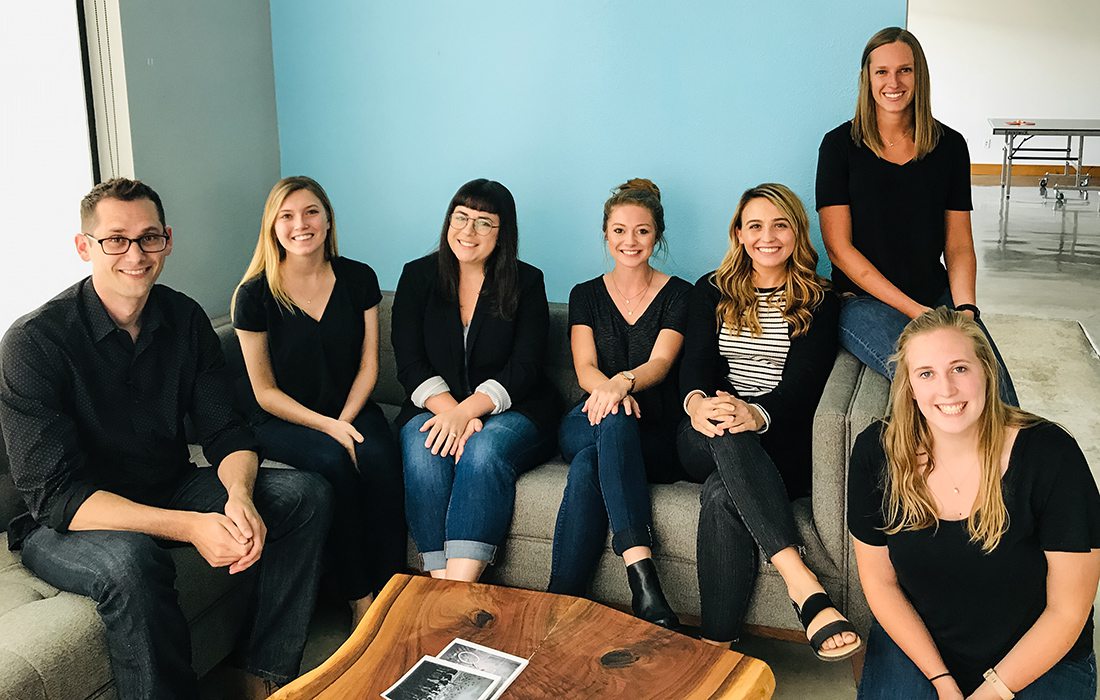 Tip 1: Give interns purpose
Campaignium, a digital marketing agency based in Springfield, began its internship program in 2015. Over the past five years, it's brought on approximately 20 interns, and about 50% of them have gone on to become full-time employees, says David Church, Campaignium partner. "I was drawn to stay at Campaignium because of the authenticity of the partners, my coworkers and the culture at Campaignium," says Courtney Peebles, an intern turned full-time data analyst.
Alison Rosebrough, owner of Seminole Paint and Décor, also runs a reputable internship program in Springfield. "Our goal is to keep (interns) here," she says. Like Campaignium, she gives her interns real projects to work on, whether they're interning on the décor or paint side. 
Tip 2: Follow the two-way street
The relationship between intern and company should be mutually beneficial. "I would recommend setting up an environment where it's beneficial to both parties," Church says. At Campaignium, interns often work on entry-level projects. Church says the set-up is great for their interns and full-time employees because interns get the real-life experience while taking care of work that might be tedious to an experienced employee. Peebles says she appreciated this part of the internship, "They wanted me to learn and grow as an individual, and not to just help increase their bottom line," she says.
Tip 3: Reap what you sow
Good interns can be economically beneficial to a company, especially when you invest in them. Campaignium pays their interns, just like any other employee. However, since interns are still in school and thus less experienced, they're not as expensive to hire. Interns also work fewer hours, sometimes just a couple hours a week which makes their labor more cost-friendly. "From a payroll standpoint, it's very economical," Church says.  
Tip 4: Network with local higher education
Both Church and Rosebrough say their intern pipelines are built mainly  through Missouri State and Drury University. Through connections with faculty and staff who teach in their business' discipline, both Campaignium and Seminole Décor are able to fill positions. A positive intern experience helps attract new interns, too. If happy, many former interns will recommend peers.