Leadership
Tips for Transitioning an Organization
What does it take to transition an organization? Two BKD managing partners—one retired, one current—reflect on what it took.
By Sony Hocklander
Jan 2021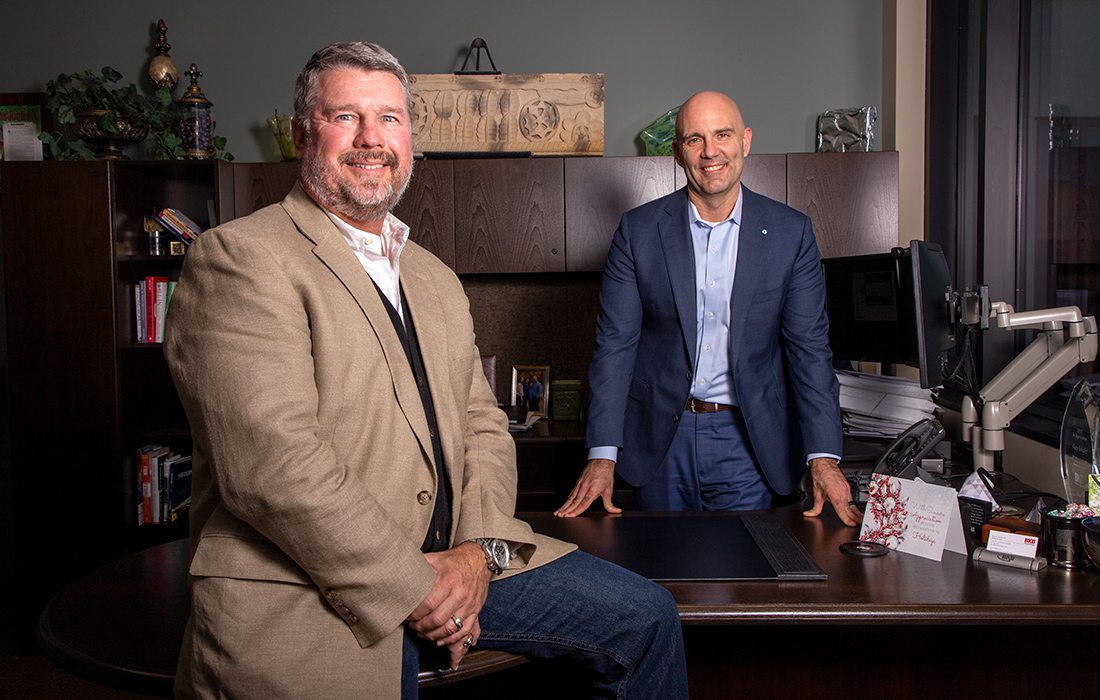 Biz 417: What makes each of you a good leader at BKD? 
Gary Schafer: In teaching about BKD's approach, BKD's philosophy and BKD's culture, that was something as a managing partner John really excelled at. And not just for Springfield BKD but really for the firm. That didn't happen by accident. It was a tremendous amount of effort on John's part, and commitment and discipline. He taught it, he enforced it and he lived it by example. That was impactful for me; that was impactful for every employee at BKD, then and now.
John Wanamaker: One thing that's so important in growing a practice is making sure that we're developing great people underneath. You've got to have partners willing to embrace and understand that. And Gary was always very people-focused. People enjoyed working for Gary, being on his team. He was a motivator, a great mentor, and from an early stage he demonstrated the willingness and ability to work with individuals and help relay all the knowledge that he's gained over the years, so that they themselves can be successful.
Biz: Why does your mentoring relationship work?
GS: John was hands-on with coaching and mentoring and training. As a senior manager aspiring to be partner, I found that John was very open, very honest and provided not just candid feedback but also encouragement. That was not just helpful to me but to my peers who are now also successful partners.
JW: You can tell when somebody has that entrepreneurial fire and spirit in them, and Gary absolutely had that. He always stepped up and became the leader of our commercial practice and manufacturing, distribution. And really not just locally, but he stepped up from a firm-wide perspective and served on the manufacturing, distribution, firm-wide team. So he was looked upon across the firm as a leader in his practice already.
Biz: Talk about [John's] transition to managing partner in 2004 and how that impacted the relationship. 
GS: Once John started preparing for his transition, I started learning a whole new set of skills that had nothing to do with delivering unmatched client service to my clients, but with delivering unmatched client service to our team and how to help them maximize their potential. John did a lot of great things for me in my career, but the single best thing he ever did was really insist upon me taking that two-year runway of getting up to speed. It took a tremendous amount of work to get that accomplished. I had to learn about running professional services from (human resource) issues, legal issues and in management. So those two years were incredibly valuable.
JW: As a retirement partner I have a great pride about BKD. I want Gary to succeed. I want this practice unit to blow the doors off what we accomplished in my tenure.