Leadership
Mentorship Moment: Diana Royalty and Jeff Schrag
The chief operating officer of People Centric Consulting Group and founder of Mother's Brewing Company reflect on a mentorship built on taking initiative.
By Lillian Stone
May 2019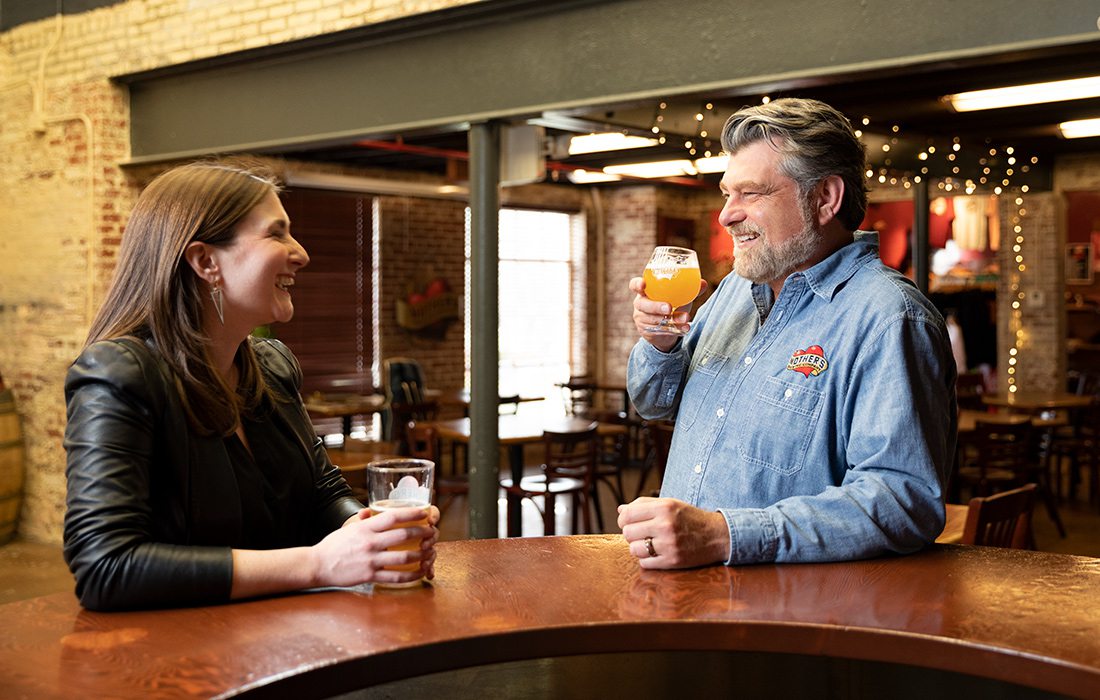 A beer mogul and a young consulting executive walk into a bar. It sounds like a punchline in the making; in reality, it's an apt description of the first meeting between Mother's Brewing Co. owner and founder Jeff Schrag and Diana Royalty, chief operating officer of People Centric Consulting Group. The two connected through the Springfield Chamber of Commerce—Schrag was a board member, and Royalty was serving on the The Network's leadership council. We sat down with Royalty and Schrag to talk about the power of intentional relationship building.
Biz 417: What were you hoping to get out of the mentorship process?
Diana Royalty: I knew some of the things I was struggling with, and I wanted to get a different perspective on life in general. I had just been promoted to my first executive level position, and I didn't know what I was doing—I still don't know what I'm doing most of the time. [Laughs.] But I'm always looking for that other perspective, and Jeff has been where I am, essentially. He was young and successful and growing things and scaling a company, and I needed to know what was coming.
Jeff Schrag: You always get more than you give. What I got was a perspective on identity—a perspective on being a female in our community. That's something we struggle with: How do we cultivate [women] and minorities in a largely white, male society in Springfield? What I have learned is that, in order to promote [women] in a community, you have to look past the same qualifications [a man may have]. [Women] may not have had the opportunity to get the same [leadership] experience as professionals, so you have to be open to looking for alternative qualifications.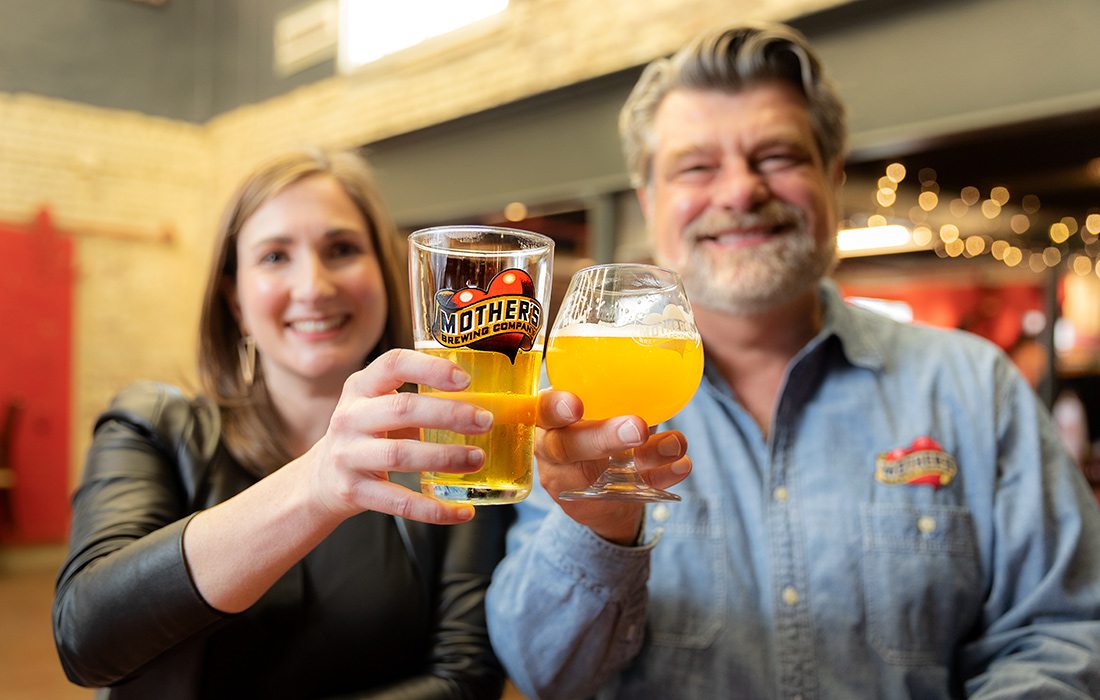 Biz: What makes a good mentor—and a good mentee?
JS: Honesty makes a good mentor. Being really, really open to talking about success and failure. I always learn more from failures than I do from success. I would also say—and I probably don't rate myself very high on this—being able to listen.
DR: I needed to make sure I had something to talk about; I needed to make sure I was prepared to honor this man's time. I came prepared with problems and stuff that I was going through and people I wanted to meet that he was connected to.
Biz: Any networking advice?
JS: An old friend of mine used to tell me to talk to people on their time, not on my time. If she wanted to meet someone, she would attend some sort of public gathering [where she knew that person would be]—be that a Chamber meeting or Downtown Association meeting. That way, you can meet people on their time.
DR: I think that networking is intentional relationship building… It can't be just for a sales opportunity. I don't think that networking works if you're just in it for the business side of things. I learned that from Jeff.