Leadership
Brad Thomas's Corner Office
We talked to Brad Thomas, president of Silver Dollar City (SDC), to discuss how the organization recruits and retains employees and how it's weathering the uncertainties of the current labor market.
By Savannah Waszczuk
Sep 2022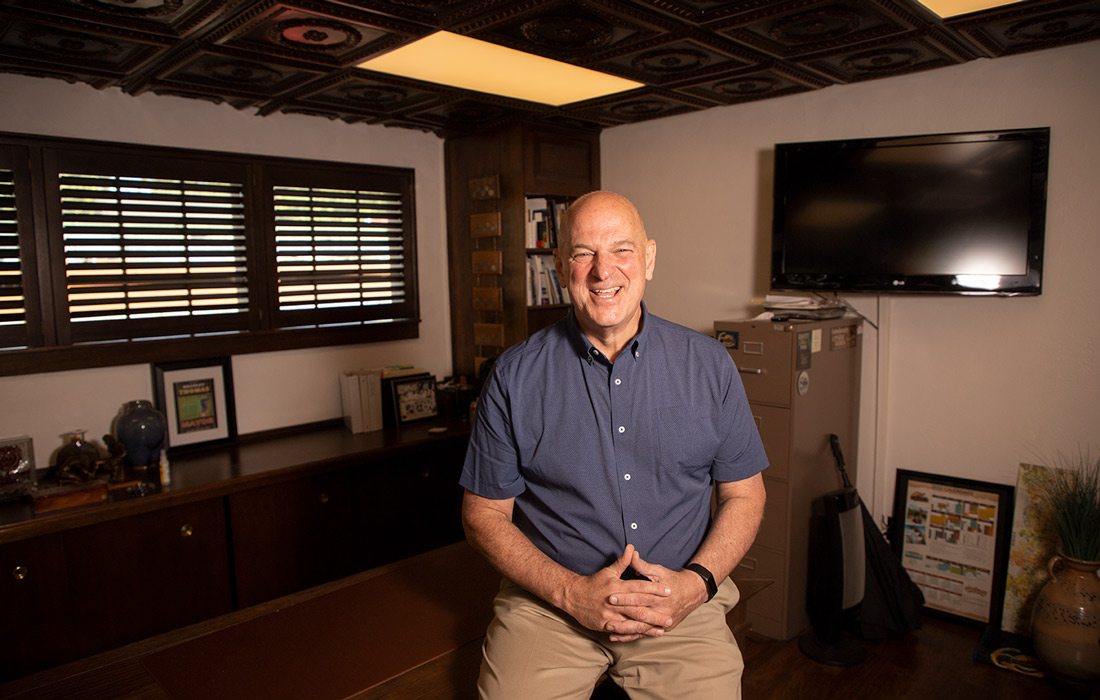 Biz 417: Has Silver Dollar City noticed a change in employee recruitment or retention in the current competitive labor market?
Brad Thomas: Back in 2018 and 2019, we were seeing a dramatic shift and a challenge to fill positions, so this shortage of applicants isn't something that occurred in the last six months or after the pandemic. In fact, over the course of the last three years, our human resources team has been looking at creative ways that we can staff our parks and attractions, and I can say that—through a variety of student programs, recruitment programs and hiring programs—we are actually much better staffed today than we ever thought of being in 2021.
Biz: How does SDC work to continually improve employee satisfaction and retention?
B.T.: We talk to our employees. Silver Dollar City has conducted an employee survey for almost 50 years. We do it every year in the middle of July—it's the hottest time of the year, it's the busiest time of the year—and we do it then to get sincere input. That survey gives employees a chance to rate us in a variety of areas, and they also have an opportunity to leave us comments. Every one of those scores is taken into account, and every single comment is read. We use information from that survey to make decisions about strategic employee initiatives and programs, plus strategic benefit changes.
Biz: Do you have any advice about employee recruitment? 
B.T.: We all have to think creatively and stay in tune with our employees. In today's labor market, the retention of current employees must be a top priority. When we need to solve a problem, our teams and team leaders can be incredibly creative. One of our teams had the idea to contact recent retirees. These retirees didn't want to come back and work a 40-hour work week, but they were happy to come and work a day, or two, or three—we've had some really great success by bringing some recent retirees back into the market and having them help us through the busiest of times. It's this type of brainstorming and creativity and thinking that allows us to staff our operations today.