Culture
Meet Matt Bower
Matt Bower's journey through the local world of community banking led to his current role as First Midwest Bank's community bank president for the Springfield area.
By Max Havey
Jul 2023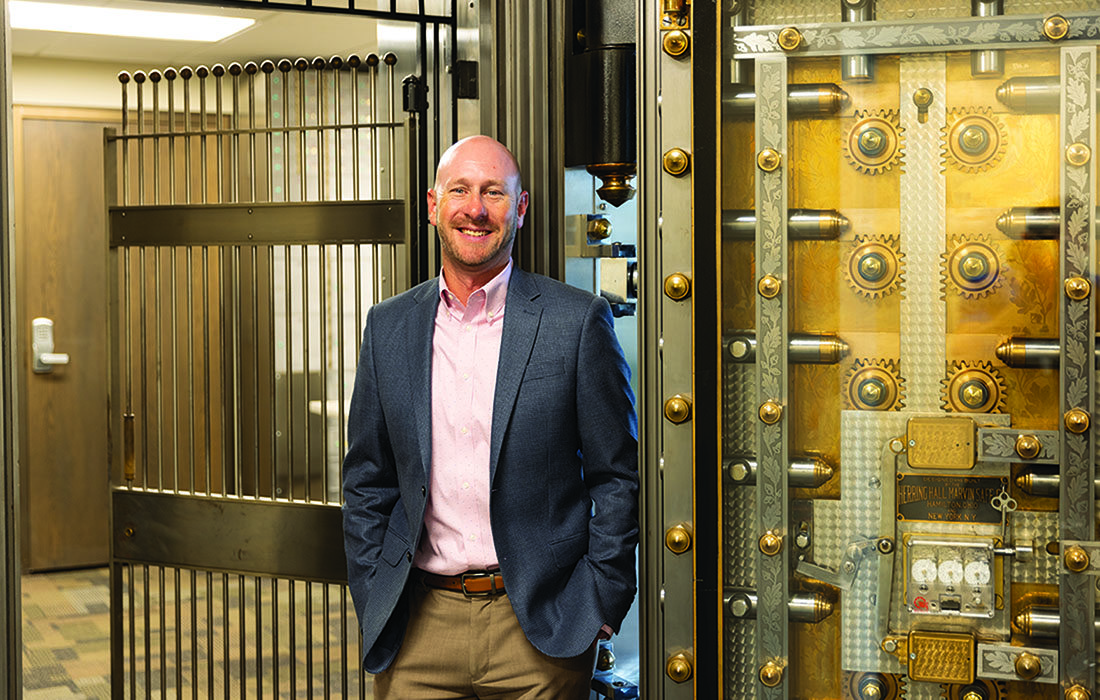 Banking has been part of Matt Bower's life since he was in college. Growing up as the youngest of four boys to parents who owned a small business in Joplin, he saw the hard work his parents put in and the rewards that came as a result. While studying in college, he didn't quite have a sense of what he wanted to do for work, and at the recommendation of his parents, he reached out to a family friend who worked in banking and shortly thereafter got a job as a teller at Mercantile Bank.
Although Bower notes that he was on the front lines of a robbery during his first three weeks as a teller, he continued working in the banking industry. He's now the community bank president for the Springfield market with First Midwest Bank. Working his way up from teller to roles in personal banking and loan management around the Springfield area and in Joplin, Bower eventually started working as a credit analyst and eventually became a commercial lender for Great Southern Bank. From there, he went onto commercial lending roles at Arvest Bank, where he learned more about commercial and industrial (C&I) lending, and Southern Bank. "I wouldn't say I am a niche lender, I'm more of a generalist, where I have good experience understanding the commercial real estate side and a good understanding of the C&I lending aspect," Bower says.  "This has come in handy for me and the customers I help."
He wasn't necessarily looking for a new job when Regional Manager Steve Millington reached out about a role with First Midwest Bank. The bank planned to expand into the Springfield area, and Bower felt like he was in a position in his career where he could help bring customers into a new bank. "I've been in banking for 23 years, and this was a challenge I wanted to take on to help build something," Bower says. "That really excited me." Coming on with First Midwest, he oversaw branding the bank and got things up and running, with the intent of taking over as community bank president. This also meant helping with logistics around the remodel of the building at the bank's Sunshine location and building up a team for the Springfield branch.
In the competitive Springfield market, Bower sees a lot of potential for the future of First Midwest. "I'd like to create an advisory board of local Springfield business owners and investors to help guide our market," Bower says.  "I think it's important for a bank to be connected to the community. Whatever helps our local business owners and investors makes the best of Springfield."