Family-Owned
Empowering Branson's Workforce with Elevate Branson
Since 2008, Bryan and Amy Stallings of Elevate Branson have been working to support the workforce that powers Branson's tourism industry.
By Jennifer Johnmeyer
Nov 2023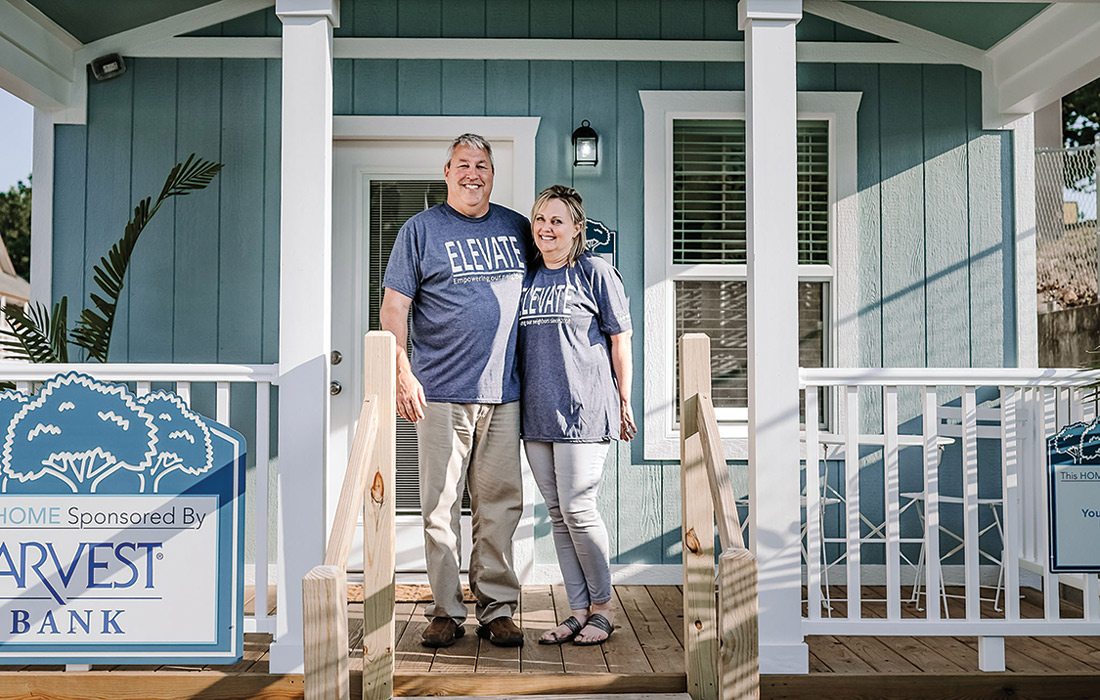 In 2008, Bryan and Amy Stallings were no strangers to the recession. The couple were thankful to have kept their jobs, but saw so many others who did not. In that time, they became aware that many people were living in motels. And they felt called to host a Thanksgiving dinner for the displaced.
"We went to a couple of motels, thinking there were only a couple where people lived, but then we learned there were actually 25 motels with residents," Bryan Stallings says.
Fifty people came to Thanksgiving dinner that year. During the meal, there were a lot of conversations, a lot of cleared misconceptions—and a new understanding of the circumstances in which their dinner guests were living.
"Maybe their transmission went out, and they couldn't get to work, so they lost their jobs," Bryan says.
The two started taking sack lunch meals to the motels and learned more about the needs of the residents. From those early conversations, different programs and services evolved. They started a bicycle program in 2010 and put bikes at the motels for people to use to get around town. After six weeks, 1,200 miles were put on those first bikes. With such overwhelming demand so quickly, it became clear that there were larger needs. Eventually, the Stallings met someone who knew of a program in Memphis that used scooters. "We started looking into it and thought, this could actually work here. The Branson area doesn't have much by way of shoulders; we don't have bike lanes really. Scooters are in the flow of traffic."
The couple applied for ARPA funding through Taney County commissioners, and partnered with First Community Bank of the Ozarks to lock in a rate unchanged by credit. To qualify for a scooter, the rider must be insurable and employed for at least 30 days prior to applying. The cost of purchasing the scooter is just over $5 per day for 36 months and includes liability insurance, maintenance for three years, GPS tracking, riding jacket, helmet, gloves, training, taxes, tags and registration. The program officially launched in February 2023.
Bryan and Amy Stallings also started a rental program for international residents, college students and residents with short-term transportation needs in cases of vehicle repair, offering scooters to rent for $50 per week for up to 90 days.
The couple has two more projects on the horizon. First, the pair turned their attention to a tiny home community after being inspired by the work done at The Gathering Tree's Eden Village. With a goal of 70 units, three microbusinesses and an outdoor amphitheater/movie theater, Bryan has a specific vision.
"We want to create a community within the community by having movies on the weekends, an event space and a paint on pottery business," he says. "We would love to have individuals living in the community that work in the community."
Find out more about Elevate Branson.