Communication
What It Takes to Keep Southwest Missouri in the Know
CEO of Springfield Daily Citizen, David Stoeffler returned to Springfield with a big idea to combat the current problems local news faces.
By Susan Atteberry Smith
May 2022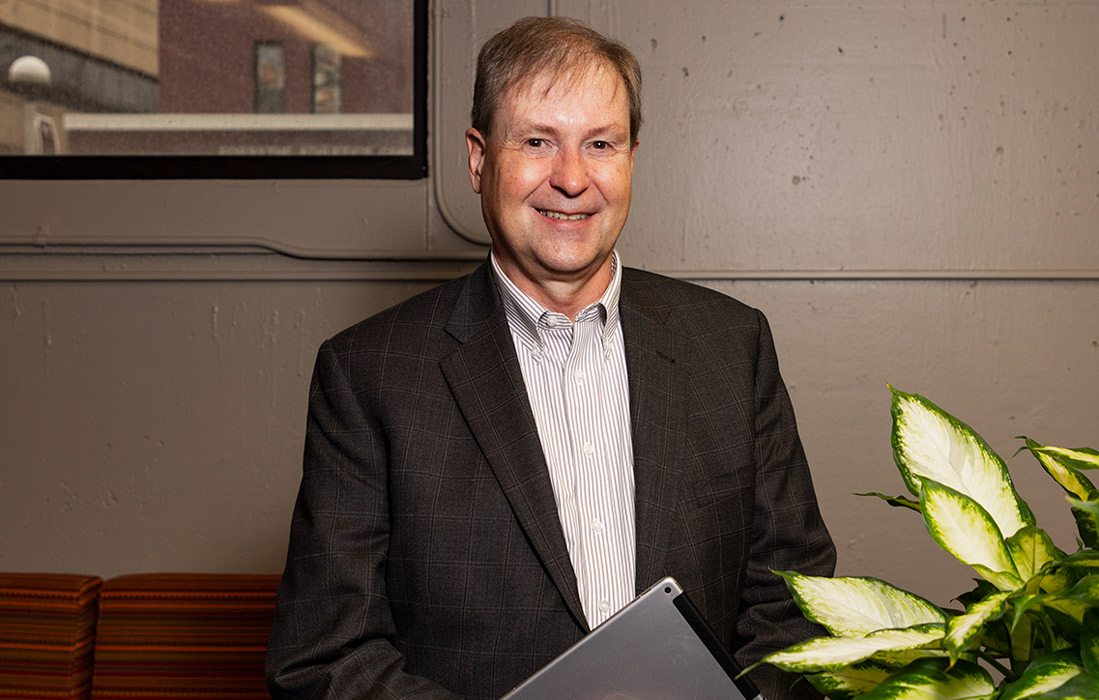 The Problem 
When David Stoeffler returned to Springfield to become CEO of the Springfield Daily Citizen, the former Springfield News-Leader executive editor knew the challenges corporate-owned newspapers face today. Newsroom budget cuts mean lost jobs, which leads to less local news with "fewer and fewer reporters trying to do many of the same things they used to do," Stoeffler says. 
The Big Idea 
Witnessing these effects last year, former Springfield Mayor Tom Carlson contacted Stoeffler about starting a nonprofit online news outlet. "What we saw was a big gap between what the community needed and expected and what traditional for-profit media was able to deliver in particular," says Stoeffler, then a nonprofit education foundation director. For this news outlet, public affairs stories would be a priority—like those in a News-Leader series Stoeffler guided that led to The Every Child Promise nonprofit, which is dedicated to preschool education. The Daily Citizen team also knew it would be important to have an unpaid board and to obtain funding through donations, grants, subscriptions and sponsorships.
The Learning Curve 
Stoeffler recruited News-Leader reporters Steve Pokin and Jackie Rehwald and hired eight additional veteran journalists. Local contributors round out the editorial team. He says publicity has been his No. 1 challenge, though. Social media creates a buzz; public radio and television and neighborhood newsletter articles have also introduced the Daily Citizen. But, he's aware that "a lot of this is just going to be organic."
The Takeaway 
"An idea or a passion is not a strategy," Stoeffler says. "'Nonprofit' doesn't mean you can just lose money. You still have to be able to make enough money to support the ongoing operation."But the Daily Citizen is using a long-term lens, thinking of this initial phase as a five-year plan. While the paper only recently launched, the initial phase of its plan seems to be working. "We've had very positive feedback so far," Stoeffler says.