Desserts
Whiskey Dark Chocolate Truffles
Dark chocolate truffles get a boozy kick with whiskey. Recipe by Rose Marthis, adapted from gimmesomeoven.com.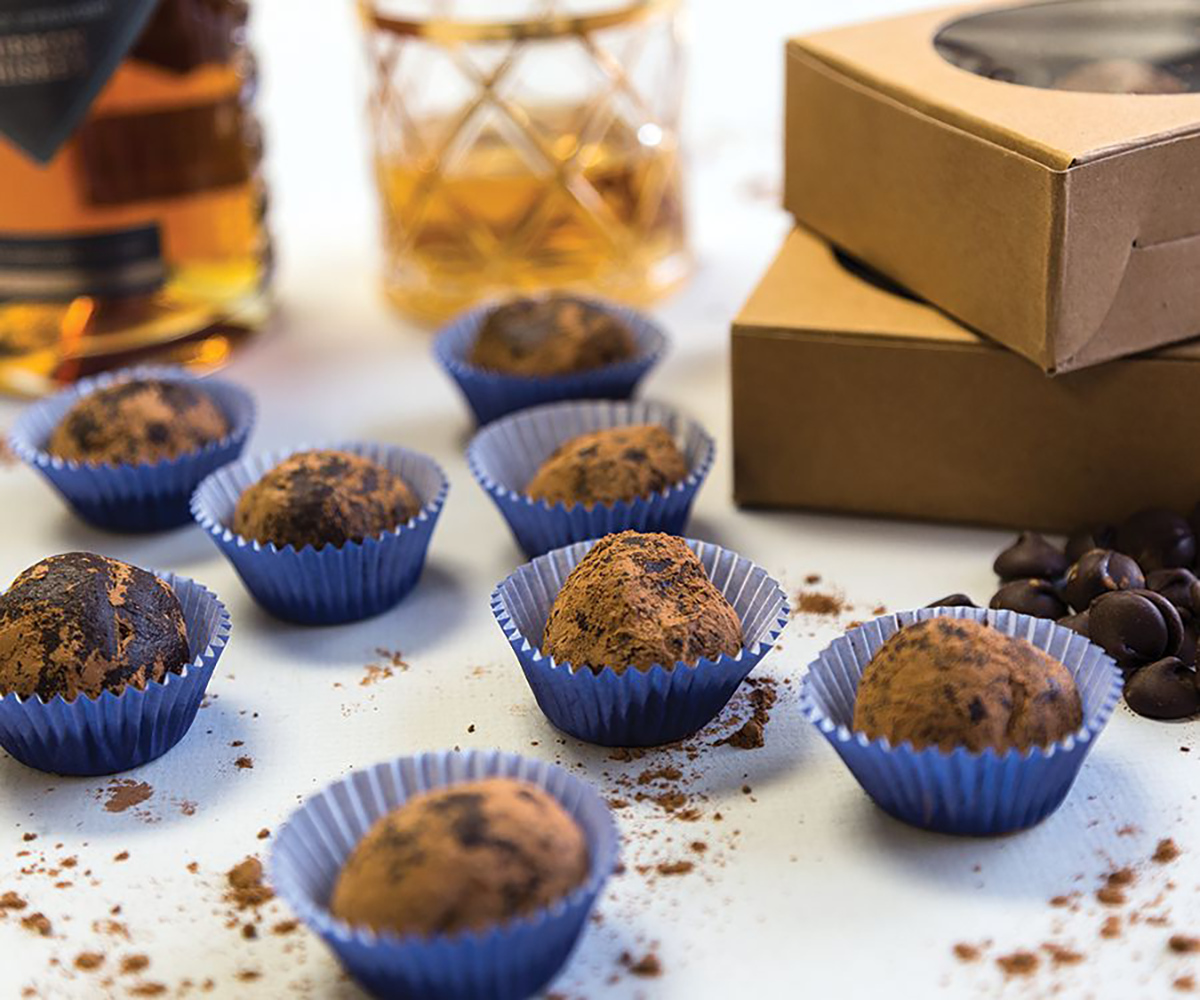 Yields 3 dozen truffles. Recipe by Rose Marthis, adapted from gimmesomeoven.com.

Ingredients
1 pound finely chopped dark chocolate or chocolate chips
⅓ cup heavy cream
2 tablespoons butter
⅓ cup whiskey (I used Bulliet Bourbon Frontier Whiskey) 
1 teaspoon sea salt
Sweetened cocoa powder for rolling

To Prepare
Place chocolate, heavy cream and butter in a microwave-safe bowl. Heat in 30-second intervals, stirring between each interval, until the chocolate is completely melted and the mixture is smooth. (It will look lumpy and separated, but that's okay.) Stir in whiskey and sea salt, and whisk until smooth. Refrigerate the mixture for 2–3 hours, or until completely chilled. (I usually mix this the night before and refrigerate overnight.) Remove from the refrigerator, and use a small cookie scoop (or a melon baller or spoon) to shape the truffles into your desired size and shape, rolling between your hands quickly to smooth out the edges into a ball if needed. Roll each ball in a bowl of cocoa powder. Transfer to a serving plate or storage container, and repeat with the remaining truffles. Refrigerate in a sealed container until packaging and giving.