Desserts
Warm Beignets
Consider pairing your warm beignets with a dollop of fresh cream, berries and chocolate. Recipe by Jennifer Smith of The Traveling Chef.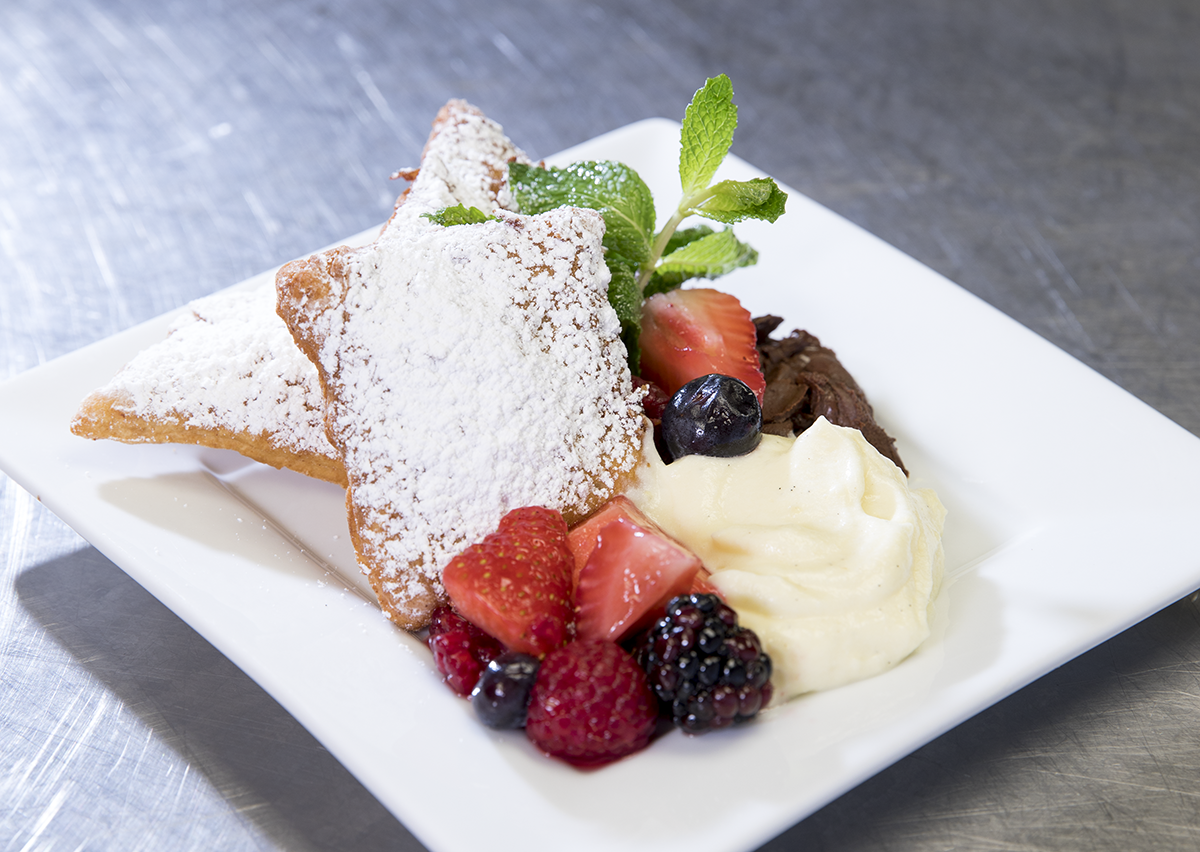 Serves 6. Best paired with Batasiolo Moscato. Recipe by Jennifer Smith of The Traveling Chef. From our March 2017 Cooking Class.

Ingredients
1½ cups lukewarm water
½ cup granulated sugar
1 packet active dry yeast
2 eggs
1¼ teaspoons salt
1 cup evaporated milk
7 cups bread flour
¼ cup shortening
Nonstick spray
Oil, for deep-frying
3 cups powdered sugar

To Prepare
Mix water, sugar and yeast in a bowl, and let sit for 10 minutes. In another bowl, beat the eggs, salt and evaporated milk. Mix egg mixture into yeast mixture. Add 3 cups of flour to the combined mixture, and stir. Add shortening, and stir while adding remaining flour. Remove dough, and knead on lightly floured surface. Spray a large bowl with nonstick spray. Place dough in bowl, and cover with plastic wrap. Let rise for two hours.
Heat oil in deep-fryer to 350°F. Add powdered sugar to paper or plastic bag, and set aside. Roll dough to ¼-inch thick and cut into 1-inch squares. Deep-fry, flipping constantly, until golden. Drain on paper towels. Toss in bag with powdered sugar.