Small Bites
Oysters Rockefeller
Serve this classy dish at your next party. Recipe by Chef Mike Jalili of Touch, Flame and Black Sheep.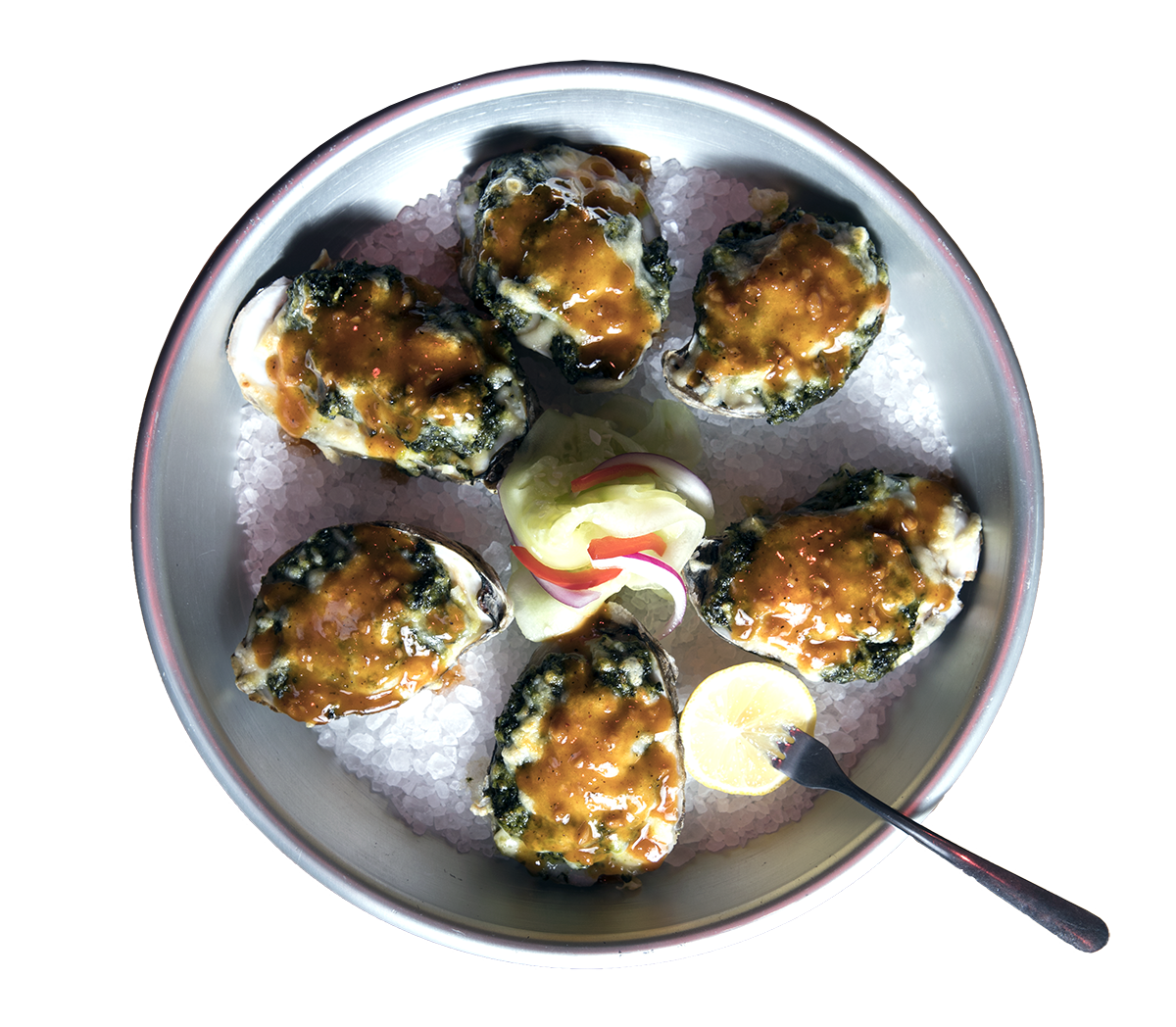 Serves 6. Best paired with Albert Bichot Saint-Veran. Recipe by Chef Mike Jalili of Touch Restaurant & Oyster House, Flame Steakhouse and Black Sheep Burgers and Shakes. From our January 2017 Cooking Class.

Ingredients
1 head Boston lettuce, washed, dried and chopped
½ cup spinach, washed, dried and chopped
1 cup scallion, minced
¼ cup bread crumbs
½ cup parsley, minced
3 cloves garlic, minced
¼ cup celery
1 cup butter
1 tablespoon anchovy paste
Salt and black pepper
24 oysters of your choice
2 cups Parmesan

To Prepare
Combine lettuce, spinach, scallion, bread crumbs, parsley, garlic and celery. Melt butter in pan, then cook spinach mixture until leaves wilt. Drain mixture in a strainer. Stir in anchovy paste. Salt and pepper to taste. Open oysters, and top with one tablespoon of mixture and cheese. Bake oysters at 350˚F until cheese is melted and internal temperature reaches 165˚F.