Desserts
Lavender Ice Cream
With its delicate botanical flavor and bits of real lavender, this ice cream is a subtle but satisfying crowd pleaser. Recipe courtesy of Elle's Patisserie.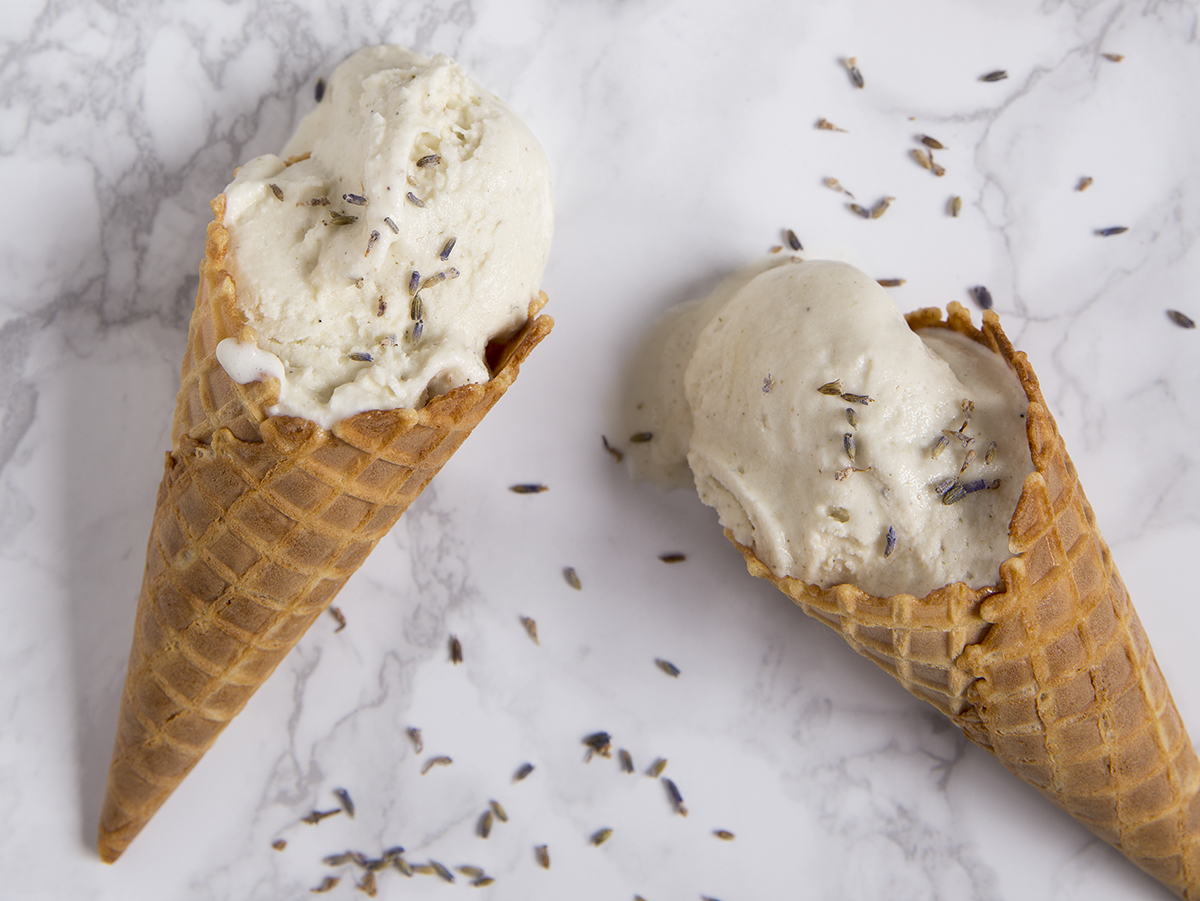 Serves 8. Recipe courtesy of Elle's Patisserie.

Ingredients
2 cups heavy cream
1 cup half-and-half
⅔ cup mild honey
1 cup dried lavender (available at MaMa Jean's Natural Market)
3 small eggs
⅛ teaspoon salt

To Prepare
In a 2-quart heavy saucepan bring cream, half-and-half, honey and lavender to a boil over medium heat while stirring occasionally. Remove pan from heat and steep, covered, for 30 minutes. Pour ice cream mixture through a fine-mesh sieve into a bowl and discard lavender. Return mixture to clean saucepan and heat over medium heat until hot. Whisk together eggs and salt in a large bowl. Add one cup hot cream mixture in a saucepan and cook over moderately low heat, stirring constantly with a wooden spoon until thick enough to coat back of the spoon and temperature registers 170 to 175°, about five minutes. Do not let boil. Pour mixture through sieve into cleaned bowl and cool completely, stirring occasionally. Cover and chill mixture until cold, at least three hours. Transfer to an ice cream maker and follow manufacturer's instructions. Place in an airtight container and put in freezer to harden.