Salads
Kale Salad
Plus roasted butternut squash, cranberries, goat cheese and candied pecans. Recipe by Chef Patty Wingo of Simply Delicious Catering.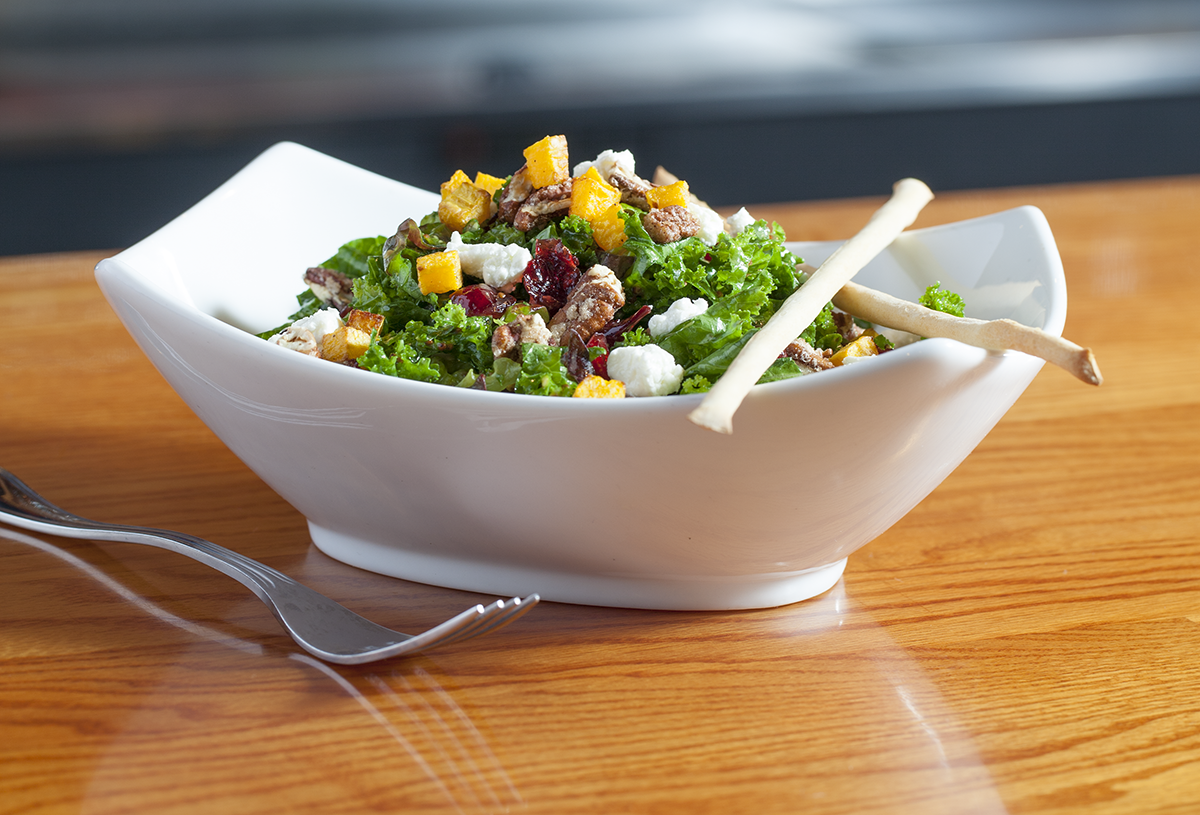 Serves 6. Best paired with Walnut Block Sauvignon Blanc. Recipe by Chef Patty Wingo of Simply Delicious Catering. From our October 2016 Cooking Class.

Ingredients for Salad
8 cups curly kale, shredded
2 cups roasted butternut squash, cut into bite-sized pieces
2 ounces goat cheese,crumbled
½ cup candied pecans, roughly chopped
¼ cup dried cranberries

Ingredients for Vinaigrette
1 shallot thinly minced
1 tablespoon Dijon mustard
¼ cup olive oil
¼ cup red wine vinegar
Kosher salt and black pepper to taste

To Prepare Salad
On a platter, pile the curly kale at the base and then sprinkle the squash, goat cheese, pecans and cranberries over the top of the kale. In a small bowl, combine all of the vinaigrette ingredients and whisk them together. Pour over the salad, and toss to combine. Serve immediately.


​Ingredients for Candied Pecans
2 cups pecans
1 egg white
1 cup sugar, divided
1 teaspoon kosher salt
½ teaspoon cinnamon
⅛ teaspoon cayenne pepper

Instructions for Candied Pecans
Heat the oven to 350°F. Prepare a sheet pan with a silpat mat or a piece of parchment paper. In a medium bowl, whisk an egg white with a pinch of salt until frothy and pale. Add the nuts and gently toss to coat. Add ½ cup of sugar and toss. Add the rest of the sugar, salt and spices. Toss to coat and spread on a sheet pan. Bake for 10 minutes. Take the pan out, and stir the pecans around with a spatula. Bake for an additional five minutes. When finished baking, stir the pecans with the spatula and let them cool. Store in an airtight container or Ziploc bag for up to a month.