Entrees
Janarat Ayvar Chicken Recipe
Use the Janarat Ayvar Traditional Sauce from European Market & Bakery to whip up some seriously tasty chicken for the family tonight.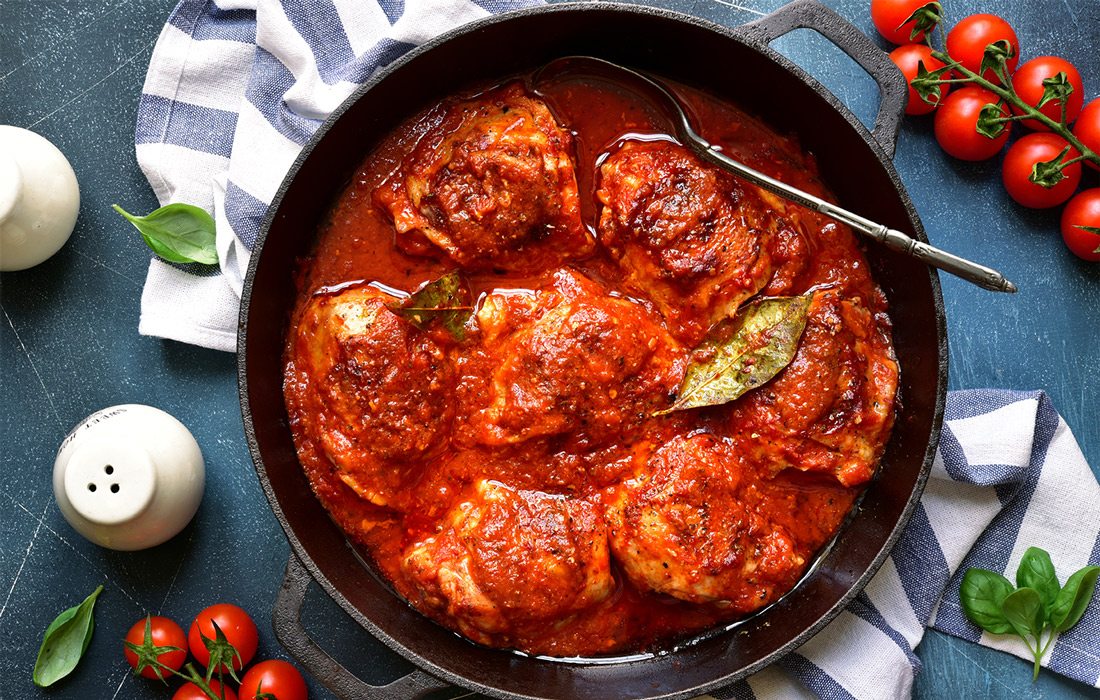 Roasted chicken thighs are easy to make, delicious and juicy. Ideally, they get marinated 12—24 hours in advance and roasted in a hot oven, allowing all the flavors to infuse the flesh and enhance the experience. Serve these with your choice of sides, be it brown rice and grilled veggies, on a sandwich with caramelized onions, cucumbers and feta cheese or over a simple ancient grain salad highlighting the flavors of Europe.
Ingredients
• 1.5 pounds of boneless, skinless chicken thighs
• 6 ounces Janarat Ayvar Traditional Sauce 
• 1 tablespoon garlic powder
• 2 teaspoons kosher salt
• 1 teaspoon black pepper
Directions
Mix all ingredients together and refrigerate for 12 to 24 hours. Pre-heat oven to 425°F. Transfer chicken and marinade into roasting pan and place in the oven. Cook for 35 minutes or until internal temperature is 165°F. Remove chicken from oven and serve.