Soups
Homemade Bone Broth
Springfield, Missouri private chef, Anna Davis, shares her process for making homemade bone broth from kitchen scraps.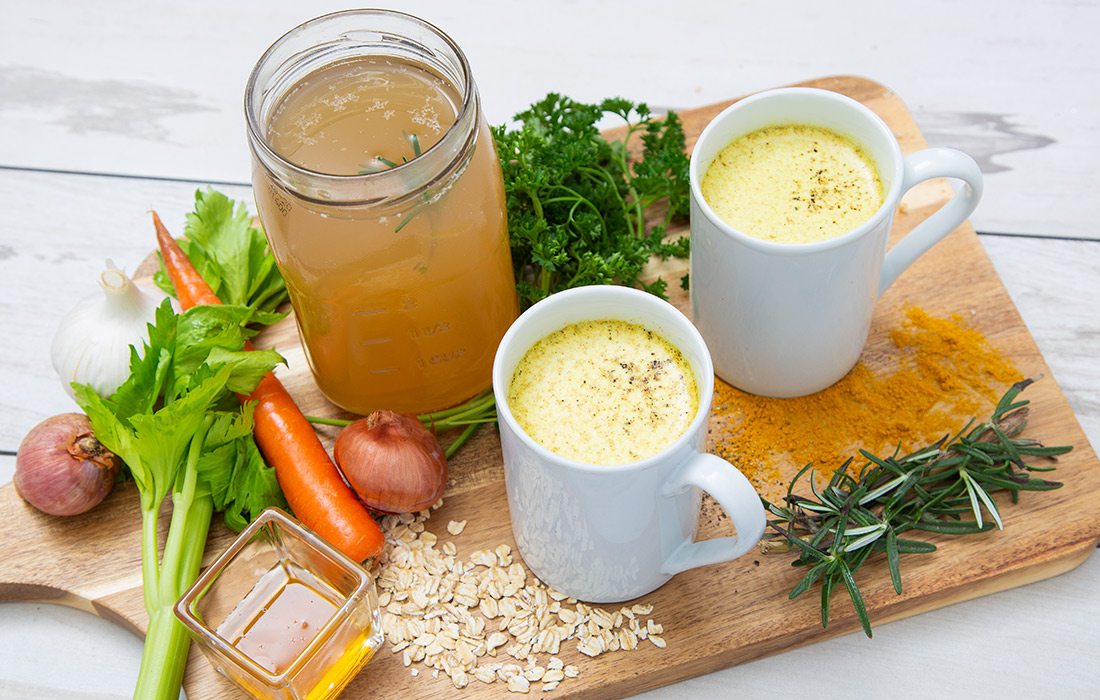 Recipe courtesy Anna Davis
Yields about 8 cups broth
Ingredients
4 pounds chicken or beef bones
1 yellow onion
2 stalks celery with leaves
5 cloves garlic
3 carrots
Enough water to cover bones
1 tablespoon black peppercorns
1 bunch parsley
1 tablespoon apple cider vinegar
To Prepare
Roast bones, onion, celery, garlic and carrots uncovered in an oven at 450ºF for about 20 minutes. Flip everything over and roast another 20 minutes until bones retain a nice browned color. Place the roasted bones and vegetables in a large (at least 6-quart) stockpot and cover with water until everything is submerged. Add the peppercorn, parsley and vinegar. Bring to a light boil. Reduce heat to a simmer and cover. Cook on low heat for 24 hours, adding a little water if necessary. Remove from heat and let cool slightly. Strain broth through a fine mesh sieve to keep any impurities out. Let chill and scrape off the fat that has collected on the top. The bone broth can be frozen for several months or kept in a sealed container in the fridge for up to six days.