Desserts
Easy Ozarks Apple Galette
Learn how to make an easy galette with fresh Ozarks apples. Recipe courtesy Katie Kring.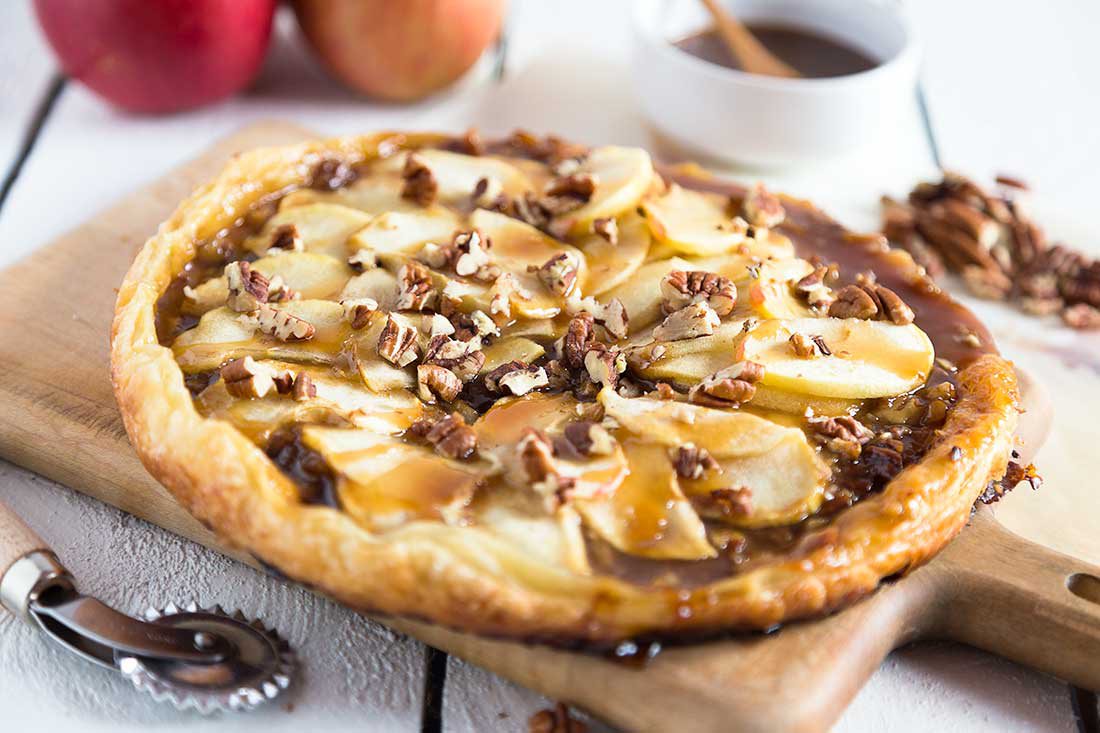 Recipe courtesy Katie Kring, owner of B + B Boulangerie and Bakery

Ingredients
1 package puff pastry, thawed and unfolded (KatieMade makes puff pastry in-house, but Kring recommends buying yours for a quick, easy dessert)
1 cup finely chopped pecans
⅔ cup salted caramel sauce (Use your favorite prepared caramel sauce or make your own. You might want to stir ¼–½ teaspoon salt in for extra zip.) 
2 good baking apples, peeled and sliced
3 tablespoons sugar, plus more for the table
To Prepare
Dust a clean surface with a layer of sugar, at least as large as your sheet of puff pastry. Lay the puff pastry on top of the sugar and gently roll it out until it is a 10-inch square. Cut a 10-inch circle out of the center. Place an 8-inch springform pan, without its bottom, upside down on a parchment paper–covered baking sheet. Nestle the puff pastry into the pan, folding the edges up as needed. Spread pecans evenly all over the bottom of the pan, and drizzle caramel sauce over the top. Lay the apple slices in an overlapping, single layer filling the entire pan. Sprinkle the top with sugar. Cover the pan with the bottom of the springform and bake at 350ºF for 25–30 minutes. Remove the lid and bake for another five to seven minutes, until the apples are just on the verge of browning. Take it out of the oven and cool for three to five minutes before removing the pan. Serve hot, cold or á la mode.